'All is not lost!' Yeah Yeah Yeahs return with riffs, risks and radical optimism
The darlings of 00s indie sleaze shook jaded audiences into life with their raucous rock'n'roll. Twenty years later, facing ecological catastrophe and middle age, can they do it again?
Hermione Hoby
03, Jun, 2022 @5:00 AM
The 100 best albums of the 21st century
We polled 45 music writers to rank the definitive LPs of the 21st century so far. Read our countdown of passionate pop, electrifying rock and anthemic rap – and see if you agree

Ben Beaumont-Thomas (1-50); Laura Snapes and April Curtin (51-100)
13, Sep, 2019 @8:00 AM
Karen O and Danger Mouse: Lux Prima review – soul-pop sass meets funk
(BMG)
Kitty Empire
17, Mar, 2019 @8:15 AM
'All I ever wanted to do was write a love song that stands the test of time': Karen O on her best songs
From her punky breakthrough to her David Lynch collaboration, the Yeah Yeah Yeahs singer takes us through her back catalogue
Jude Rogers
14, Mar, 2019 @4:09 PM
The 20 greatest breakup songs ever – ranked!
On the 40th anniversary of Gloria Gaynor's I Will Survive topping the charts – and as the UK blunders towards its own acrimonious divorce – here's the definitive list of tear-stained stonkers

Alexis Petridis
14, Mar, 2019 @3:16 PM
All Points East review – Björk brings life to corporate festival newcomer
Big-hitting headliners such as LCD Soundsystem and Lorde made the first All Points East a success, but thin afternoon bills and a fuzzy identity didn't help
Rachel Aroesti
28, May, 2018 @10:10 AM
Karen O: 'When I fell off the stage it was time for a rethink'
The Yeah, Yeah, Yeahs singer, 39, tells Candice Pires about music, marriage, motherhood and her own mum's rebel streak
Candice Pires
20, Jan, 2018 @2:00 PM
The A-Z of 2018: from A-listers on the small screen to Zayn Malik's solo career
Here's a list of everything you'll need to know about TV, film and pop next year, including Ryan Gosling in space, country Kylie and #Oscarssogay
Michael Cragg, Harriet Gibsone, Stuart Heritage, Ellen E Jones, Tim Jonze, Shannon Mahanty, Rebecca Nicholson, Peter Robinson, Steve Rose & Sam Wolfson
30, Dec, 2017 @7:00 AM
Meet Me in the Bathroom: Rebirth and Rock and Roll in New York City 2001-2011 by Lizzy Goodman – review
This oral history of New York's musical renaissance is vivid, informative and full of passion
Barbara Ellen
08, Aug, 2017 @5:59 AM
Remembering Trash: the London club night that defined the rock'n'rave era
Erol Alkan, LCD Soundsystem, 2ManyDJs and Bloc Party were all regulars at the feted Monday night party destination, which shut its doors 10 years ago this month. They recall an eclectic, eccentric event that reshaped UK nightlife
Kate Hutchinson
17, Jan, 2017 @11:11 AM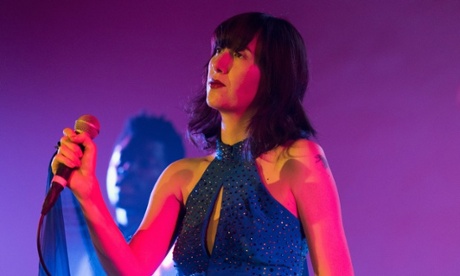 Karen O writes song for Tomb Raider game
The Yeah Yeah Yeahs singer also revealed that a forthcoming band reunion was unlikely while she focused on raising her first child
Guardian music
30, Oct, 2015 @8:24 AM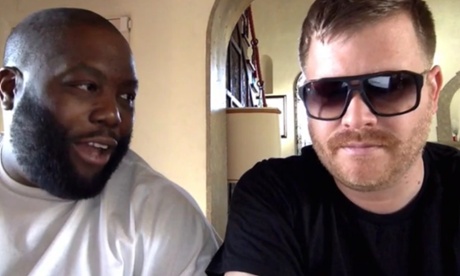 Agony artists: Thom Yorke, Run the Jewels and Karen O's pop wisdom
Guest agony aunts and uncles Karen O, Run the Jewels, Ad Rock, Stephen Malkmus and Thom Yorke give teen-site Rookiemag's users intimate tips – here are some of the best
Harriet Gibsone
02, Apr, 2015 @4:20 PM