Fugees return to New York for their first gig in 15 years … after a three-hour wait
The rap trio kick off their just-announced world tour to an eager audience but fall into old habits of tardiness
Dream McClinton in New York
23, Sep, 2021 @7:06 PM
Fugees announce reunion world tour, 25 years after The Score
The acclaimed hip-hop group will reunite for their first live shows in 15 years to celebrate the 25th anniversary of their Grammy-winning album
Benjamin Lee
21, Sep, 2021 @4:26 PM
Wyclef Jean: 'Changing the world and having sex – I believe in both'
It's a year ending in seven, so the one-time Fugee must be releasing an album. While out jogging, he contemplates the great beyond – and how he inspired Beyoncé

Peter Robinson
14, Sep, 2017 @11:44 AM
The Fugees – 10 of the best
Featuring everything from politics to physics, the 90s hip-hop act sold millions with The Score and brought Lauryn Hill to much deserved fame. Here are some of their finest songs
Angus Batey
19, Jul, 2017 @10:00 AM
Wyclef Jean mistakenly detained in Los Angeles as suspect in assault case
The singer was detained by the Los Angeles county sheriff's department, who said he matched the description of a person wanted in connection to an assault
Guardian staff
21, Mar, 2017 @6:01 PM
Readers recommend playlist: your songs with unusual rhymes
From Bill Bailey's ode to Billy Bragg to the woes of marriage, here are some of music's most weird and wonderful rhymes
Scott Blair
29, Sep, 2016 @11:00 AM
Young Thug: Jeffery review – inconsistent but worth persevering
Appellations and hype notwithstanding, Thug's latest brings gems on unconventional beats, alongside run-of-the-mill, sex-boast trap fodder
Lanre Bakare
31, Aug, 2016 @12:21 PM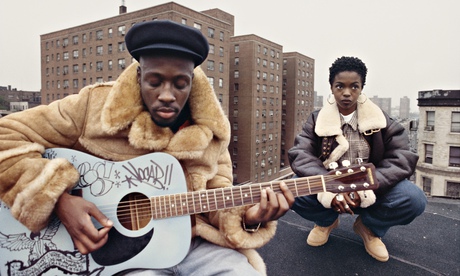 Lisa Leone's best photograph: the Fugees on a Harlem rooftop
'When Wyclef and Lauryn were finished, some kids unscrewed a fire hydrant and a big block party kicked off'
Interview by Karin Andreasson
14, Jan, 2015 @3:39 PM

GI Joe: Retaliation – can Dwayne Johnson rescue it from certain death?
Stuart Heritage: OK so he can't act, but there is no soggy blockbuster in the world he can't save by just Rocking up and being himself
Stuart Heritage
28, Mar, 2013 @1:32 PM

Pink to Psy: the week in music - in pictures
The week's top musical shots from around the world, including some members of Sonic Youth and Salif Keita
Karin Andreasson
15, Feb, 2013 @5:05 PM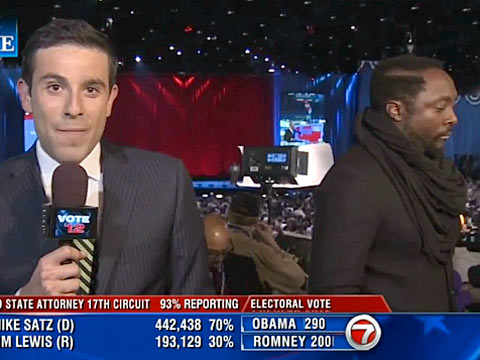 Will.i.am mistaken for Wyclef Jean and Wale by news reporter – video
Blake Burman, a reporter for Florida Fox News affiliate WSVN 7, struggles to correctly identify Black Eyed Peas rapper will.i.am at Barack Obama's Tuesday election rally

Wyclef Jean got a bike for his birthday! Let's get naked and celebrate!
The singer marks his birthday with a revealing picture, but Jack Osbourne getting waterboarded for his stag night shows how far celebrities will go when it comes to celebrating
Alexis Petridis
18, Oct, 2012 @4:37 PM