From Manchester With Love by Paul Morley review – an epic life of Tony Wilson
The music journalist's celebration of the TV presenter turned Factory Records kingpin captures the energy and intelligence of a complex but inspiring man
Miranda Sawyer
25, Oct, 2021 @8:00 AM
Unknown treasures: the forgotten women of Manchester's Factory Records
A new exhibition shines a light on the female creatives and managers who helped turn the home of Joy Division and New Order into a three decade-long powerhouse
Leonie Cooper
22, Jun, 2021 @8:00 AM
Engels comes of age: the socialist who wanted a joyous life for everyone
Two centuries after his birth, Karl Marx's 'second fiddle' is at last being recognised as the visionary he was, writes his biographer
Tristram Hunt
08, Nov, 2020 @6:30 AM
'You've been smoking too much!': the chaos of Tony Wilson's digital music revolution
The Factory impresario's company Music33 sold individual songs as MP3s three years before Apple. But with a baffling interface and dial-up connections he was doomed
Dave Simpson
10, Aug, 2020 @9:45 AM
Pop quiz: from funeral songs to Fleetwood Mac – do you know this week in music history?
We're talking loved ones, Led pollution and new livers – test your knowledge
Michael Hann
12, Aug, 2016 @12:19 PM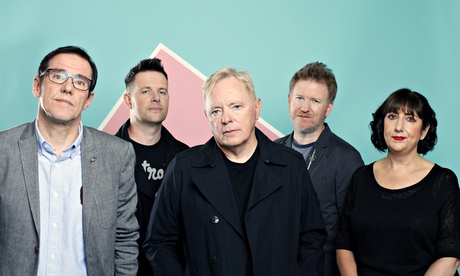 New Order: 'There's no point in just staying together for the kids'
Manchester's synth-pop veterans are back with a new album, a new lineup and a newfound joy in the electronic sound they made their own with 1989's era-defining Technique
Miranda Sawyer
27, Sep, 2015 @8:30 AM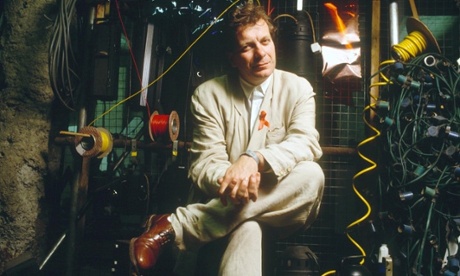 Happy Mondays' Rowetta on Tony Wilson: 'He made you love Manchester'
As the single St Anthony: An ode to Anthony H Wilson, a celebration of the late legend debuts, the Happy Mondays' Rowetta Idah, New Order's Bernard Sumner and more remember the Factory Records pioneer
Guardian music
10, Aug, 2015 @2:07 PM

A Factory Night review – 'Section 25: the best new/old band in Britain?'
Former Factory acts Crispy Ambulance and Minny Pops are reformed and re-energised, while Bethany Cassidy gives the family group a brilliant makeover, writes Dave Simpson
Dave Simpson
21, Apr, 2014 @2:29 PM

The 10 best Mancunians – on pictures
As the city prepares for its international festival, we celebrate the people who put the great into Greater Manchester
Luke Bainbridge
22, Jun, 2013 @3:00 PM

Trailer Trash
Jason Solomons: Madchester inches towards the West End, Ken Loach demonstrates the wonder of socialism, and Kathryn Bigelow can't tell one London bus from another
Jason Solomons
20, Jan, 2013 @12:04 AM
Are Britain's bands overexposed in a YouTube universe?
Wu Lyf among growing number of UK rock acts unable to bear intense pressure of social media scrutiny
Luke Bainbridge
02, Dec, 2012 @12:54 AM

New Order: a marvellously unexpected rebirth
Bernard Sumner and Gillian Gilbert reflect on Joy Division, Peter Hook and 30 years of chaos
Dorian Lynskey
06, Sep, 2012 @4:10 PM