Tony Bennett, 94, diagnosed with Alzheimer's disease
Diagnosis made in 2016 and revealed in new magazine article, as singer prepares new duets album with Lady Gaga
Ben Beaumont-Thomas
01, Feb, 2021 @4:22 PM
Johnny Mandel obituary
Prolific songwriter best known for the theme tune from M*A*S*H and The Shadow of Your Smile
Adam Sweeting
08, Jul, 2020 @11:39 AM
Tony Bennett review – a poignant voice for the ages
Advancing years have altered the tone of the singer's celebrated voice, but not its power, and song references to passing time prove intensely soul-stirring
Stevie Chick
30, Jun, 2019 @11:28 AM
Tony Bennett: 'I can't say my wife and I didn't notice the 40-year age gap when we met'
The singer recalls his parents' generosity and the most important lesson his mother taught him: to hold out for quality
Interview by Angela Wintle
12, May, 2017 @11:59 AM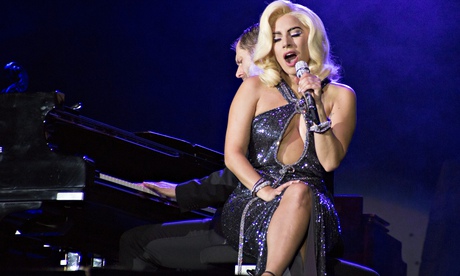 Lady Gaga's latest way to shock? Being mainstream and 'normcore'
The most outré thing the singer has done for her latest album is to sing duets with Tony Bennett. Is there a commercial angle to her new persona?
Edward Helmore
18, Jul, 2015 @11:04 PM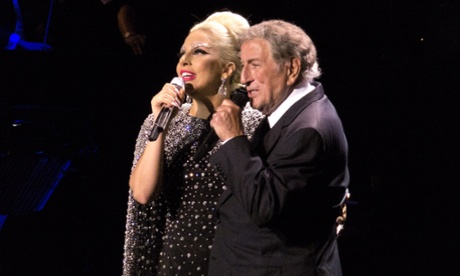 Tony Bennett and Lady Gaga review – cheeky fun from jazz royalty and pop's Mother Monster
Royal Albert Hall, London
The chemistry is real between the Cheek to Cheek duo as Bennett gives Gaga gravitas, and she gives him energy
Caroline Sullivan
09, Jun, 2015 @12:00 PM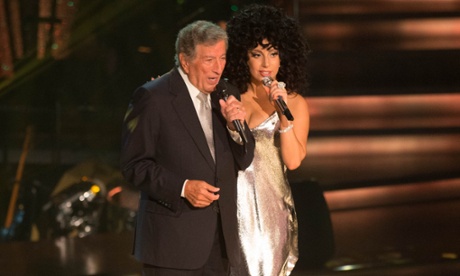 Why pop-turned-jazz stars just ain't got that swing
From Rod Stewart to Robbie Williams, and now Lady Gaga and Annie Lennox, pop stars keep hopping on the jazz bandwagon but just can't ride the rhythm
Philip Clark
27, Oct, 2014 @3:33 PM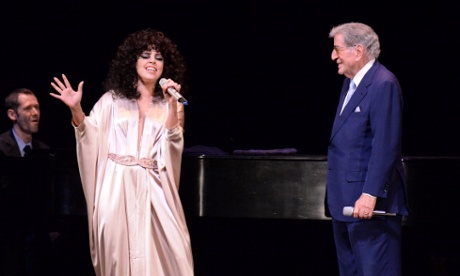 Tony Bennett & Lady Gaga review – Gaga is a wonder
There may be 60 years between them, but these two Italian-Americans find joyous common ground as they swing through 11 standards, writes Caroline Sullivan
Caroline Sullivan
18, Sep, 2014 @10:33 PM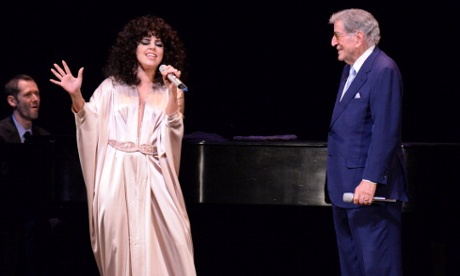 Lady Gaga: 'I tell Tony Bennett every day that he saved my life'
Gaga says she would have given up singing had the veteran crooner not become someone she could 'relate to'
Sean Michaels
12, Sep, 2014 @6:30 AM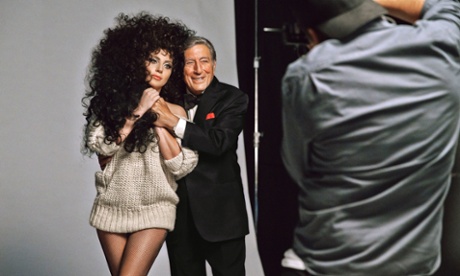 What should we make of H&M signing up Lady Gaga and Tony Bennett for its Christmas campaign?
The clothing chain has just announced that the pair will star in this year's festive campaign. What does this collaboration mean? We answer some of the obvious questions
Morwenna Ferrier
27, Aug, 2014 @4:06 PM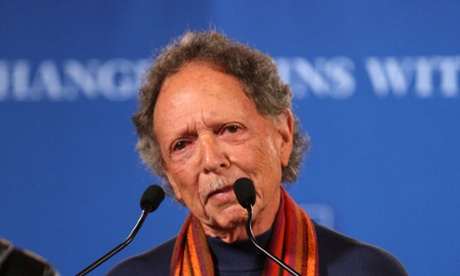 Paul Horn, Father of New Age Music, dies aged 84
Grammy award winning musician and recording artist who performed with Frank Sinatra and Miles Davis has died
Guardian music
04, Jul, 2014 @3:36 PM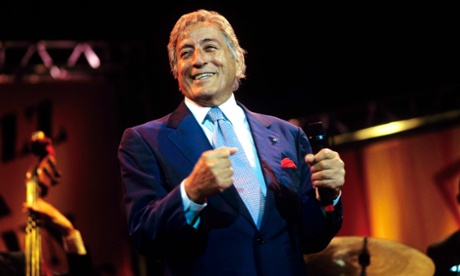 Fly me to the croon – the style that never goes out of fashion
Martin Deeson: New Tony Bennett-endorsed crooner Kevin Ahart is coming to the UK. But what is it about smooth renditions of standards that keeps us coming back?
Martin Deeson
16, Jun, 2014 @11:27 AM