Skepta on grime: 'People are catching on. There's a revolution happening'
Grime is going global and the MC is leading the charge with a self-released, Mercury nominated album. He explains why he's avoided the mainstream
Ian McQuaid
10, Sep, 2016 @8:00 AM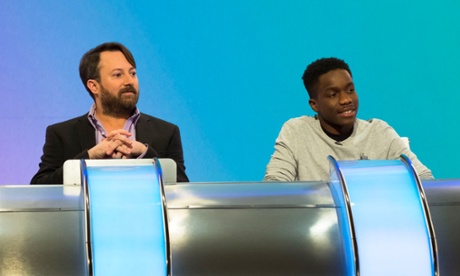 Would I Lie to You? review – Tinchy Stryder guests as joyous comedy hits new heights
The grime artist gave Jack Dee, Rob Brydon and co plenty of opportunities to be very uncool as the panel show continues to go from strength to strength
Sam Wollaston
12, Sep, 2015 @6:00 AM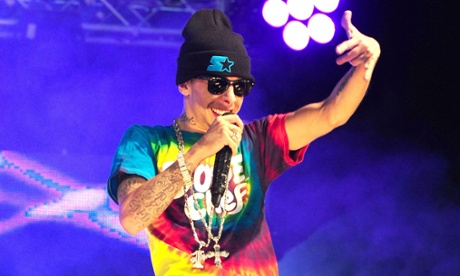 Rapper Dappy backs Norman Lamb's bid for leadership of Lib Dems
Former care minister, standing against Tim Farron for party leadership, wins unlikely endorsement of former N-Dubz singer, who is managed by Lamb's son
Frances Perraudin
14, May, 2015 @3:59 PM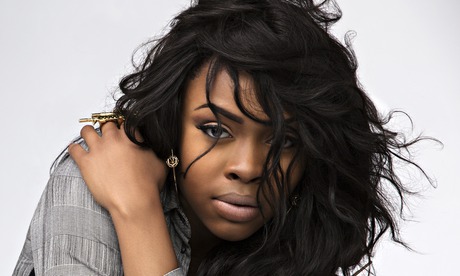 Tink, Carly Rae Jepsen, Lion Babe: this week's new tracks rated and slated
In the Guide single reviews, no one is safe, especially the bloody View
Issy Sampson
24, Apr, 2015 @11:00 AM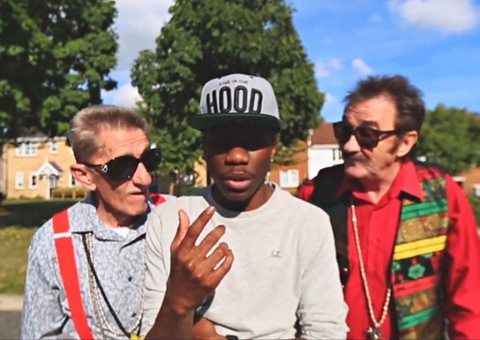 Tinchy Stryder's track with the Chuckle Brothers becomes internet sensation
Collaboration between grime MC and 90s children's TV comedians is in support of African Caribbean Leukaemia Trust
Hannah Ellis-Petersen
23, Oct, 2014 @6:49 PM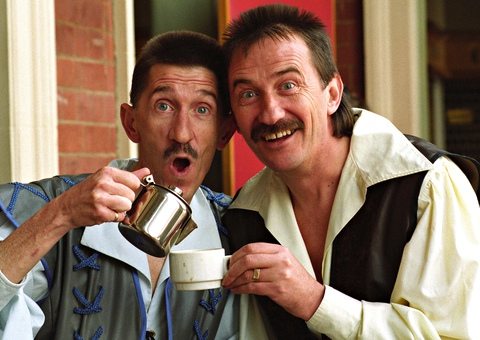 Tinchy Stryder and the Chuckle Brothers? Don't laugh, it's perfect pop
Peter Robinson: They're unlikely collaborators, but once you've seen and heard them together, it's a wonder they've not tried this audacious move before
Peter Robinson
23, Oct, 2014 @5:38 PM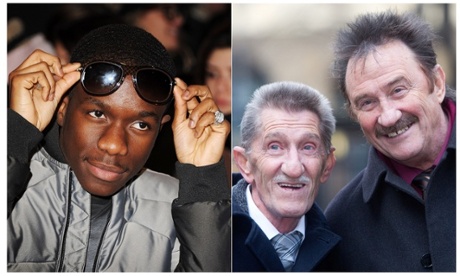 Watch Tinchy Stryder & The Chuckle Brothers - To Me, To You
After months of waiting, the grime MC has finally unveiled his video featuring TV presenters Paul and Barry Elliott
Guardian music
23, Oct, 2014 @8:47 AM

Cult music heroes: artists on their unsung idols
Who inspires Faris Badwan, New Order and Jake Bugg? From a north London rapper to a Turkish protest singer, these are the musicians who influence the stars
Interviews by Paul Lester
03, Jul, 2014 @5:33 PM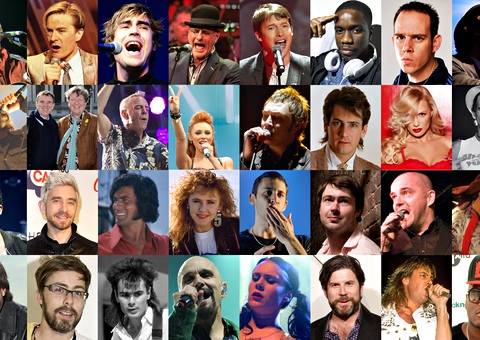 Every 2014 World Cup national anthem reviewed by a pop star!
They've had 25 No1 singles (more than Elvis) and 19 No1 albums (more than The Beatles), had their first hit in 1967 and their latest this year … they're the Guardian's World Cup national anthem review panel!
Simon Burnton
09, Jun, 2014 @11:03 AM

The second coming of grime
It should have been Britain's answer to hip-hop – and just as influential. Why didn't it happen – and is this finally its moment?
Hattie Collins
27, Mar, 2014 @5:34 PM

Bingley Music Live – review
Acts who do well here tend to be those who get hands up in the air – and Tinchy Stryder, Katy B and Primal Scream do very well indeed, writes Dave Simpson
Dave Simpson
02, Sep, 2013 @4:49 PM

Rinse FM: 'Radio, not the internet, gave me my break,' says Katy B
Urban music's chart power is thanks in no small part to ex-pirate station Rinse FM. On its 18th birthday, Miranda Sawyer learns how it climbed from tower blocks to the very top
Miranda Sawyer
29, Sep, 2012 @11:01 PM