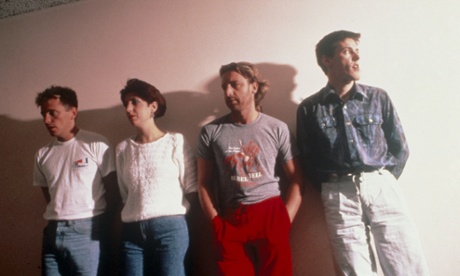 What songs are you most moved by?
Miley Cyrus was moved to tears when performing a cover of Fleetwood Mac's Landslide in concert last week. What music has the power to make you weep?

Hannah Jane Parkinson
08, Apr, 2014 @3:49 PM
Old music: Fred Neil – The Dolphins
Michael Hann: A song of fathomless mystery, from a singer who gave it all up – to care for dolphins
Michael Hann
09, Mar, 2012 @9:38 AM

Readers' Reviews
The best of your comments on the latest films and music
Michael Hann
24, Nov, 2011 @11:01 PM

Song to the Siren's irresistible tang
Its writer refused to record it. Pat Boone almost killed it. Then it was resurrected as a B-side to an indie prestige project. Martin Aston on how Tim Buckley's Song to the Siren became a modern classic
Martin Aston
17, Nov, 2011 @9:59 PM
My fantasy cover versions
Tom Jones doing Bauhaus! Beth Ditto reworking Tim Buckley! Here's my list of songs crying out to be reinterpreted. What's yours?
Jon Wilde
05, Jun, 2007 @7:34 AM
Dream sequence

Sweet dreams ... Photograph: Peter
Macdiarmid/Getty Images
Following last week's theme of one-night stands, we remain in the bedroom, but for very different reasons. The topic is dreams, always a fertile source of musical inspiration. Of course, the easy option, especially for those with iTunes, is to pick out songs with the word in the title but there are many less obvious examples - take, for example, the line from Tim Buckley's Song to the Siren: "Did I dream you dreamed about me?" Please stick to the dreams that come with sleep rather than the Martin Luther King ("I have a dream") or Crowded House (Don't Dream It's Over) varieties.
Dorian Lynskey
04, Aug, 2006 @6:57 AM

Tim Buckley Celebration, Royal Festival Hall, London
Royal Festival Hall, London
Rating: ***
Alexis Petridis
28, Sep, 2001 @2:39 PM
Pop CD releases
Tim Buckley is haphazard, Terris are enraged and Aerosmith are confused - what a messy week for pop releases
Reviews by John Aizlewood, Robin Denselow and Caroline Sullivan
16, Mar, 2001 @4:41 PM
Remember me? Part 2
Given his father's history in New York, it was inevitable a few ghosts would haunt him. Once, he stopped into "some bodega-type record shop" and saw Dream Letter, the Tim Buckley concert album. Whether out of sorrow or pain, he immediately walked out. Killing time at bookstores, he would look up his father in rock history books. "I'm always testing him," he wrote in a letter to Tim's friend, Larry Beckett. "Born, wrote, sang, changed, changed, grew, grew, grew, ignored, rejected, revolution over evolution, gotta move, don't have much time, critics, rejected, dead ... revered. You fucks."
Extract from Dream Brother: The Lives And Music Of Jeff And Tim Buckley
Jeff Buckley drowned three years ago. He'd seemed on the brink of a brilliant rock 'n' roll future. Yet he had never shaken off his obsession, part anger, part yearning, with the father he had barely known - Tim Buckley, legendary singer-songwriter. David Browne on their lives and destiny