Mike Scott of the Waterboys: how we made The Whole of the Moon
'My girlfriend asked "Is it easy to write songs?" There was a moon, so I pulled out a pen and wrote "I saw the crescent, you saw the whole of the moon"'
Interviews by Dave Simpson
27, Jul, 2020 @1:31 PM
The Waterboys review – breathless, hair-prickling Big Music
Pan-Celtic post-punk returns with a dash of tambourines and a swirl of mysticism as Mike Scott leads his genre-hopping crew
Malcolm Jack
10, Sep, 2019 @9:23 AM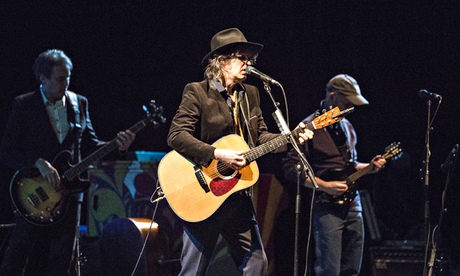 The Waterboys: Modern blues review – Mike Scott tries on some swagger
The folk rockers swirl soul and blues into their big music brew with some success, writes Paul Mardles
Paul Mardles
18, Jan, 2015 @12:05 AM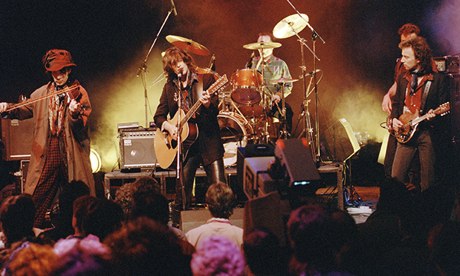 The Waterboys go back to Irish roots: 'We were high on music'
A box set at last releases some of the huge tranche of songs the Waterboys recorded making the Fisherman's Blues album. Mike Scott recalls the spontaneous magic of those epic sessions with Dave Simpson
Dave Simpson
05, Dec, 2013 @6:06 PM
Mercury prize 2012: the shortlist that might have been
This week's Mercury prize nominations were widely judged to be straight and safe. Here our critics suggest 12 records that should have made the list
Discuss the new Waterboys album with Mike Scott
Listen to the Waterboys' An Appointment with Mr Yeats and read Mike Scott's track-by-track guide. Better still, the man himself will discuss it in the comments section from 3pm today ...
Mike Scott
16, Sep, 2011 @12:17 PM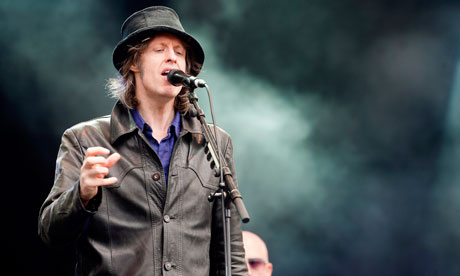 Why Mike Scott is Richard Curtis's idol
For almost 30 years, screenwriter Richard Curtis has worshipped Mike Scott of the Waterboys. He has read out his lyrics at funerals, he plays This Is The Sea to feel restored – and he cries every time he hears The Whole of The Moon
Richard Curtis
06, Sep, 2011 @8:30 PM
The Waterboys – review
Poetry-pop fusions are fast becoming fashionable, but the Waterboys' An Appointment With Mr Yeats feels like a true triumph, writes Dave Simpson
Dave Simpson
02, Feb, 2011 @6:34 PM
Edinburgh today: Leith survey, The Waterboys and Cremola Foam
A round up from the Scottish capital's local news sites and blogs
Michael MacLeod
28, Jan, 2011 @9:44 AM
Folk review: Waterboys, Room To Roam
Graeme Thomson
09, Aug, 2008 @11:07 PM
Time to rediscover the Waterboys
The Waterboys were the originators of 'the big music', a sound and vision shared by the likes of Arcade Fire
Alan McGee
27, Mar, 2008 @6:00 AM
Glastonbury festival: Party like it's 1986
As I work on the setlist, I feel like I'm walking to my execution. But this was our best Glastonbury ever, writes frontman Mike Scott.
The Waterboys
25, Jun, 2007 @3:26 PM