'She was so casual about her genius': musicians on Low's Mimi Parker
Steve Albini, Robert Plant, Geoff Barrow and more pay tribute to the vocalist and drummer, who has died aged 55
Guardian music
08, Nov, 2022 @4:57 PM
The 100 greatest BBC music performances – ranked!
As the Beeb celebrates its centenary, we take a look at its most memorable pop moments, from the birth of grime to the first sightings of Bob Dylan and Bob Marley, plus TOTP goes Madchester and countless classic Peel sessions
Guardian music
06, Oct, 2022 @12:12 PM
Nina Nastasia: Riderless Horse review – devastatingly powerful songs of survival
The cult American singer-songwriter endured 25 years of abuse at the hands of her partner, an experience wrenchingly recorded in her first album in 12 years
Phil Mongredien
24, Jul, 2022 @12:00 PM
'I want people to listen': songwriter Nina Nastasia on surviving abuse, grief and psychosis
A favourite of John Peel and Laura Marling, Nina Nastasia gave up music as she endured a controlling partner and botched drug therapy – then even greater tragedy struck. After 12 years away, she returns with a tough, beautiful album
Laura Snapes
12, May, 2022 @3:00 PM
Pixies: how we made Where Is My Mind?
'It's about a small fish about four inches long that aggressively followed me and poked me while I was swimming in the Bahamas. It freaked me out'
Interviews by Daniel Dylan Wray
02, Nov, 2020 @2:56 PM
Powell: Sport review – lost in discord
(XL)
Damien Morris
16, Oct, 2016 @7:00 AM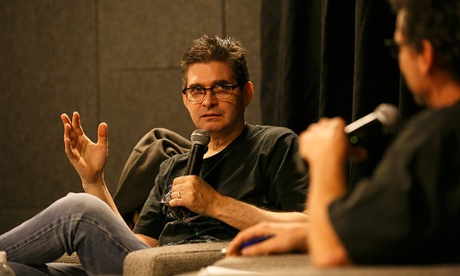 Steve Albini rant about dance music turned into billboard
The producer sent a scathing email to electronic artist Powell documenting his hatred of club culture. It's now being used as an advert ...
Guardian music
30, Sep, 2015 @8:21 AM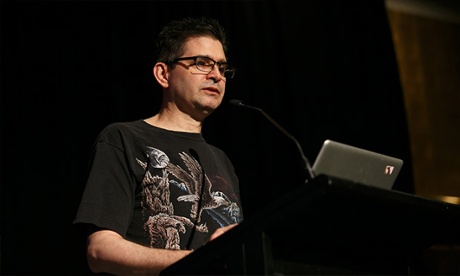 Steve Albini on Tidal: 'The for-pay services are deluding themselves'
Veteran record producer criticises Jay Z's music streaming service
Tshepo Mokoena
16, Apr, 2015 @10:41 AM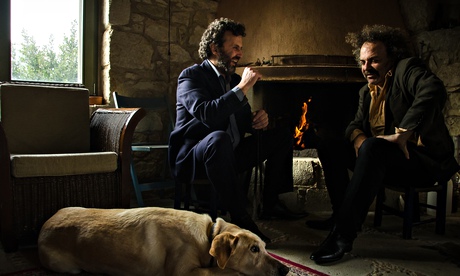 Hidden gems 2014: the albums that got away
From gloriously messy pop to avant-garde techno and a symphony for eight hands, the Observer's critics pick some of the releases that didn't get the acclaim they deserved in 2014
Kitty Empire, Michael Cragg, Killian Fox, Phil Mongredien, Neil Spencer, Dave Gelly, Fiona Maddocks, Stephen Pritchard
21, Dec, 2014 @12:27 AM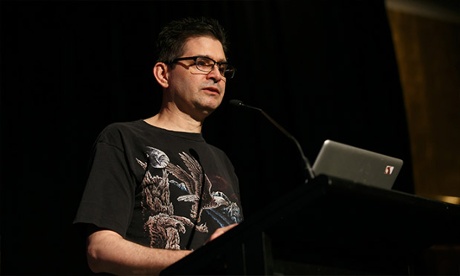 Steve Albini: the internet has solved the problem with music
The man who produced Nirvana, Pixies and wrote the 1993 essay, The Problem with Music, has always been an industry outsider. In 2014, it's his optimism that sets him apart
Monica Tan
17, Nov, 2014 @2:53 AM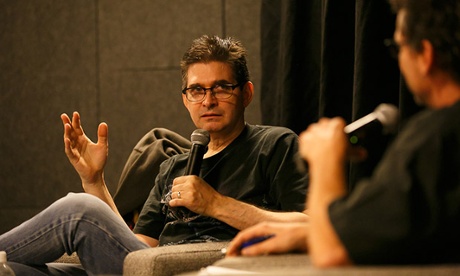 Steve Albini on the surprisingly sturdy state of the music industry – in full
The music producer, Shellac frontman and author of seminal 1993 essay The Problem with Music has turned his frown upside down – read his Face the Music speech in full
Steve Albini
17, Nov, 2014 @2:48 AM

Shellac – review
What's not to like as hardcore's ideological purism meets tense, economical jams with splurges of darkly sardonic lyrics, asks Malcolm Jack
Malcolm Jack
25, Nov, 2013 @6:09 PM