The Royal Albert Hall at 150: 'It's the Holy Grail for musicians'
It's hosted opera greats, suffragette rallies, Hitchcock films, sports events, sci-fi conventions – and, of course, the Proms and countless rock gigs. Artists from Led Zeppelin to Abba recall their moments on the hallowed stage
Interviews by Michael Segalov
29, Mar, 2021 @5:00 AM
Kylie Minogue becomes first woman to top album chart across five decades
No 1 for 15th album Disco continues a run started in 1988, while Shirley Bassey returns to the Top 5, becoming the first woman with Top 40 albums across seven consecutive decades
Ben Beaumont-Thomas
13, Nov, 2020 @6:00 PM
Don Black: 'the Pele of lyricists' on Bond themes, Broadway and Born Free
He's written songs with everyone from Quincy Jones to John Barry – though his musical about premature ejaculation was a flop. 'Everyone's the same when they sit at the piano,' he reveals
Alexis Petridis
29, Jul, 2020 @3:06 PM
Gold singer: Billie Eilish v Shirley Bassey – who is more Bond?
From tone to style, the two women could not be more different. Can the 18-year-old outdo her predecessor when she sings the theme tune to the new James Bond film?
Aimee Cliff
15, Jan, 2020 @6:05 PM
Observer picture archive: Shirley Bassey, 16 April 1970
David Newell-Smith photographed the singer in concert in London, and music critic Tony Palmer reviewed her performance
selected by Greg Whitmore, Observer picture editor
13, Apr, 2019 @4:30 PM
In Lipstick review – glittery comedy with shades of darkness
Two women blot out life's blemishes with feather boas and Shirley Bassey songs until their friendship begins to sour
Kate Wyver
14, Jan, 2019 @12:10 AM
The town that pioneered multiculturalism | Nadifa Mohamed
Long before the term for ethnic diversity had even been coined, Butetown in Cardiff was home to communities from all corners of the globe
Nadifa Mohamed
07, Mar, 2017 @4:46 PM
Queen's 90th birthday celebrations mark her love of horses
TV and pop royalty meet the real thing as no fewer than 900 horses join the birthday celebrations at Windsor Castle
Caroline Davies
15, May, 2016 @11:25 PM
Readers recommend: share your songs about spying
Think about the song titles or lyrics and nominate your songs on the theme – our reader will pick the best for a playlist next week

Guardian readers
28, Apr, 2016 @7:00 PM
Snow, panto and rattlesnakes: review of Christmas Day TV highlights
Peter Capaldi and Alex Kingston had chemistry, Chris Packham was enthusiastic to a fault, while there were friends aplenty for Cilla's retrospective
Richard Vine
26, Dec, 2015 @12:01 AM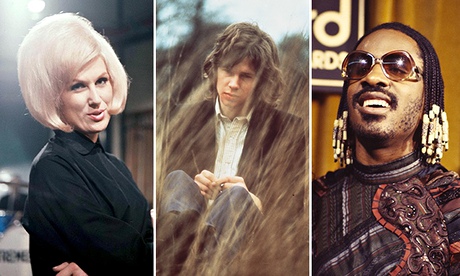 Blub classics: the songs musicians play to get them through a broken heart
Which songs do musicians play to ease the pain of heartbreak? Mark Ronson, Shamir, East India Youth, Tinashé and a host of others on how they navigated the post-breakup blues
Paul Lester
30, Apr, 2015 @5:34 PM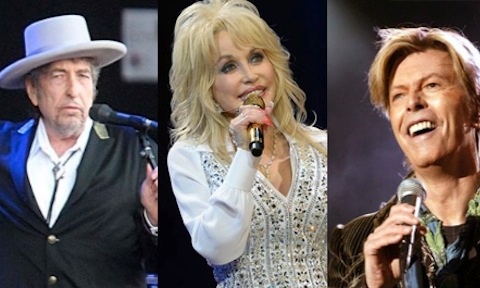 The elder statesmen and stateswomen of music – who are your favourites?
Open thread: As Dolly Parton releases a brand new album and embarks on a world tour, we take a look at the best artists still rocking in their sixth decade and beyond

Hannah Jane Parkinson
06, Jun, 2014 @9:37 AM