Livin' on a Prayer! Desmond Child on writing bombastic hits with Bon Jovi, Aerosmith and more
From Dude (Looks Like a Lady) to You Give Love a Bad Name, the great songwriter has racked up 500m sales. As he publishes a star-studded memoir, Child talks about being a gay man at the more macho end of rock
Dave Simpson
30, Oct, 2023 @5:10 PM
Bad Bunny: does a straight man deserve to be called a 'queer icon'?
Despite Ricky Martin's generous praise, and the ensuing social media attention, not everyone is convinced of his newfound status
André Wheeler
19, May, 2020 @8:00 AM
Puerto Rico police clash with protesters in wake of governor's sexist texts
Teargas and rubber bullets used to disperse demonstration urging Ricardo Rosselló to quit
Oliver Laughland in San Juan
18, Jul, 2019 @3:41 PM
Puerto Rico: thousands protest governor's sexist and homophobic texts
Ricardo Rosselló resisting calls to resign over leaked messages as Ricky Martin and other performers join crowds on streets of San Juan
Oliver Laughland in San Juan and agencies
18, Jul, 2019 @2:46 AM
The 30 best boyband members – ranked!
From the Osmonds' Donny to BTS's Jimin, boybands have produced some brilliant performers behind the hair gel. Ahead of the release of Zayn Malik's new album, we list the greatest

Michael Cragg
13, Dec, 2018 @1:00 PM
The Assassination of Gianni Versace review – a grim portrait of gay life
In his follow-up to The People v OJ Simpson, Ryan Murphy spins the designer's murder into a compelling story of deceit, ambition and what it meant to be gay at the turn of the century
Jake Nevins
17, Jan, 2018 @11:30 AM
Stage fright: the Hollywood stars who bombed on Broadway
As Denzel Washington reveals a return to the stage, which actors are less likely to make a comeback after poor reviews and an underwhelming box office?
Alexis Soloski
23, Aug, 2017 @4:57 PM
Viral video: David Beckham sings at Eva Longoria's wedding and Adele slams fan
Ricky Martin, Melanie Griffith and Mario Lopez celebrate at actor's nuptials and Gary Barlow impersonator is unmasked
Janette Owen
03, Jun, 2016 @6:12 AM
Ricky Martin loves Hillary Clinton. I love Ricky – but I love Bernie Sanders more | Teresa Valdez Klein
I'm an unabashed fan of Ricky's music, but I disagree with his decision to endorse Clinton. Sanders has the interests of most Latinos at heart
Teresa Valdez Klein
03, Dec, 2015 @12:15 PM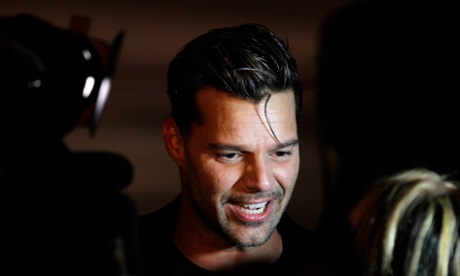 Ricky Martin attacks 'racist, absurd and incoherent' Donald Trump
Latin superstar lays into presidential candidate after journalist from Spanish language TV station is thrown out of press conference
Guardian music
27, Aug, 2015 @8:17 AM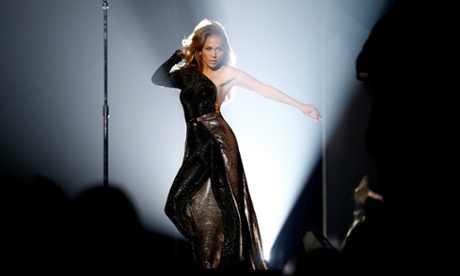 Billboard Awards 2014 - in pictures
Sunday night's annual ceremony saw performances from John Legend, Shakira and a hologram of Michael Jackson. Here's a round up of some of the night's highlights
Guardian music
19, May, 2014 @11:23 AM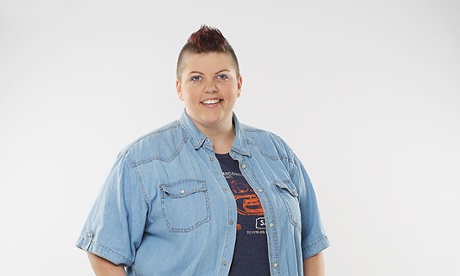 Image is not important on The Voice, but it still gorges on our prejudices
Jazz Twemlow looks at the week in Australian TV, where karaoke voyeurism meets the famous failing at the world's easiest Whac-A-Mole

Jazz Twemlow
12, May, 2014 @2:27 AM