V&A to stage UK's first major exhibition of Korean culture
Show will feature immersive re-creation of set from Oscar-winning film Parasite as well as props from Squid Game
Nadia Khomami Arts and culture correspondent
12, Jul, 2022 @11:01 PM
The greatest pop music dance crazes – ranked!
It's 40 years since we first spelled out YMCA to the Village People's disco hit – here are 15 of the best finger-pointing, hip-wiggling hits
Laura Snapes
04, Jan, 2019 @8:00 AM
Singled out: the Top 40 formats that fell by the wayside
Remember when a pop rookie and grandee would team up? Or when a soap star could call in Beyoncé to guest on their single? We pay tribute to the song types consigned to chart history
Michael Hann
18, Sep, 2018 @1:31 PM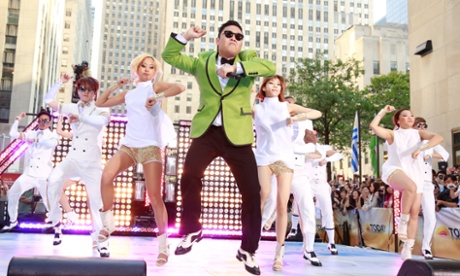 Readers recommend: songs so bad, they're good | Peter Kimpton
Cheesy, catchy, cliched? Soppy, sexy, stupid? Search your shelves for songs that produce such a strong, ripe reaction they will help sort the bad from the Gouda, says Peter Kimpton

Peter Kimpton
13, Aug, 2015 @7:00 PM
South Korean festival hits London – everything from K-pop to kimchi
Trafalgar Square event on Sunday 9 August includes modern Korean pop band f(x) as well as traditional food and fashion
Aisha Gani
06, Aug, 2015 @2:53 PM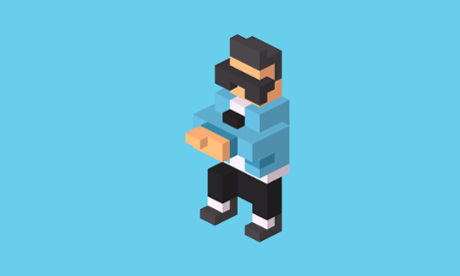 Crossy Road mobile game gets some Gangnam Style with Psy update
90m players will be able to buy Korean rapper as an in-app purchase, complete with signature moves and a new dance-pad scoring system
Stuart Dredge
25, Jun, 2015 @12:08 PM

The Birth of Korean Cool review – the making of a cultural superpower
Euny Hong's account of how South Korea went from backwater to cultural trendsetter is a myth-busting treat, writes Isabel Hilton
Isabel Hilton
25, Aug, 2014 @10:00 AM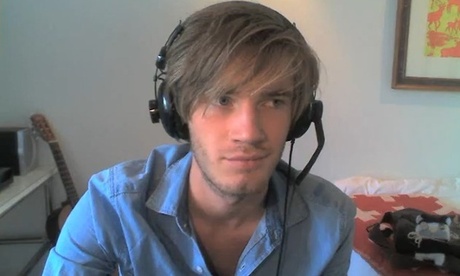 PewDiePie still world's biggest YouTube star with 351m views in June
Gamer's channel still ahead of Shakira, Pitbull and Katy Perry, while Psy's Snoop Dogg Hangover returns him to top 10. By Stuart Dredge
Stuart Dredge
29, Jul, 2014 @12:19 PM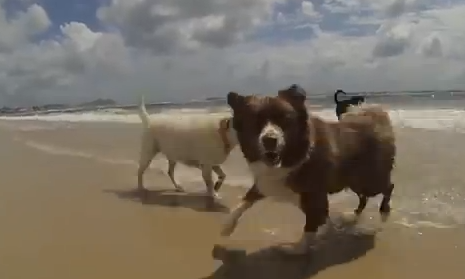 Viral Video Chart: Jennifer Lopez, Snoop Dogg and Benedict Cumberbatch
Watch dogs playing on a beach set to Pharrell's Happy, Psy's latest Hangover cure, and J-Lo's Tight Pants. By Janette Owen
Janette Owen
13, Jun, 2014 @6:19 AM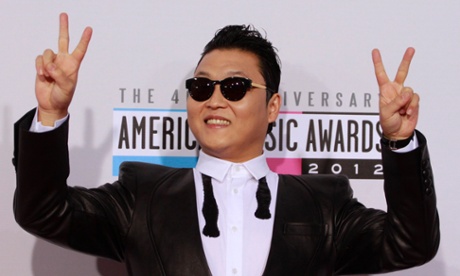 Psy and Snoop Dogg's new video for Hangover
Watch the unlikely pair collaborate on a video that will be a challenge to any small children hoping to copy it
Guardian music
11, Jun, 2014 @10:50 AM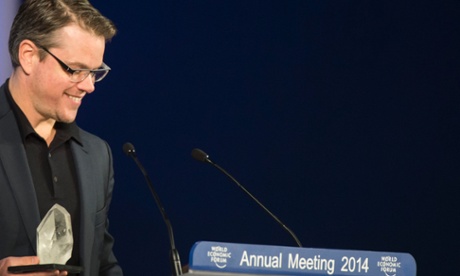 Davos diary: the last time a Guardian hack spoke to Matt Damon it was fatal …
Remember that moment in Bourne Ultimatum when a fictional Guardian journalist refuses to obey instructions from Jason Bourne to avoid CIA snippers in Waterloo station?
Jill Treanor in Davos
22, Jan, 2014 @9:10 AM

The pop A-Z of 2013 - in pictures
From Morrissey's book to Miley Cyrus's wrecking ball, it's been a memorable year in pop. Here are the key moments, biggest trends and inexplicable hits
Kitty Empire, Dorian Lynskey, Tom Lamont, Leah Harper, Jude Rogers, Clive Martin and Nadia Khomami
24, Nov, 2013 @12:05 AM