Merkel pressured to end Nord Stream 2 support after Navalny poisoning
German opposition calls on chancellor to use gas pipeline project to warn Kremlin

Philip Oltermann in Berlin and Luke Harding
03, Sep, 2020 @4:30 PM
NSW government 'suppressed' report showing carcinogen risk in stadium demolition
Case against demolition of Allianz Stadium hears government failed to investigate reports of contamination
Michael McGowan
20, Feb, 2019 @2:24 AM
Salisbury Journal: 'We don't get murders or stabbings ... this is unprecedented'
Journalist reveals impact of novichok poisonings on local paper and wider community

Steven Morris
13, Jul, 2018 @11:39 AM
'We should see the evidence': public react to spy poisoning
Reaction 200 miles from Westminster was mixed to the handling of the Salisbury attack
Josh Halliday North of England correspondent
16, Mar, 2018 @5:12 PM
Novichok nerve agents – what are they?
Soviet-made agent, which Theresa May said was used against Sergei and Yulia Skripal, can be more lethal than VX

Ian Sample
13, Mar, 2018 @12:51 PM
What is the best antidote for a jellyfish sting? (Clue: it's not urine)
Scientists studying the man o' war jellyfish found popular remedies like lemon juice and shaving foam make stings worse. Vinegar followed by heat is most effective
Amy Lewis
09, May, 2017 @1:18 PM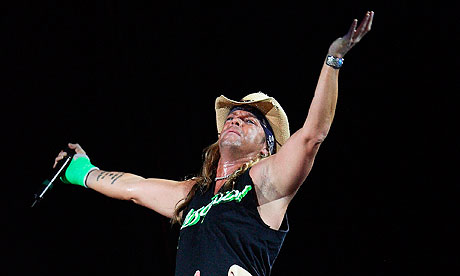 Poison singer Bret Michaels expected to make '100% recovery'
Rocker turned reality TV star released from hospital two weeks after suffering serious brain haemorrhage
Sean Michaels
05, May, 2010 @9:04 AM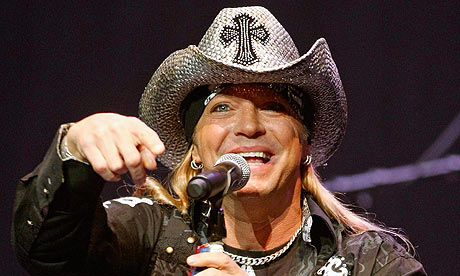 When rock stars remind us of our own mortality
The recent illness of Poison frontman Bret Michaels is a reminder that our favourite hard-livin' 80s rockers may soon be leaving us. Not through suicide – from normal, boring old age
James Anthony
27, Apr, 2010 @2:15 PM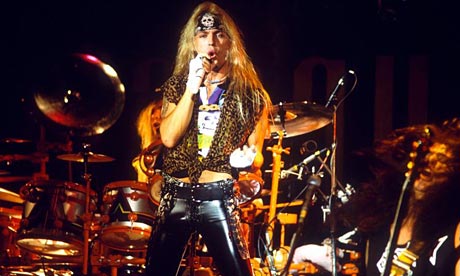 Poison singer in critical condition after brain haemorrhage
Bret Michaels, frontman with 80s metal group, under constant supervision as doctors search for source of internal bleeding
Sean Michaels
26, Apr, 2010 @10:18 AM
West End girl: Attack of the sets | Carrie Dunn
Carrie Dunn: Bret Michaels was rocked by a bit of scenery at the Tonys, and theatregoers in Malvern saw X Factor's Scott Bruton hit the floor after an accident. Beware the backdrops ...
Carrie Dunn
18, Jun, 2009 @3:41 PM
Ben Myers: Rock of Love is a new low in reality TV
Bret Michaels' love-quest reality show is car-crash TV at it's best. Or should that be worst?
Ben Myers
11, Sep, 2008 @10:51 AM