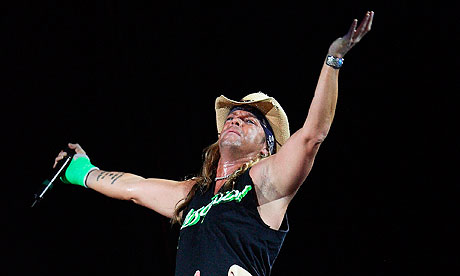 Poison singer Bret Michaels expected to make '100% recovery'
Rocker turned reality TV star released from hospital two weeks after suffering serious brain haemorrhage
Sean Michaels
05, May, 2010 @9:04 AM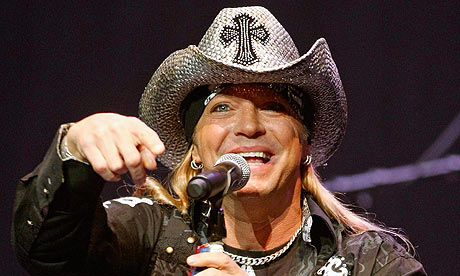 When rock stars remind us of our own mortality
The recent illness of Poison frontman Bret Michaels is a reminder that our favourite hard-livin' 80s rockers may soon be leaving us. Not through suicide – from normal, boring old age
James Anthony
27, Apr, 2010 @2:15 PM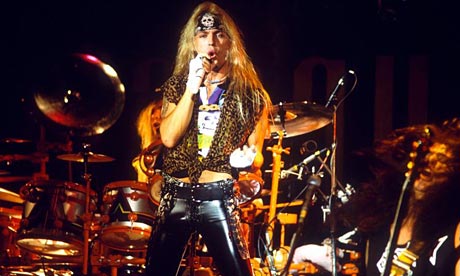 Poison singer in critical condition after brain haemorrhage
Bret Michaels, frontman with 80s metal group, under constant supervision as doctors search for source of internal bleeding
Sean Michaels
26, Apr, 2010 @10:18 AM
West End girl: Attack of the sets | Carrie Dunn
Carrie Dunn: Bret Michaels was rocked by a bit of scenery at the Tonys, and theatregoers in Malvern saw X Factor's Scott Bruton hit the floor after an accident. Beware the backdrops ...
Carrie Dunn
18, Jun, 2009 @3:41 PM
Ben Myers: Rock of Love is a new low in reality TV
Bret Michaels' love-quest reality show is car-crash TV at it's best. Or should that be worst?
Ben Myers
11, Sep, 2008 @10:51 AM