A new start after 60: 'I started to experiment upcycling old clothes – and they sold'
Herbie Mensah was a shopaholic soul boy who modelled for Vivienne Westwood and made a single with Pete Waterman. After 20 years working in social care, he has returned to his first love with a stall at Portobello Market
Paula Cocozza
10, Oct, 2022 @6:00 AM
Steps on how they made 5,6,7,8 – 'We spent years trying not to perform it!'
'We had giant models made of our heads and got dancers to do it looking like us'
Interviews by Henry Yates
01, Feb, 2021 @3:25 PM
Rick Astley: how we made Never Gonna Give You Up
'One day I was making the tea for Bananarama. The next I was at No 1'
Interviews by Dave Simpson
23, Mar, 2020 @2:40 PM
'I crawled on my knees to Kylie' – the inside story of Stock, Aitken and Waterman
To mark the publication of a pictorial history of the songwriters Mike Stock talks about the 'Hit Factory' years
Mike Stock interviewed by Tim Jonze
28, Mar, 2017 @7:00 AM
Why Abba's Dancing Queen is the best pop song ever
Since its 1976 release, Abba's 'absolute best song' (according to Frida Lyngstad) has won over everyone from punks to royalty and almost caused a riot in New York. So how has the song's low-lit Friday night managed to last for ever?

Tim Jonze
08, Sep, 2016 @6:00 AM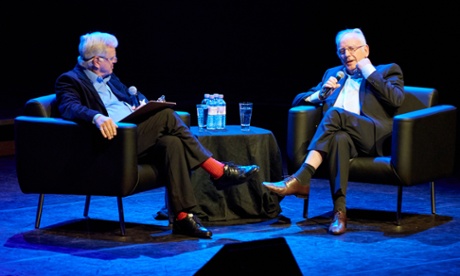 Pete Waterman: A Life in Song review - hit songs, with no stars to sing them
A retrospective full of amusing, if lengthy, anecdotes from the Stock, Aitken and Waterman hitmaker, but lacking recognisable singers for the live performances
Caroline Sullivan
31, Jul, 2015 @1:19 PM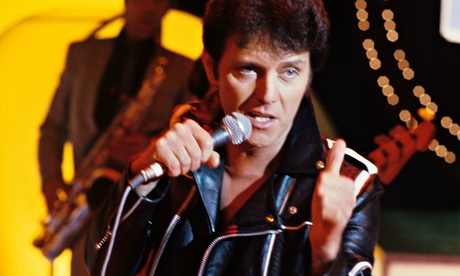 Alvin Stardust obituary
Glam rock singer who found life beyond the 1970s as a television presenter and actor
Adam Sweeting
23, Oct, 2014 @5:42 PM

Stakker Humanoid: how the Future Sound of London won hearts and minds
When, 25 years ago, Bruno Brookes and Pete Waterman championed Stakker Humanoid, it became the first acid house record to break into the mainstream. So what drew these titans of pop to make Humanoid a hit?
Stuart Aitken
11, Nov, 2013 @3:23 PM

Cheers and groans as Kylie and Jason put in a shift at reopened Hit Factory
Hit Factory Live Christmas Cracker at 02 Arena, London
Paul Lester
22, Dec, 2012 @12:29 AM

I should be so muddy: Kylie and Jason Hyde Park reunion concert cancelled
Bad weather forces cancellation of Hit Factory Live, a concert that was to celebrate the music of Stock, Aitken and Waterman
Caspar Llewellyn Smith
10, Jul, 2012 @2:35 PM

Various Artists: Pete Waterman Presents The Hit Factory – review
Alexis Petridis: Were Stock, Aitken and Waterman the utter nadir of pop, or unfairly maligned geniuses? A bit of both, perhaps
Alexis Petridis
05, Jul, 2012 @2:29 PM

Steps and Bananarama to play gig in honour of Stock, Aitken and Waterman
One-off July concert in Hyde Park, London, also set to feature SAW acts Rick Astley and Jason Donovan
Caspar Llewellyn Smith
20, Mar, 2012 @12:10 PM