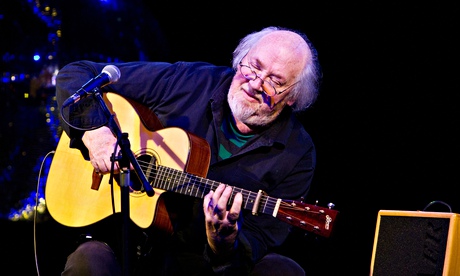 Letter: John Renbourn played at a surprise 60th birthday party for a fan
Ken Coker writes: 'I'd love to stay and have a drink,' he said, 'but once I start I don't stop'
Ken Coker
30, Mar, 2015 @2:10 PM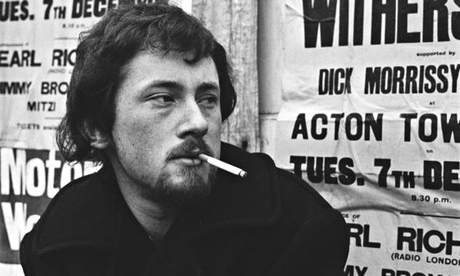 John Renbourn obituary
Guitarist and founder with Bert Jansch of jazz-folk band Pentangle
Derek Schofield
27, Mar, 2015 @6:47 PM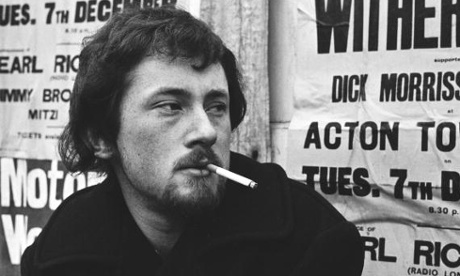 John Renbourn: ceaseless explorer of song – appreciation
'Just listening to it made me feel drunk,' said the great guitarist when he went back to his old Pentangle recordings. Pete Paphides pays tribute to a man who could play his instrument better than he could drive up a hill…
Peter Paphides
27, Mar, 2015 @1:07 PM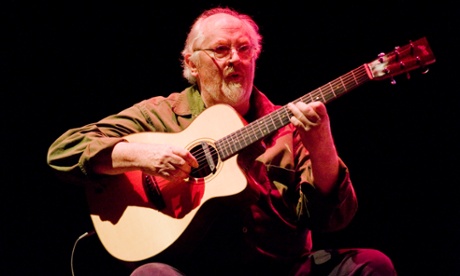 Guitarist and songwriter John Renbourn, founder of Pentangle, dies
Renbourn found dead by police after failing to attend gig
Rebecca Ratcliffe
26, Mar, 2015 @7:16 PM

Readers' reviews: tributes to Bert Jansch, and can documentaries change the world?
The best of your comments on the latest films and music
Michael Hann
13, Oct, 2011 @9:30 PM

Bert Jansch: a modest man with an immodest talent
He was the poster boy of the 60s folk-guitar scene whose virtuosity influenced everybody from Jimmy Page to Johnny Marr. Pete Paphides pays tribute to Bert Jansch
Pete Paphides
06, Oct, 2011 @3:00 PM

Pentangle's Bert Jansch dies, aged 67
Leading figure in 1960s British folk revival and one of the most respected musicians of his generation dies of cancer
Caspar Llewellyn Smith
05, Oct, 2011 @9:04 PM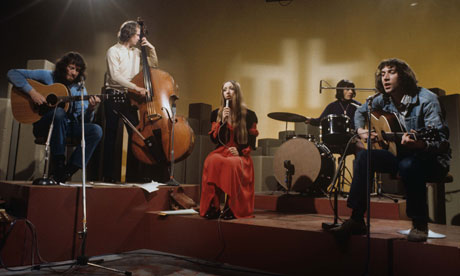 Bert Jansch obituary
Innovative, influential guitarist and founder member of the groundbreaking folk band Pentangle
Derek Schofield
05, Oct, 2011 @11:48 AM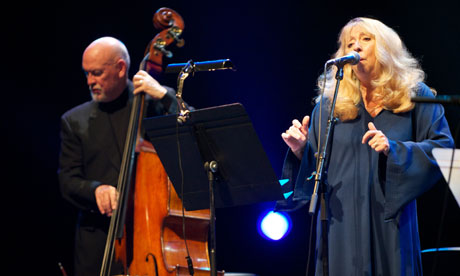 Pentangle – review
Pentangle still boggle the ear as banjo meets sitar in the unique fusion that made them a 60s supergroup, writes Kitty Empire
Kitty Empire
20, Aug, 2011 @11:05 PM

Pentangle – review
The five original band members showcased their solid gold repertoire to a devoted audience that demanded an encore, writes John L Walters
John L Walters
03, Aug, 2011 @5:26 PM
Pentangle, Royal Festival Hall, London
Royal Festival Hall, London
Robin Denselow
01, Jul, 2008 @11:12 PM
Britain's Grateful Dead
Folk pioneers Pentangle recently played together for the first time in 30 years. This is the perfect time for them to reform for good, says Nick Coleman.
Nick Coleman
16, Mar, 2007 @11:59 PM