The populist: items of interest this week
From a loved-up Batman and Superman to a new sitcom from Sharon Horgan and Dennis Kelly
The Guide
19, Mar, 2016 @9:00 AM
What's with all the white-boy blues singers?
Jack Garratt, James Bay and Hozier all share an affected warble that has come to dominate British pop. Where did it come from, and why won't it just go away?
Luke Holland
29, Jan, 2016 @8:59 AM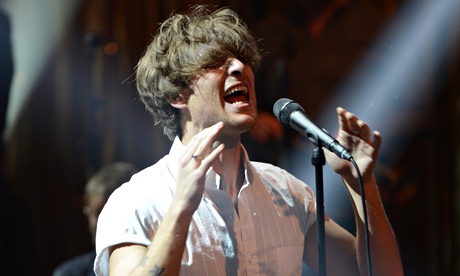 Paolo Nutini review – woozy vocals and feline slow songs pull all the right strings
Whether he's channelling Springsteen's bark or Van Morrison's soul, the rock star from Paisley is hard to read but easy to follow, writes Caroline Sullivan
Caroline Sullivan
13, Jan, 2015 @12:29 PM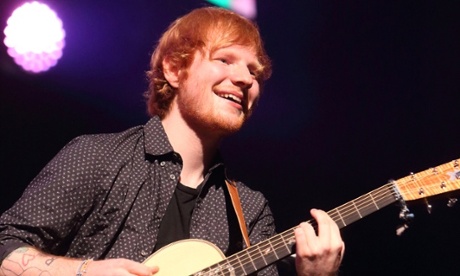 Ed Sheeran's X named highest selling album of 2014 so far
British artists account for nine out of 10 of the biggest selling artist albums on the current list, which sees the singer-songwriter sail past the likes of Coldplay and Sam Smith
Jenny Stevens
02, Oct, 2014 @11:01 PM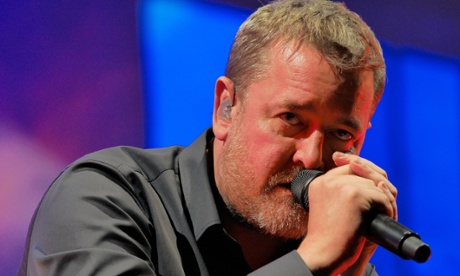 Elbow, Paolo Nutini and Rudimental sign up for Apple's iTunes Festival
Artists join Kylie Minogue, David Guetta, Beck and Sam Smith on line-up for September event in London. By Stuart Dredge
Stuart Dredge
19, Aug, 2014 @6:45 AM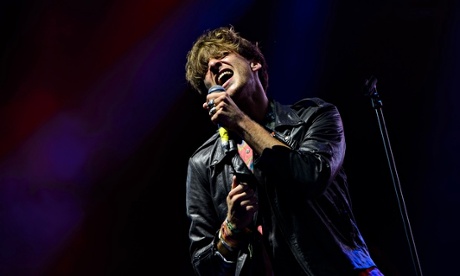 Paolo Nutini – Iron Sky: video premiere
Scottish crooner's rousing soul track, which samples Charlie Chaplin's speech from The Great Dictator, is backed by a foreboding video depicting a dystopian future
Guardian music
06, Aug, 2014 @12:00 PM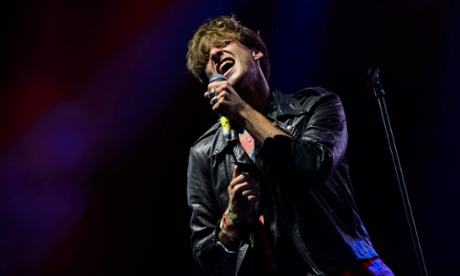 Paolo Nutini at Glastonbury 2014 review
The voice belongs to a man who's studied the Motown greats, but Paolo Nutini's soul-survivor act rings rather hollow
Harriet Gibsone
27, Jun, 2014 @10:01 PM

Mad about Dolly Parton – the Glastonbury acts that other Glasto acts want to see
Angel Haze will head for Metallica and Thea Gilmore wants to catch Lana Del Rey – but the main attraction looks like being Dolly
As told to Caroline Sullivan
26, Jun, 2014 @5:00 PM
Paolo Nutini review – just frayed at the edges enough to believe
Leaving the acoustic balladeer of his teenage years behind him, an unvarnished Nutini seems increasingly like the real deal, writes Malcolm Jack
Malcolm Jack
28, May, 2014 @2:19 PM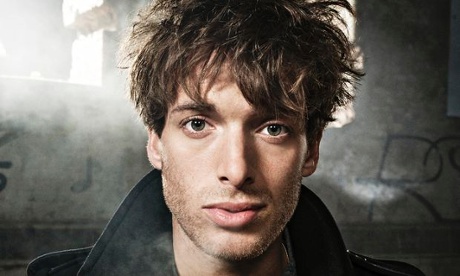 Paolo Nutini tops UK album chart for third consecutive week
The Scottish singer beats Damon Albarn and Imelda May to the No 1 spot with Caustic Love. Elsewhere, Calvin Harris leads the singles chart with his new track Summer
Sean Michaels
05, May, 2014 @9:29 AM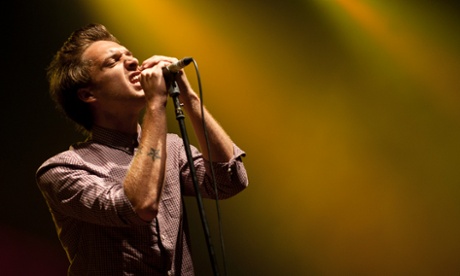 Paolo Nutini stays at No 1 with year's fastest selling album
Despite a sales drop, the Scottish singer easily outstripped the competition to remain in the top spot
Sean Michaels
28, Apr, 2014 @10:14 AM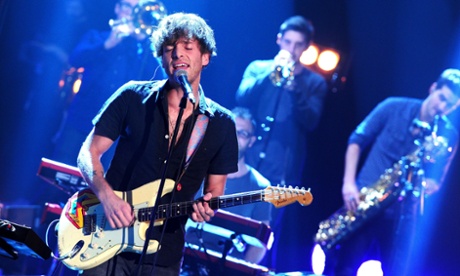 Later...with Jools Holland: Paolo Nutini, Royal Blood, Neil Finn, Joan As Police Woman - as it happened
Everyone's favourite pianist Jools Holland is back with another series of Later..., and this week he's invited his friends Paolo, Neil and Joan over for a singsong. Here's a liveblog about it all.
Michael Cragg
22, Apr, 2014 @9:44 PM