It's a rap: hip-hop and Hollywood
The movie industry has never known what to do with rap music. But from NWA to ODB, the extreme lives of its stars offer epic stories for the big screen
Steve Rose
19, Jul, 2012 @7:00 PM
Ol' Dirty Bastard to be played on screen by The Wire's Omar
Michael K Williams, who played drug vigilante Omar Little, to take role of controversial Wu-Tang Clan rapper in film
Sean Michaels
23, Mar, 2012 @11:37 AM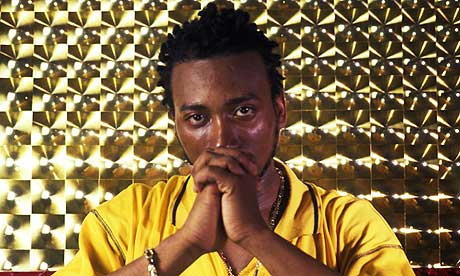 FBI releases file on Wu-Tang Clan's Ol' Dirty Bastard
Report obtained using Freedom of Information Act connects late rapper with murder and the sale of drugs and guns
Sean Michaels
11, Jan, 2012 @11:16 AM

CD: Ol' Dirty Bastard, Osirus
Hattie Collins
21, Jan, 2005 @1:03 AM
Pop CD of the week: Ol' Dirty Bastard, Osirus: The Official Mixtape
Pop cd of the week: Ol' Dirty Bastard, Osirus: The Official Mixtape
Kitty Empire
09, Jan, 2005 @2:37 PM

Jacking the ripper
As Eminem fans appear to eschew pirated downloads for the real slim CD, Caroline Sullivan wonders if U2's fans will do the same. Plus: the charity cred of teenyboppers, and the battles ahead for the heirs of Ol' Dirty Bastard
Caroline Sullivan
16, Nov, 2004 @11:57 PM
Obituary: Ol' Dirty Bastard
Influential and innovative rapper who founded the Wu Tang Clan.
Alexis Petridis
15, Nov, 2004 @12:46 PM

Portrait of the artist in jail
He was the clown prince of hip-hop, famously appearing onstage with the Wu-Tang Clan while on the run from the police. Now Ol' Dirty Bastard is doing time. William Shaw meets him in Clinton Correctional Facility.
William Shaw
22, Mar, 2002 @1:06 AM