Rock and Roll Hall of Fame 2020: Whitney Houston, Depeche Mode and more inducted
Notorious BIG, T Rex, Nine Inch Nails and the Doobie Brothers all join US repository of the pop canon
Ben Beaumont-Thomas
15, Jan, 2020 @2:44 PM
Nine Inch Nails review – ferocious, saw-toothed gothic wonders
Trent Reznor unleashes super-fast tracks from the new album, a heartfelt Bowie tribute and a nostalgic smattering of the hits
Kate Hutchinson
25, Jun, 2018 @10:57 AM
Nine Inch Nails: Bad Witch review – an inventive, aggressive return
(Caroline)
Phil Mongredien
24, Jun, 2018 @7:00 AM
Trent Reznor: 'You're seeing the fall of America in real time'
He's survived infamy, addiction and a foray into tech. Now the Nine Inch Nails frontman has swapped his self-loathing for shame at the state of the nation
Ben Beaumont-Thomas
21, Jun, 2018 @11:16 AM
Dizzee Rascal's Wot U Gonna Do?: a banging moment of self-reflection
Also this week: Jack Johnson has somehow become even more laid back, while Mount Kimbie bring a post-punk treat
Angus Harrison
28, Jul, 2017 @1:00 PM
Prison, casket or Taj Mahal – where's the strangest place an album was recorded?
Kanye West is reportedly making new music atop a mountain in Wyoming – but he won't be the first, or last, artist to head outside of the studio for inspiration
Jemayel Khawaja
11, May, 2017 @7:38 PM
'He gave his musicians the freedom to play as a child plays – fearless and free'
The bassist in Bowie's band remembers a towering creative force with a vision beyond music

David Lynch's festival of disruption review – not quite reaching its peak
This two-day multidisciplinary event felt thin in places, particularly the film portion, but offered an interesting glimpse into artists influenced by the auteur
Lanre Bakare and Nigel M Smith in Los Angeles
10, Oct, 2016 @2:43 PM
Readers recommend playlist: songs about broken promises
Relationships, politics and dreams that die to soon form the backbone to this week's rundown, with Bruce Springsteen and Calexico among those providing the tunes

chippiparai
23, Jun, 2016 @11:00 AM
Shovels & Rope: Busted Jukebox Vol 1 review – fearless fun
A gutsy showcase of covers given an Americana kick
Neil Spencer
06, Dec, 2015 @8:00 AM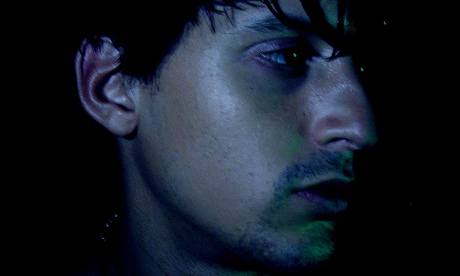 Arca: 'Nothing is off limits emotionally'
He's only 24 but hip-hop producer Alejandro Ghersi, aka Arca, is already a muse for both Björk and Kanye. What do they know that we don't?
Kate Hutchinson
31, Oct, 2014 @2:30 PM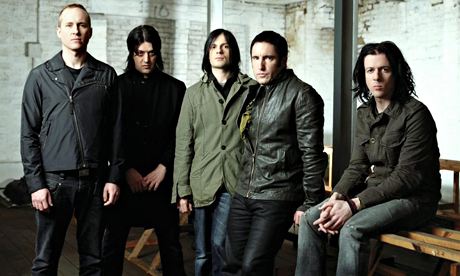 Nine Inch Nails, Mac DeMarco, Fat Out Fest: this week's new live music
Nine Inch Nails | Mac DeMarco | Toumani And Sidiki Diabate | Fat Out Fest | Phronesis | Gloria: A Pigtale
Jennifer Lucy Allan, Andrew Clements, John Fordham & John Robinson
17, May, 2014 @5:00 AM