Modest Mouse founding member Jeremiah Green dies at age 45
Green, who had been the band's drummer, had been diagnosed with cancer 'a short while ago'
Edward Helmore in New York
01, Jan, 2023 @7:20 PM
Johnny Marr: 'When I play Smiths songs I experience this huge wave of elation'
On the eve of his new double album, the acclaimed songwriter takes questions from musicians, politicians and readers
Tim Lewis
06, Feb, 2022 @8:00 AM
Johnny Marr: 'The conversation about re-forming came out of the blue'
It's 29 years since the Smiths split up, and founding member Johnny Marr isn't angry any more. So what happened when he and Morrissey met for a drink?


Simon Hattenstone
29, Oct, 2016 @8:00 AM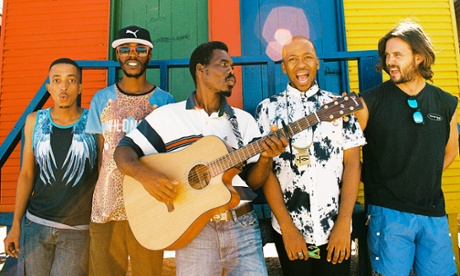 Five albums to try this week: Fantasma, Marina and the Diamonds and more
New albums to stream from Houndmouth's Americana to Tobias Jesso Jr's 70s-tinged piano pop. What will you be listening to this week?
Tshepo Mokoena
16, Mar, 2015 @9:33 AM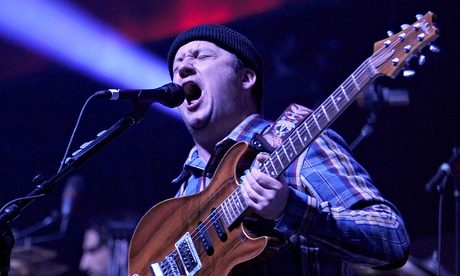 Modest Mouse: Strangers to Ourselves review – a solid enough return
The American indie act's first album in eight years is enjoyably inventive, if occasionally heavy going
Phil Mongredien
15, Mar, 2015 @7:59 AM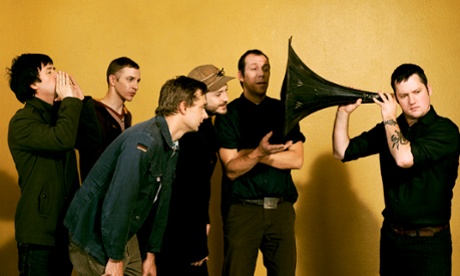 Modest Mouse: Strangers to Ourselves review – indie-rock business as usual
Isaac Brock's pal-up with Outkast's Big Boi suggested Modest Mouse's new album might be something quite different – but it's really not
Tim Jonze
12, Mar, 2015 @9:30 PM

Coachella festival 2013 day one: Stone Roses, Yeah Yeah Yeahs and Blur - review
Blur and the Yeah Yeah Yeahs stole the show on day one of Coachella, as the Stone Roses struggled to match their sound to a tiny crowd
Tim Jonze
13, Apr, 2013 @1:27 PM

Coachella Festival - day one
Day one sees Johnny Marr, Nick Cave, Blur and the Yeah Yeah Yeahs perform at the music and arts festival in the California desert
Josy Forsdike
13, Apr, 2013 @10:07 AM

Music Weekly podcast: Johnny Marr on his favourite tracks, Andrew Weatherall in the studio – and Parallel History of Pop
DJ legend Andrew Weatherall guests, and reveals his smoke machine powers, Johnny Marr tells us about the tracks he's most proud of, and Pete Paphides reports from the pages of a 1972 NME
Presented by Alexis Petridis and Kieran Yates. Produced by Pascal Wyse
28, Feb, 2013 @3:54 PM

Johnny Marr: The Messenger – review
Johnny Marr's second solo album is like a whistlestop tour through his musical career – and will be loved all the better for that, writes Michael Hann
Michael Hann
24, Feb, 2013 @12:04 AM

End of the Road festival | Pop review
Larmer Tree Gardens, Dorset
Splendid Northumbrian folk band the Unthanks led the pack at this lovingly put together event on the hilly border between Wiltshire and Dorset, writes James Smart
James Smart
13, Sep, 2010 @9:16 PM

This week's festival news
Lounge On The Farm | Truck Festival | High Voltage | 1234 Festival | Wakestock | Electric Picnic
The Guide
25, Jun, 2010 @11:06 PM