Guillemots: Walk the River – review
Guillemots's third album is a terrific return to form, writes Hermione Hoby
Hermione Hoby
16, Apr, 2011 @11:05 PM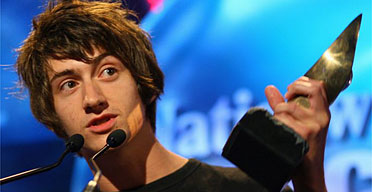 A Mercury for the Monkeys
The Nationwide Mercury prize judges sprung a surprise last night by anointing the runaway favourites as winners.
Owen Gibson, media correspondent and Charlotte Higgins, arts correspondent
06, Sep, 2006 @9:17 AM
A result that is hard to argue with
There is a sense in which the Mercury prize is the music industry's equivalent of a piñata: no sooner is the shortlist hoisted into view than everyone - record label bosses, music journalists and, in a good year, the actual nominees - whips out a stick and starts beating the living daylights out of it.
Alexis Petridis
06, Sep, 2006 @9:03 AM
Arctic Monkeys take Mercury prize
The Arctic Monkeys win the Nationwide Mercury Prize for their debut album Whatever People Say I Am, That's What I'm Not.
Press Association
05, Sep, 2006 @10:07 PM
Monkeys tipped for Mercury
With this year's Mercury Music Prize due to be announced this evening, bookmakers suggest that the Arctic Monkeys are runaway favourites to scoop the prize for best new album.
Lindesay Irvine
05, Sep, 2006 @12:19 PM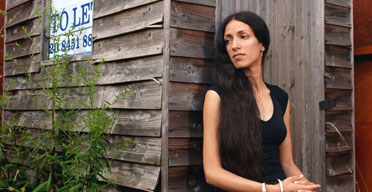 Pull the other one
How does it feel to get on the Mercury prize shortlist when you have no agent, manager or record company? So crazy you have to laugh, says pianist Zoe Rahman.
Colin Irwin
04, Aug, 2006 @2:30 PM

Lou Rhodes on her Mercury prize nomination
Lou Rhodes talks to Imogen Tilden.
Lou Rhodes
21, Jul, 2006 @9:31 AM
Leader: In praise of... Scritti Politti
Leader: Popular music is a fickle arena, where performers can have a shorter sell-by date than an off-licence courgette. To make a comeback and be acclaimed by a new generation is a rare feat.
Leader
20, Jul, 2006 @11:05 PM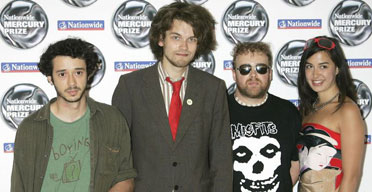 Mercury judges opt for eclectic shortlist
· No dominant sound in UK music, says chairman
· Arctic Monkeys installed as favourites for award
Owen Gibson, media correspondent
19, Jul, 2006 @2:21 PM
At a glance: the Mercury shortlist
Profiles: Guillemots to Lou Rhodes, via Thom Yorke and Scritti Politti.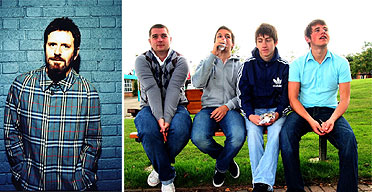 Monkeys vie with surprise comeback in Mercury race
Arctic Monkeys and Thom Yorke have been joined by a surprise comeback from the reclusive Scritti Politti - last seen in the charts some 20 years ago - in the nominations for this year's Nationwide Mercury Prize.
Staff and agencies
18, Jul, 2006 @1:52 PM