Who will – and should – win the major categories at the Grammys 2018
Can Jay-Z finally dominate the major categories with his 13th album? Will Despacito be snubbed? And could Cardi B beat the boys to the rap crown?
Ben Beaumont-Thomas
26, Jan, 2018 @12:11 PM
Mastodon review – monsters of rock, masters of melody
A triumphant blend of brutal nosebleed thrash, furious prog-style epics and multi-part harmonies exhilarates the hardcore faithful
Stevie Chick
11, Dec, 2017 @3:18 PM
Mastodon: Emperor of Sand review – metal progressives serve up melodic mischief
Dom Lawson
30, Mar, 2017 @8:00 PM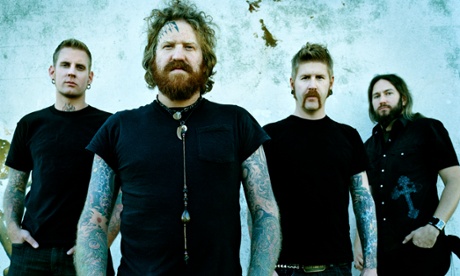 'I hate heavy metal,' says Mastodon frontman
Brent Hinds says he only started playing metal because he thought it was rebellious, and he's always trying to get Mastodon to drop the metal
Guardian music
24, Jun, 2015 @6:50 AM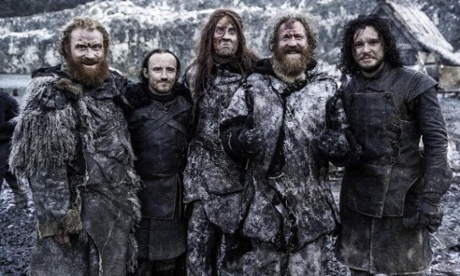 Mastodon appear on Game of Thrones – and get killed
Metal heroes portray wildlings on latest episode of hit fantasy show
Guardian music
01, Jun, 2015 @7:17 AM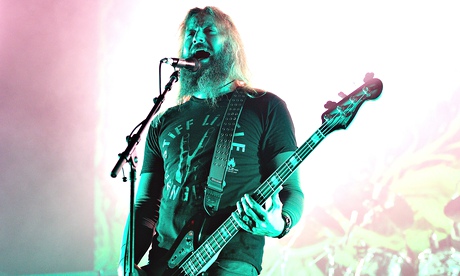 Mastodon review – fearsomely virtuosic
The four frontmen straddle the divide between their hardcore roots and crossover future with ease, writes Stevie Chick
Stevie Chick
30, Nov, 2014 @5:49 PM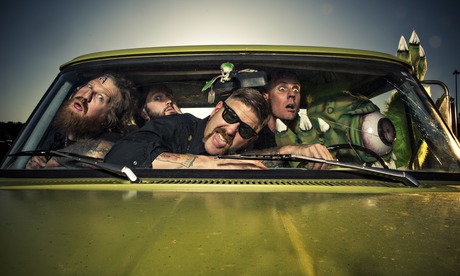 Mastodon, Lily Allen, Sharon Van Etten: this week's new live music
Mastodon | Lily Allen | Sharon Van Etten | GIOfest VII | Celebrating 75 Years Of Blue Note Records | James Dillon
Jennifer Lucy Allan, Andrew Clements, John Fordham & John Robinson
22, Nov, 2014 @6:00 AM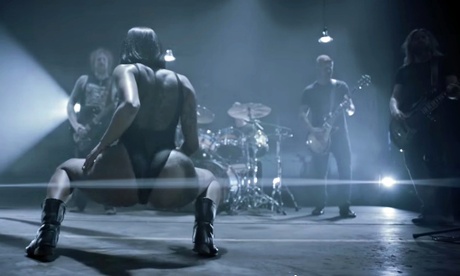 Rock bottom: why Mastodon's misogynistic new video misfires
I thought metal music was edging away from a culture of crass sexism – but then I watched Mastodon's new 'satirical' video

Dom Lawson
30, Sep, 2014 @2:03 PM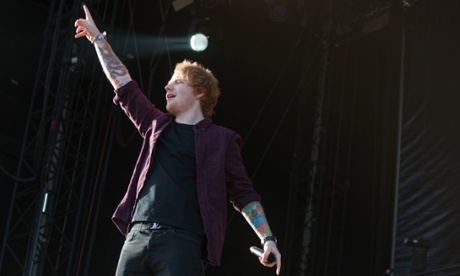 Five albums to try this week: Keaton Henson, Ed Sheeran and more
Keaton Henson's sorrowful instrumentals and Ed Sheeran's latest are among five new albums to consider this week
Tshepo Mokoena
23, Jun, 2014 @9:23 AM

Mastodon: Once More 'Round the Sun – brilliant but familiar metal bluster
One of modern metal's most admired bands return with an album that could edge them closer still to the mainstream, writes Dom Lawson
Dom Lawson
19, Jun, 2014 @8:00 PM

Which band's beer is top of the hops? | Tony Naylor
Tony Naylor: Merch has moved on from T-shirts and posters, bands do beers these days. We line up the offerings from Elbow, Iron Maiden, Status Quo and more
Tony Naylor
24, Feb, 2014 @8:59 AM

Metal in 2014: can Shrapnel pierce through?
Norwich thrash outfit Shrapnel are set to join Polish veterans Behemoth, Bay Area bruisers Machine Head, Mastodon and Metallica in what promises to be a heavy year for the UK
Dom Lawson
31, Dec, 2013 @9:00 AM