Ivy Jo Hunter obituary
Motown songwriter best known for his part in Martha and the Vandellas' worldwide hit Dancing in the Street
Richard Williams
17, Oct, 2022 @3:26 PM
'A legend in her own right': Carolyn Franklin, Aretha's forgotten sister
She was a genius songwriter and singer but could never escape her sibling's shadow – and died at just 43. Family and friends including Martha Reeves and Bettye Lavette celebrate the life of a cruelly overlooked artist
Fraser Morris
07, Jan, 2021 @12:37 PM
'We had been beat down a lot': the story behind 60s protest anthem Dancing in the Street
Martha Reeves discusses the making of and the political impact of a Motown hit that became the unintentional soundtrack to a tumultuous time in America
Jim Farber
01, Jul, 2020 @6:35 AM
Eddie and Brian Holland on their greatest songs: 'Motown feels like it was a miracle'
The legendary songwriters run through their finest compositions – many inspired by their precarious love lives – for the Supremes, the Four Tops and more

Dave Simpson
17, Oct, 2019 @11:57 AM
How we made Dancing in the Street
Martha Reeves: 'Marvin Gaye saw me ogling him and said: "How about we try Martha on this song?" It became the Motown anthem'
Interviews by Dave Simpson
09, Feb, 2016 @7:00 AM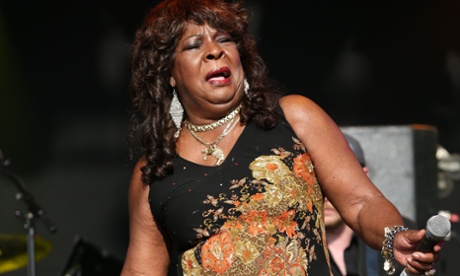 Martha Reeves and the Vandellas review – still hitting a high note
At 73, the Motown star has a classic and timeless appeal, and generates a dangerous amount of energy on stage.
Dave Simpson
13, Jul, 2015 @12:11 PM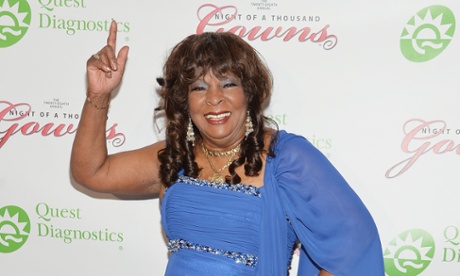 Martha Reeves: 'The only thing that can change things is music'
The Motown legend recalls bringing segregated audiences together – and dismisses much of today's music as 'people talking to toys'
Tim Jonze
16, Apr, 2015 @5:23 PM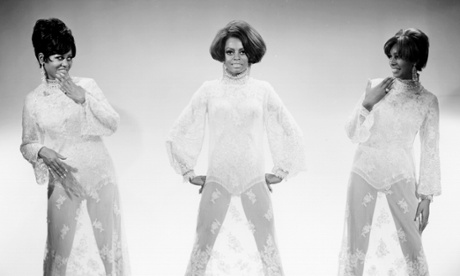 60s girl groups: 10 of the best
Girl groups might have been responsible for the sweetest 60s music, but their lyrics covered everything from teenage pregnancy to frightening dogs, as this playlist shows
Tim Jonze
23, Jul, 2014 @10:42 AM

Martha Reeves – Edinburgh festival 2013 review
Off-piste a cappella and audience participation brought this gig memorably to life, writes Graeme Virtue
Graeme Virtue
08, Aug, 2013 @11:07 AM

Dancing in the Street: who does it best?
Judith Mackrell: Do Mick Jagger and David Bowie win, or are they outclassed by Martha and the Vandellas?
Judith Mackrell
01, Aug, 2013 @12:19 PM

Martha Reeves and the Vandellas – review
Martha Reeves clearly retains a passion and joy for performing, but does not always play to the strengths of her latterday voice, writes Maddy Costa
Maddy Costa
24, Jan, 2012 @7:15 PM

Blog: My lifelong love affair with Motown
Richard Williams: I remember being overwhelmed when I first heard Heat Wave by Martha and the Vandellas surging out of the wireless. My life has been enriched with the sound ever since
Richard Williams
12, Jan, 2009 @12:48 PM