Loudon Wainwright III review – classic songwriter still mischievous and misanthropic at 76
Performing highlights from his 26th album, Wainwright entertains a boisterous Yorkshire crowd with witty yarns and meditations on family
Dave Simpson
08, Sep, 2022 @2:20 PM
'I was promiscuous – that's murder on marriage': Loudon Wainwright III on sex addiction, booze and family feuds
The singer-songwriter fought with his father, fell out with children Rufus and Martha and drove away his first wife before the honeymoon was even over. At 76, has he finally made some kind of peace with the world?
Simon Hattenstone
05, Sep, 2022 @5:00 AM
Martha Wainwright: 'Forget rock excess, life on the road was a juggling act for me'
The Canadian-American singer-songwriter on why she needed to tell a different story in her candid autobiography
Edward Helmore
27, Mar, 2022 @9:00 AM
Rufus and Martha Wainwright: 'When Mum died, we sewed ourselves together again'
The famous musical siblings revisit their fractious childhood relationship and recreate an old photograph
Harriet Gibsone
16, Oct, 2021 @11:00 AM
Readers recommend playlist: songs about climate change
From the prescient lyrics of Jackson Browne to Michael Jackson getting angry about humans destroying the Earth, here are the tunes that made this week's playlist

Sheila Deane
28, Apr, 2016 @11:00 AM
Rufus Wainwright: my family values
The singer-songwriter talks about his relationship with his father, Loudon Wainwright III, having a child with Leonard Cohen's daughter and his marriage to Jörn
Interview by Caroline Rees
22, Apr, 2016 @12:00 PM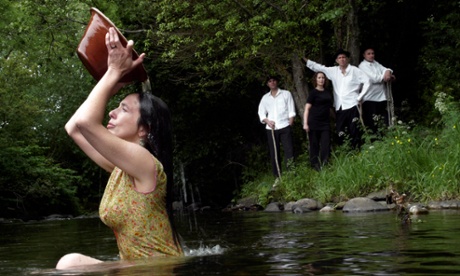 Homegrown talent shines as Wales hosts BBC folk awards
Britain's flourishing folk scene celebrated its new stars as well as honouring the old at the awards, with top honours to 9Bach, Nancy Kerr and Sam Sweeney
Colin Irwin
23, Apr, 2015 @11:40 AM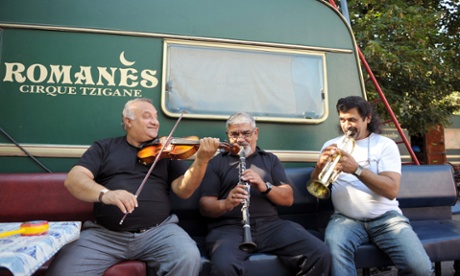 Readers recommend: songs about itinerants, nomads migration | Peter Kimpton
Gypsy to Bedouin, mass movements to travelling singers, blues, folk, or rock on the road, suggest songs springing from or inspired by a life of no fixed abode
Peter Kimpton
09, Apr, 2015 @7:00 PM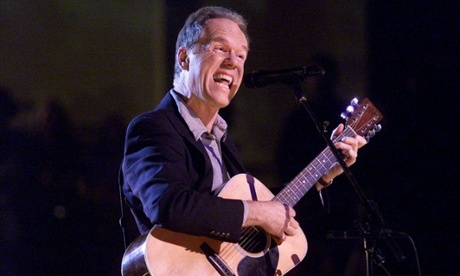 Yusuf Islam and Loudon Wainwright III celebrated at BBC 2 folk awards
Lifetime achievement awards to Islam and Wainwright III announced alongside shortlist for this year's event
Guardian music
27, Mar, 2015 @4:28 PM

My top 10 swimming songs
Sally Goble: From a folksy Frank Turner ballad to an REM classic via a funky oddity by 10CC, here's my pick from the pool of tunes about taking a dip in the drink. What are your favourites?
Sally Goble
23, Aug, 2013 @10:40 AM

Readers recommend: songs about Shakespeare – results
Whether it's pop songs about Romeo and Juliet or raps about the Prince of Tyre, here's the best of last week's thread – as picked by RR regular barbryn
Barney Jeffries
14, Feb, 2013 @2:00 PM
Loudon Wainwright III: Older Than My Old Man Now – review
From Woody Guthrie-style blues to a duet about sex with Dame Edna Everage – it can only be a new Loudon Wainwright III album, writes Robin Denselow
Robin Denselow
19, Apr, 2012 @9:44 PM