The Fanatic review – John Travolta plumbs the depths in grisly stalker flick
Travolta plays an isolated obsessive who tracks down his movie hero in this nasty drama, directed by former Limp Bizkit frontman Fred Durst
Leslie Felperin
11, Jun, 2020 @6:00 AM
Your guide to the albums that deserve a 20th-anniversary celebration
This year 'classic' records such as Kid A and Voodoo turn 20, but it's the forgotten gems that say more about where music's at now
Leonie Cooper
03, Jan, 2020 @1:00 PM
Keep rollin': a look at Fred Durst's directorial 'masterpieces'
As the Limp Bizkit man releases his latest movie, it's time to reflect on this auteur's eclectic output
Joel Golby
27, Aug, 2019 @8:00 AM
The Fanatic: John Travolta and Fred Durst made a horror movie together
In one of the strangest trailers of the year, the Oscar-nominated star of Pulp Fiction turns into a celebrity stalker for director Fred Durst
Stuart Heritage
26, Jul, 2019 @5:30 AM
The greatest pop music dance crazes – ranked!
It's 40 years since we first spelled out YMCA to the Village People's disco hit – here are 15 of the best finger-pointing, hip-wiggling hits
Laura Snapes
04, Jan, 2019 @8:00 AM
The best pop and rock gigs of Christmas 2016 – from Madness to the Chemical Brothers
The Nutty Boys and the oldest ravers in town pull out all the stops for a seasonal smackdown
Michael Hann
14, Nov, 2016 @1:30 PM
Limp Bizkit fans turn up to fake gig at Ohio petrol station
Fans ignored the band's protests that the gig was not real – and that the prank gig was dated 2017 – and swarmed a Sunoco station in Dayton
Guardian music
21, Apr, 2016 @9:09 AM
Readers suggest the 10 best stage invasions
Last week we brought you our 10 best stage invasions. Here, we present your thoughts on the gatecrashers who should have made the list
Linsey McFadden
25, Feb, 2016 @1:33 PM
Ukraine to Limp Bizkit's Fred Durst: Keep rollin' on – you're banned
Ukrainian security services have reportedly imposed a five-year ban on the nu-metal singer
Guardian music
22, Dec, 2015 @7:31 AM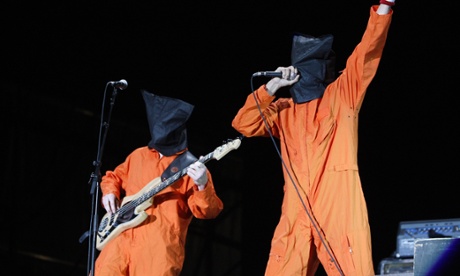 Rage Against the Machine bassist: I apologise for Limp Bizkit
'I feel really bad that we inspired such bullshit,' says Tim Commerford, who seems unaware of the fact the nu-metal band are still operating
Guardian music
30, Sep, 2015 @7:32 AM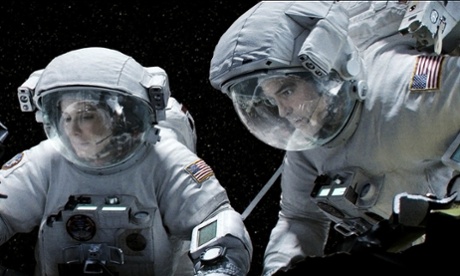 Settling a score: movie soundtracks that should be removed
The producers of Gravity have released a version with no music at all. It could help. Which films do you think need better soundscapes, asks Stuart Heritage

Stuart Heritage
12, Nov, 2014 @3:34 PM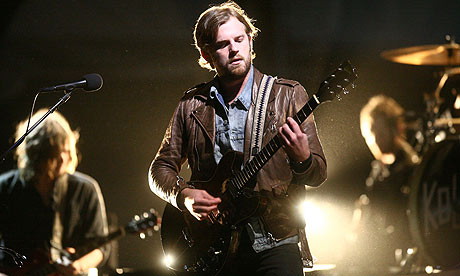 Can bands be trusted to name their own albums?
Kings of Leon are to release Mechanical Bull. It's a terrible title, but terrible titles are part of rock's rich tapestry
Jeremy Allen
19, Jun, 2013 @1:50 PM