From The Doors to Behind the Candelabra: which classic biopic is best?
With the long-awaited Bohemian Rhapsody finally released, here are the best music biopics rated on dodgy plots, bad wigs and nightmarish production
Joel Golby
26, Oct, 2018 @7:00 AM
Desert Island Discs: 75 defining moments from 75 years of castaways
The show's first guest was marooned three quarters of a century ago this month. Here are the moments that made Desert Island Discs a radio classic

Stephen Moss
06, Jan, 2017 @3:56 PM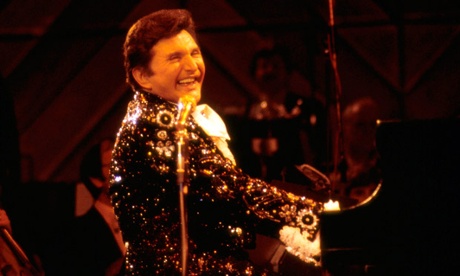 Liberace to tour world as hologram
'You'll feel the warmth from his heart, the sparkle of his eye and the pure lightning from his fingertips,' explains chairman of the Liberace Foundation
Sean Michaels
19, Dec, 2014 @7:42 AM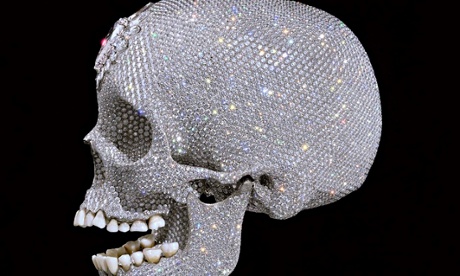 Readers recommend: songs about precious stones | Peter Kimpton
Diamonds to pearls, rubies to emeralds, dig or dive deep for sparkling and inspired suggestions – you will find some gems, says Peter Kimpton

Peter Kimpton
14, Aug, 2014 @9:00 PM

Guy Lodge's DVDs and downloads
Liberace's glitter is only slightly dimmed by DVD, while Mubi's curatorial brand of streaming is a treat for cinephiles, says Guy Lodge
Guy Lodge
12, Oct, 2013 @11:04 PM

Michael Douglas wins best actor Emmy for Behind the Candelabra
Star of Liberace biopic competes for TV award after film rejected for Hollywood funding, and thanks estranged wife Catherine Zeta Jones
Ben Child
23, Sep, 2013 @7:33 AM

Liberace's mansion is on the market – and it's going cheap
Paula Cocozza: The once-flamboyant interiors of the musician's former Las Vegas home are now faded and empty – but the gilded taps remain, so let's remember it as it once was
Paula Cocozza
27, Jun, 2013 @1:16 PM

Mr and Mr Smith: After Earth tops UK box office
Charles Gant: It's top of the UK box office in spite of lacklustre figures, while Behind the Candelabra and Made of Stone sneak up the list
Charles Gant
12, Jun, 2013 @11:09 AM
Liberace, the Daily Mirror and a libel trial fiasco...
Memories of the case lead to a bizarre anecdote
Roy Greenslade
12, Jun, 2013 @9:29 AM

Why are gay characters at the top of Hollywood's kill list?
James Rawson: There are more LGBT characters in mainstream films than ever before, but it might be nice if they were allowed to live
James Rawson
11, Jun, 2013 @11:07 AM

Behind the Candelabra – review
A brilliant performance by Michael Douglas illuminates an affectionate and funny portrait of the flamboyant entertainer Liberace, writes Philip French
Philip French
08, Jun, 2013 @11:07 PM

Liberace: the 10 things you need to know
Michael Cragg: Off to see Behind the Candelabra this weekend? Get up to speed with our Liberace primer
Michael Cragg
07, Jun, 2013 @11:27 AM