Love Island's Chris and Kem: 'I mean … we're not necessarily rappers, are we?'
Chris Hughes and Kem Cetinay's bromance was the most popular relationship in ITV's smash-hit reality show. They went on to have a grime hit and beef with Lethal Bizzle. How will they cash in on this talent next year?

Tim Jonze
19, Dec, 2017 @4:37 PM
Wireless review – global rap stars give London weekender a clear message
With a lineup that offered an up-to-the-minute survey of the transatlantic rap and grime scene, this contrary festival may have finally found a USP to hang on to
Hannah J Davies
10, Jul, 2017 @1:24 PM
Celebrating Channel U's Darren Platt: unsung hero of the UK grime scene
Channel U's founder died this week, but the legacy of his pioneering station lives on. It forged a place for a genre that began its life ignored by the mainstream
Kieran Yates
15, Jul, 2016 @3:06 PM
What's your fantasy festival?
We asked some old festival hands what would be in their field of dreams. This is what they said…
Sam Richards
13, Mar, 2016 @7:00 AM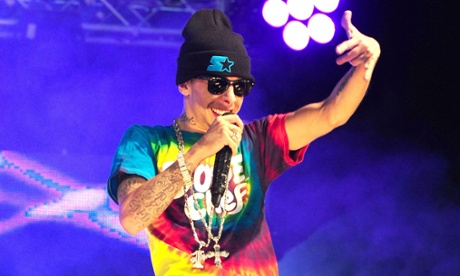 Rapper Dappy backs Norman Lamb's bid for leadership of Lib Dems
Former care minister, standing against Tim Farron for party leadership, wins unlikely endorsement of former N-Dubz singer, who is managed by Lamb's son
Frances Perraudin
14, May, 2015 @3:59 PM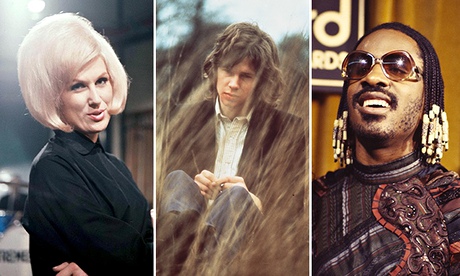 Blub classics: the songs musicians play to get them through a broken heart
Which songs do musicians play to ease the pain of heartbreak? Mark Ronson, Shamir, East India Youth, Tinashé and a host of others on how they navigated the post-breakup blues
Paul Lester
30, Apr, 2015 @5:34 PM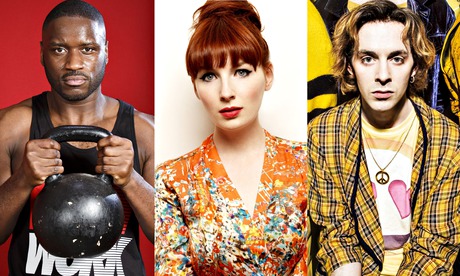 Lethal Bizzle, Alice Levine and Peace's Harrison Koisser on the biggest tracks of 2014
This year's chart behemoths dissected by our expert pop panel
The Guide
20, Dec, 2014 @6:00 AM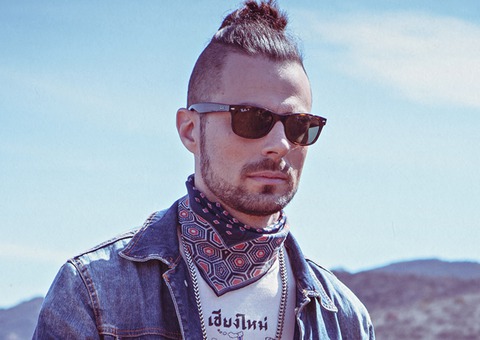 Lost Midas's Off The Course, this week's best new track
'Soothing but also unsettling, like sharing a warm bath with a box jellyfish'
Gwilym Mumford
19, Sep, 2014 @4:10 PM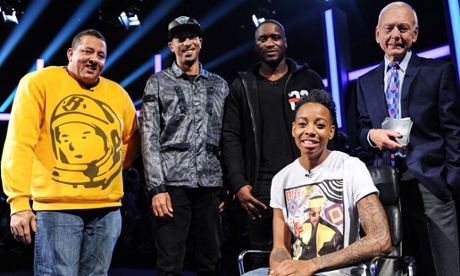 Mastermind: where John Humphrys meets Lethal Bizzle
Behind the scenes on the venerable quiz show as it prepares for a hip hop special
Peter Robinson
19, Sep, 2014 @3:13 PM

Lethal Bizzle: Super Ferrari animal
What happens when a grime kingpin flexes his muscles? The MC explains how he started the RariWorkOut fitness craze
Ian McQuaid
15, Aug, 2014 @1:00 PM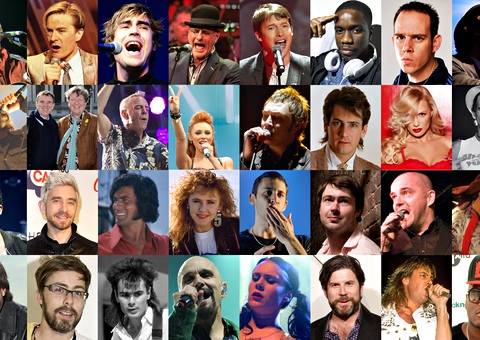 Every 2014 World Cup national anthem reviewed by a pop star!
They've had 25 No1 singles (more than Elvis) and 19 No1 albums (more than The Beatles), had their first hit in 1967 and their latest this year … they're the Guardian's World Cup national anthem review panel!
Simon Burnton
09, Jun, 2014 @11:03 AM

From John Lennon to Michael Jackson: rock stars on their dead heroes
Ian Gittins: With the 20th anniversary of Kurt Cobain's death this weekend, Ozzy Osbourne, Blondie, Katy B and others talk about when they heard their musical hero had died
Ian Gittins
03, Apr, 2014 @4:47 PM