Fight for your right to yeehaw: Lil Nas X and country's race problem
With Old Town Road at No 1 in the UK, a new wave of music stars are redefining what it is to be a cowboy
Owen Myers
27, Apr, 2019 @5:59 AM
Cash-in or creative rebirth: why are MGMT and Kelela remixing their albums?
The average remix is just a marketing tool – a way to get money for old rope. But in the right hands and with the best intentions, it can be sublime
Stevie Chick
19, Oct, 2018 @12:00 PM
Liam Gallagher, Skepta and the xx to headline Manchester's Parklife festival
Big-name pop, rap and R&B stars flock to Heaton Park weekender, with Lorde, NERD and J Hus also joining the bill
Laura Snapes
31, Jan, 2018 @9:18 AM
The best albums of 2017, No 9: Kelela – Take Me Apart
Alternative R&B found its emotional side in this striking study of a breakup, from separation to reconciliation to renunciation
Paul MacInnes
12, Dec, 2017 @6:00 AM
The best albums of 2017: the full list
St Vincent tops our countdown of this year's most outstanding sounds, from complex rap to moody rock, alt-R&B, inventive grime and more
Kelela: 'I know deep down I'm a star'
The R&B singer talks about epiphanies, privilege and eliminating old friends
Nosheen Iqbal
28, Oct, 2017 @9:00 AM
Kelela: Take Me Apart review – sultry, shape-shifting R&B
The LA-based singer fuses old-school vocals with cutting-edge music on her alluring debut
Kitty Empire
08, Oct, 2017 @8:00 AM
Kelela: Take Me Apart review – future-facing glitchy R&B with traction
Rachel Aroesti
05, Oct, 2017 @9:00 PM
Why I love… Kelela
Her voice has a uniquely intimate quality. Everything sounds like she's telling it to you in confidence
Bim Adewunmi
02, Apr, 2016 @5:00 AM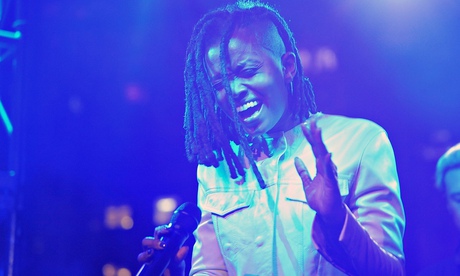 Kelela review – 'If you ain't shaking your ass, I don't know what you're doing'
Using minimal effects, Kelela transforms a midweek gig into a sweaty club night, perfectly showcasing her off-kilter R&B
Tshepo Mokoena
28, May, 2015 @1:45 PM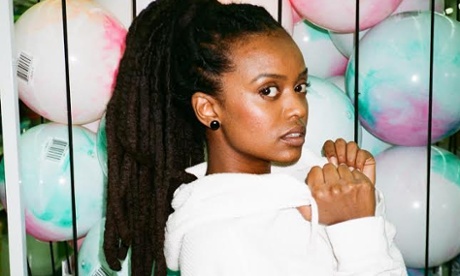 Kelela review – a backstreet autopsy on pop
Deliberately distorted, desecrated R&B is not always exciting in Kelela's hands – but is still morbidly fascinating, writes Mark Beaumont
Mark Beaumont
05, Nov, 2014 @2:21 PM
Music Weekly podcast: the Manics, Kelela – plus should Glastonbury show the World Cup?
It's a bumper Singles Club, with tracks from Manic Street Preachers, Kelela, Raul Midón and Years and Years
Presented by Alexis Petridis and Kieran Yates
01, May, 2014 @3:13 PM