Brody Dalle testifies that Josh Homme head-butted her so hard she 'saw stars'
Dalle gave her testimony against the Queens of the Stone Age frontman on the first day of a trial over their competing domestic violence restraining orders
Laura Snapes
25, Jan, 2022 @12:43 PM
Restraining order filed against Queens of the Stone Age frontman Josh Homme
Homme's lawyer describes claims made by ex-wife Brody Dalle on behalf of their children as 'spurious'
Ben Beaumont-Thomas
10, Sep, 2021 @9:09 AM
From Rita Ora to Roseanne: celebrity apologies, rated!
More and more famous people are issuing public apologies for things they've done, said or tweeted. But what is the best way to say sorry?
Joel Golby
03, Jul, 2018 @8:00 AM
Josh Homme apologises after kicking female photographer
The Queens of the Stone Age frontman said 'I don't have any excuse or reason to justify what I did' after photographer Chelsea Lauren was left with a bruised eyebrow
Ben Beaumont-Thomas
11, Dec, 2017 @9:59 AM
Iggy Pop: Post Pop Depression review – Josh Homme-produced departure from raw power
Iggy shuns hard rock in favour of delicate chanson on what the singer says is his final album
Kitty Empire
20, Mar, 2016 @9:00 AM
Josh Homme on Iggy Pop: 'Lemmy is gone. Bowie is gone. He's the last of the one-and-onlys'
At 68, the punk icon has recorded a new album with the Queens Of The Stone Age frontman. In a frank conversation, the pair discuss sex, death and David Bowie
Kevin EG Perry
05, Mar, 2016 @9:00 AM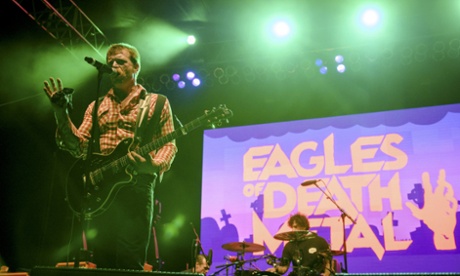 Eagles of Death Metal launch cover pledge to raise funds for Paris victims
'We are calling upon our friends to donate their time, talent and good will in a show of solidarity to help the victims of these atrocious acts in Paris' writes Josh Homme
Guardian music
01, Dec, 2015 @8:57 AM
Readers Recommend: songs about obstacles | Peter Kimpton
Rivers to roadblocks, brick walls to tall orders, whether literal, metaphorical, psychological or cultural, raise up songs about barriers for this week's playlist, says Peter Kimpton

Peter Kimpton
10, Sep, 2015 @7:00 PM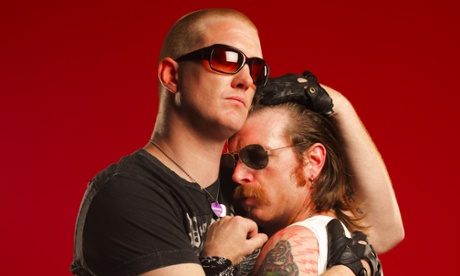 Can Eagles of Death Metal's cock rock survive in 2015?
The band's latest album, Zipper Down, has artwork of a busty girl with her hand down her trousers: it's ironic, but in the era of Clit Rock, She Shreds and fourth-wave feminism, it's just a bit limp

Deborah Coughlin
11, Aug, 2015 @11:13 AM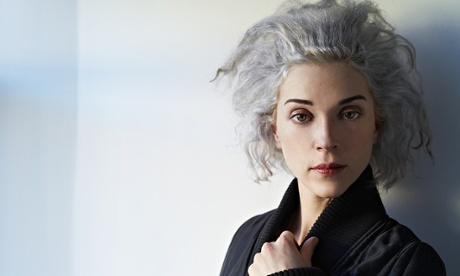 Best of Beats 1: how to take a bite out of Apple Music
Eclectic dance music from Julie Adenuga, hip-hop from veteran presenter Ebro Darden and 80s American punk from Josh Homme – a roundup of the best shows on Apple Music
Raj Bains
31, Jul, 2015 @4:34 PM

Leeds festival review – guitar bands triumph at youthful rite of passage
Genuinely big names are in short supply, but Queens of the Stone Age, Blink-182 and Paramore provide plenty of thrills and singalongs, writes Dave Simpson
Dave Simpson
24, Aug, 2014 @10:16 PM

Joshua Homme review – a classy night at the hard rock cabaret
Queens of the Stone Age frontman handles the hecklers with good humour in this one-off acoustic show, writes Mark Beaumont
Mark Beaumont
17, Jun, 2014 @11:36 AM