Echo in the Canyon review – hopelessly lazy LA rock doc
Brian Wilson, Beck and Eric Clapton are among the star contributors, but the story of Laurel Canyon's folk-rock scene remains a mystery – and where's Joni?
Ben Beaumont-Thomas
05, Jun, 2020 @9:15 AM
Jackson Browne tests positive for coronavirus
The 71-year-old songwriter said he was recuperating at home: 'I feel lucky that I'm not really badly affected'
Laura Snapes
25, Mar, 2020 @10:07 AM
Obvious answer to pope's ring problem | Brief letters
Brief letters: Emily Maitlis | The pope | Accent softening | Breakup songs | Empire biscuits
Letters
28, Mar, 2019 @6:10 PM
The Guardian's duty to inspire, amuse and anger | Brief letters
Brief letters: The Guardian | Toilets | Breakup songs | Wolverhampton | Codeword
Letters
17, Mar, 2019 @6:37 PM
Readers recommend playlist: songs about climate change
From the prescient lyrics of Jackson Browne to Michael Jackson getting angry about humans destroying the Earth, here are the tunes that made this week's playlist

Sheila Deane
28, Apr, 2016 @11:00 AM
Byron Bay Bluesfest review – mixed bag lineup brings mixed bag crowd to waterlogged but glorious weekend
The usual masters of blues and roots came out for Bluesfest – but with a few buzz names to attract a younger crowd, the energy didn't always mesh
Samuel J. Fell
01, Apr, 2016 @12:45 AM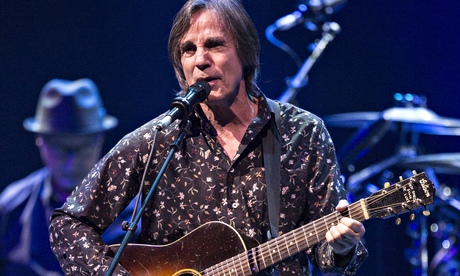 Jackson Browne review – mellow politics from a reticent hero
A three-hour set showed the singer on thoughtful form, as he showcased his new album amid constant requests for favourites, writes Betty Clarke
Betty Clarke
26, Nov, 2014 @12:12 PM
Classic album covers in Google Street View – in pictures
From Pink Floyd to PJ Harvey, our Street View specialist Halley Docherty shows us the world's cities through the lens of famous album covers
Halley Docherty
07, Apr, 2014 @10:58 AM
The 10 best legal wrangles in pop – in pictures
Claim and counterclaims in the high court of rock'n'roll involving Jennifer Nelson, Neil Young and Morrissey among others
Dorian Lynskey
10, Aug, 2013 @3:30 PM
What happens when boy bands grow up?
Take That are bigger than ever, inspiring a wave of comeback tours from the likes of New Kids on the Block, Blue and East 17. Craig McLean talks to former teen idols about six packs, fandom and Eurovision – and discovers why Busted will never reform
Craig McLean
23, Jul, 2011 @11:05 PM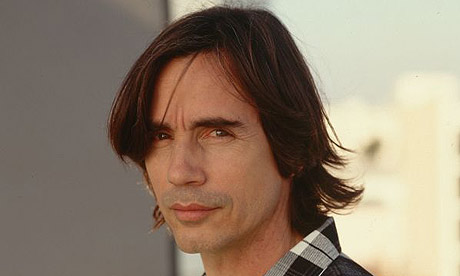 Jackson Browne with David Lindley at Glastonbury 2010 | Review
Who: Jackson Browne with David Lindley
Paul MacInnes
28, Jun, 2010 @12:20 AM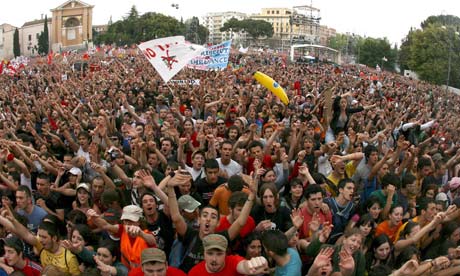 Readers recommend songs about concerts: the results
Live performance is claimed to be the future of the music industry, so it's only appropriate we commemorate its grand history with this crowd-sourced playlist
Paul MacInnes
27, May, 2010 @10:30 PM