'I'm a roads scholar!' Marty Stuart's five decades at the country university
Since joining his first band aged 12, Stuart has played with the likes of Johnny Cash and the Byrds and is now building a country music museum. He explains the roots of his lifelong passion
Garth Cartwright
23, Aug, 2022 @7:01 AM
Lost footage of Rolling Stones at notorious Altamont festival uncovered
Carlos Santana, Jefferson Airplane, the Flying Burrito Brothers and Crosby, Stills, Nash & Young also appear in 26 minutes of home video at event that marked end of hippy dream
Ben Beaumont-Thomas
10, Jan, 2022 @11:22 AM
Tyler Childers: 'In country music, nobody is thinking about how to move people'
With John Prine and Willie Nelson among his fans and awards to his name, the Kentucky songwriter is a rising star of country – but he's dismayed by its fixation on beer and pickup trucks

Rebecca Bengal
01, Aug, 2019 @3:00 PM
Emmylou Harris on her greatest hits: 'I was arrogant enough to think I could survive a flop'
The singer-songwriter talks us through her career, including duetting with Gram Parsons, discovering Gillian Welch – and wondering why today's country music doesn't speak to her
Marissa R Moss
22, Nov, 2018 @12:24 PM
Heart of gold: Neil Young's online archives are a revolution in fandom
The ornery singer-songwriter's new online venture soups up the CD boxset with digital user-friendliness – and points the way to a new kind of music obsession
Michael Hann
04, Jun, 2018 @9:00 AM
What, no Whitney? The biggest Rock & Roll Hall of Fame snubs ever – ranked!
The Rock & Roll Hall of Fame recognises the world's greatest popular music stars – except for the ones it doesn't, from Kate Bush to Kraftwerk
Alexis Petridis
19, Apr, 2018 @11:00 AM
Emmylou Harris: 'There are things I don't think we'll ever know the answers to'
The musician, 70, on rethinking her career, laughing with Dolly Parton and shopping with Neil Young
James McMahon
10, Mar, 2018 @2:00 PM
Musician Jim Lauderdale: 'Downs have helped me just as much as good things'
Americana legend discusses his new album, made with songs pulled from a trick bag he wrote previously with a range of respected songwriters but never released

Mark Guarino
17, Nov, 2016 @7:20 PM
From Top of the Pops to AC/DC – do you know this week in music history?
It's our weekly test of the byways of pop – and today is a test of your knowledge on angry Swiss crowds, Carole King and the best 'gay albums' ever
Aletha Adu and Michael Hann
29, Jul, 2016 @6:00 AM
'There's a hunger for the next frontier': the new cosmic Americana
Five decades since Gram Parsons pioneered an alternative strand of experimental Americana, the genre is thriving with a new generation of artists such as Steve Gunn and William Tyler inspired by its loose spirit
Laura Snapes
28, Jul, 2016 @2:50 PM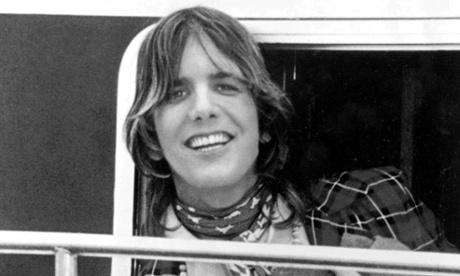 Gram Parsons – 10 of the best
The country rock pioneer reshaped the Byrds, redirected the Stones and pursued his own, often glorious vision of 'cosmic American music'
Michael Hann
29, Jul, 2015 @10:00 AM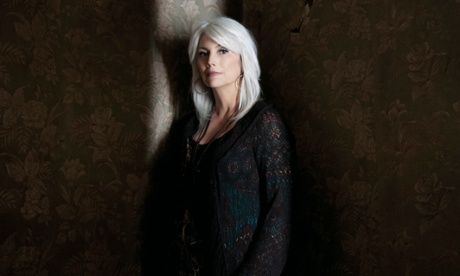 Emmylou Harris: I really don't listen to new country music anymore
The country legend on the legacy of Gram Parsons, musical labels and why it took her nearly four decades to make records with her pal Rodney Crowell
Martin Farrer
11, May, 2015 @7:19 AM