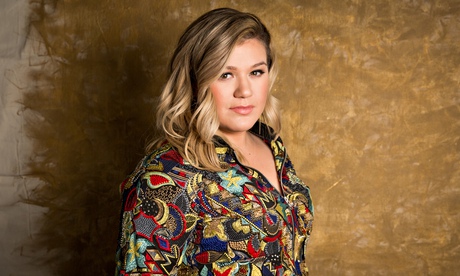 Kelly Clarkson: 'I've had to cry in record label offices to get my singles released'
The big-voiced American Idol winner talks about determination to succeed, nasty newspapers, Grammy night with Ed Sheeran, and Jane Austen in Texas
Caroline Sullivan
04, Mar, 2015 @11:26 AM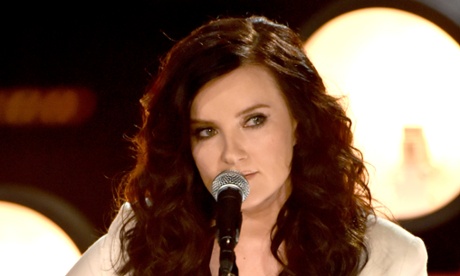 Does LA understand the beating heart of country better than Nashville?
The awards at the Grammys went to worthy recipients – and ignored boorish bro-country. Are the genre's traditional values more prized away from its home?
Grady Smith
13, Feb, 2015 @4:27 PM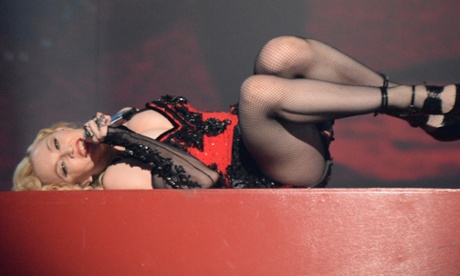 Bare-arsed, bold, glorious Madonna – light years away from acting her age
The age-shaming of Madge is relentless and constant, like some kind of sport. Why should anyone be told to act their age when it comes to getting dressed?
Myf Warhurst
12, Feb, 2015 @1:10 AM
Kanye West says upstaging Beck was 'a joke – like the Grammys themselves'
Rapper says his Grammys interruption of Beck was misconstrued and that he'd like to make music with Taylor Swift, whom he interrupted in 2009
Jessica Glenza
11, Feb, 2015 @10:26 PM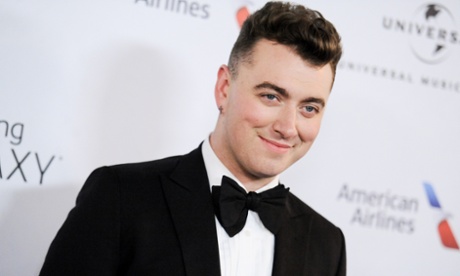 Sam Smith's Grammys triumph leaves controversy elsewhere
Best album award for Beck rather than Beyoncé provokes Kayne West invasion, but Briton's success was a foregone conclusion
Alexis Petridis
09, Feb, 2015 @8:14 PM
Grammy performances put #blacklivesmatter centre stage
Artists from Beyoncé to Pharrell Williams to Prince referenced the protest movement spawned by police killings of black men at the awards ceremony

Nicky Woolf in New York
09, Feb, 2015 @4:51 PM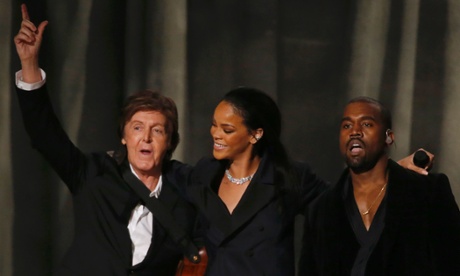 Grammys 2015: how celebrities reacted on social media
Joy, disbelief and gushing admiration from celebrities on Grammys' night
Tshepo Mokoena
09, Feb, 2015 @1:04 PM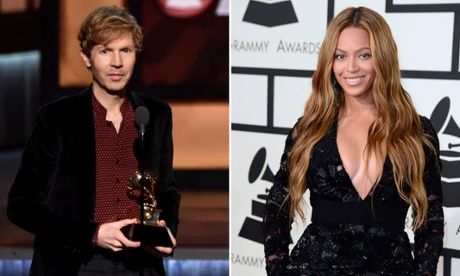 Beck v Beyoncé: who should have won the Grammy for best album?
The Grammys crowned Beck's Morning Phase the year's best album, while Kanye West proclaimed Beyoncé's self-titled release a 'monumental feat'. Whose record is better? A scientific study
Harriet Gibsone
09, Feb, 2015 @12:45 PM
Sam Smith: what you need to know about the king of the Grammys
Sam Smith took home four of the big awards last night. In case you're still wondering who he is, here's a quick guide
Michael Hann
09, Feb, 2015 @8:13 AM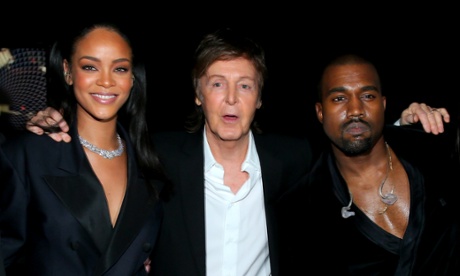 Grammy awards 2015: 10 things we learned
Sam Smith is the new Adele, Kanye West still rushes the stage, and Taylor Swift is seemingly mates with everybody. Here are the lessons from the 2015 Grammys
Alex Needham
09, Feb, 2015 @7:34 AM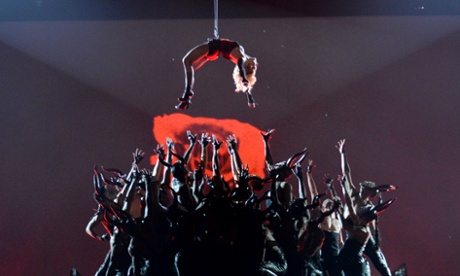 Grammys 2015 – watch the pick of the night's performances, with Kanye, Pharrell and Sia
Have a look at the most memorable live performances from the 57th Grammys in Los Angeles
Michael Hann
09, Feb, 2015 @7:23 AM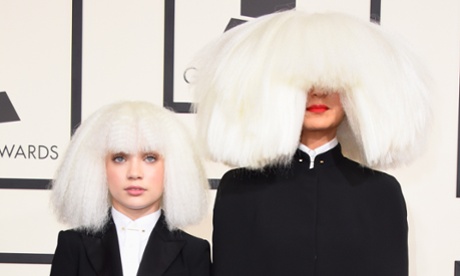 Australians Sia, Iggy Azalea and Keith Urban leave Grammys empty-handed
There were several Australians nominated for golden gramophones, but none were lucky enough to take one home on music's biggest award night
Monica Tan
09, Feb, 2015 @6:34 AM