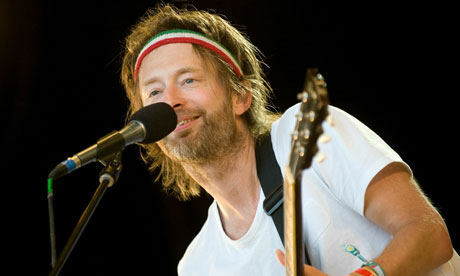 Glastonbury | Pop review
tUnE-yArDs steal the show at Glastonbury, writes Hermione Hoby
Hermione Hoby
09, Jul, 2010 @11:40 AM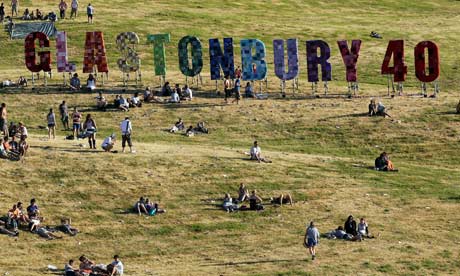 Sleeve Notes: Glastonbury festival special!
From interactive maps to live tweets, we we covered the best festival in Pilton (and, quite possibly, the solar system)
Tim Jonze
02, Jul, 2010 @10:37 AM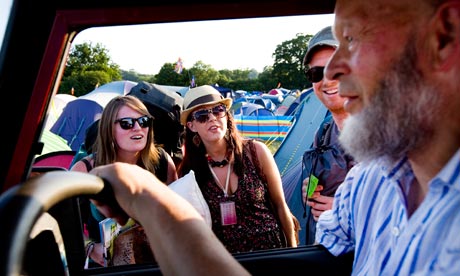 Glastonbury 2010: We want your pictures!
Whether you were belting out the hits on karaoke, raving it up at Bloc 9 or simply taking in the peace of the Green Fields, we want your pictures from Glastonbury 2010
guardian.co.uk/music
29, Jun, 2010 @12:15 PM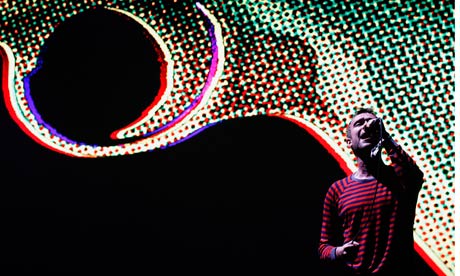 In praise of … Damon Albarn | Editorial
Editorial: To see Damon Albarn with his band Gorillaz onstage at Glastonbury was to be reminded of the heyday of Bowie
Editorial
29, Jun, 2010 @12:05 AM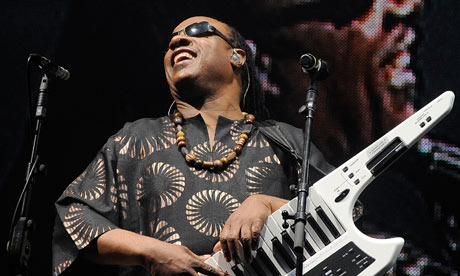 Glastonbury festival final day | Pop review
Pilton, Somerset
Wonder, MGMT and Orbital give Glastonbury a rousing send-off, writes Dorian Lynskey
Dorian Lynskey
28, Jun, 2010 @8:30 PM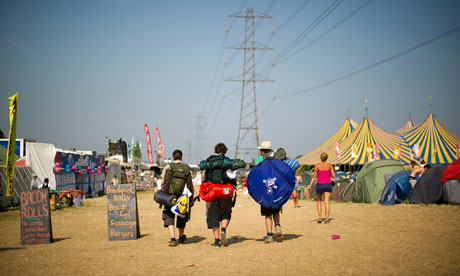 Glastonbury 2010: How was it for you?
Alex Needham: Let us know what went astonishingly right or horribly wrong this weekend, or even send us a short review. Was it the best Glastonbury ever?
Alex Needham
28, Jun, 2010 @10:30 AM
LCD Soundsystem at Glastonbury 2010
Review: Deflated after England's World Cup defeat, the crowd got high on LCD
Tim Jonze
28, Jun, 2010 @9:07 AM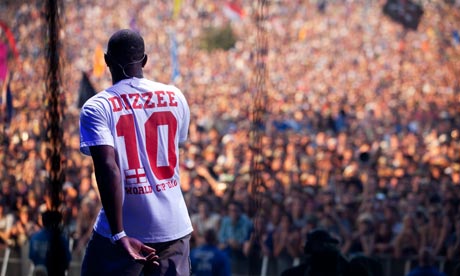 Glastonbury 2010: How Dizzee and the performers psyched up
Whether you're busking in the Green Fields or headlining the Pyramid Stage, there's no place like Glastonbury for a performer. Laura Barton went backstage with Dizzee Rascal, Shakira and others to see how they prepare for the gig of their lives
Laura Barton
28, Jun, 2010 @7:59 AM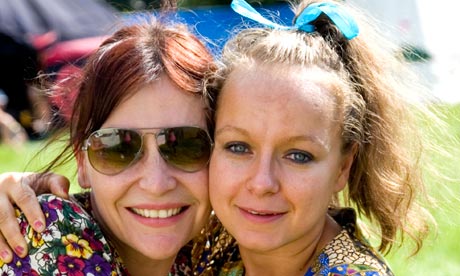 Glastonbury 2010: Meet the celebrities
The festival's VIP area may be a glorified car park, but it is here that you will find such stars as Kate Moss and, er, Pixie Geldof
Hadley Freeman
28, Jun, 2010 @7:00 AM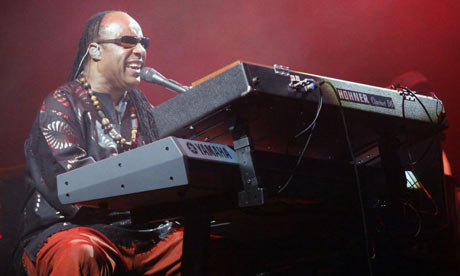 Stevie Wonder at Glastonbury 2010 | Review
A Glastonbury headline set featuring so many classics could never go wrong in the hands of this remarkable musician
Rosie Swash
28, Jun, 2010 @12:37 AM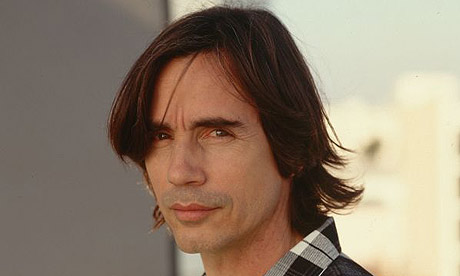 Jackson Browne with David Lindley at Glastonbury 2010 | Review
Who: Jackson Browne with David Lindley
Paul MacInnes
28, Jun, 2010 @12:20 AM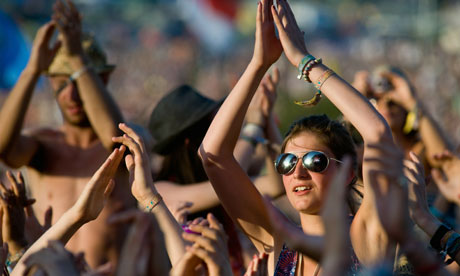 Glastonbury festival | Review
Pilton, Somerset
Buoyed up by unusually sunny weather, the festival celebrated its 40th birthday with great pop, glitz – and baffled UFO spotters, writes Dorian Lynskey
Dorian Lynskey
28, Jun, 2010 @12:15 AM