Lacking Seoul? Why South Korea's thriving capital is having an identity crisis
From the confusing new slogan I.Seoul.U to the viral sensation of Gangnam Style – an inside joke about the city's success that was lost on most foreign viewers – Seoul is a city struggling to define its brand. But why?
Colin Marshall in Seoul
18, Jul, 2017 @6:15 AM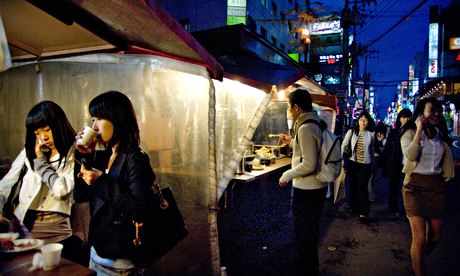 Gangnam-styled: street traders face eviction in K-pop themed facelift
Mayor of Seoul's Gangnam district made famous by hit song is forcing out street sellers in effort to create 'global luxury district'
Steven Borowiec in Seoul
11, Apr, 2014 @9:06 AM
The Fox song creators celebrate 100 million YouTube hits with a sleep
Norwegian comedians behind Ylvis's The Fox say it was meant to be a skit – not the new Gangnam Style
Tim Jonze
11, Oct, 2013 @4:19 PM
Israeli soldiers dance to Gangnam Style at Palestinian wedding - video
Israeli soldiers dance riotously to Gangnam Style at a Palestinian wedding – to the dismay of military bosses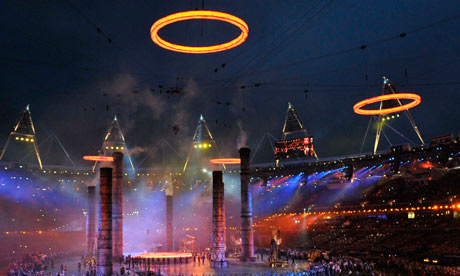 Britain's soft power is greater than Gangnam Style – so appreciate it | Dorian Lynskey
Dorian Lynskey: While Asian nations pour cash into promoting culture, the UK is slashing budgets. We shouldn't take our position for granted
Dorian Lynskey
19, Jun, 2013 @10:14 AM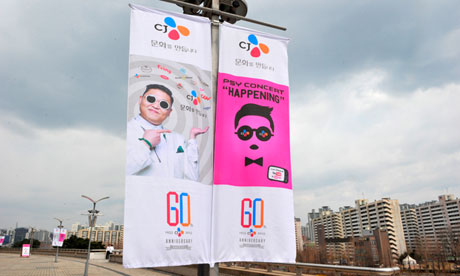 Psy's Gentleman reviewed: 'a fairly standard-issue pop-dance single'
Lacking Gangnam Style's parody of the super-rich (no, really), Gentleman's success depends on what is yet to be revealed
Alexis Petridis
12, Apr, 2013 @1:32 PM
Can Psy's Gentleman replicate the success of Gangnam Style?
Pop history is littered with novelty hit follow-ups spurned by the world. Will Gentleman help Psy buck the trend?
Peter Robinson
12, Apr, 2013 @11:17 AM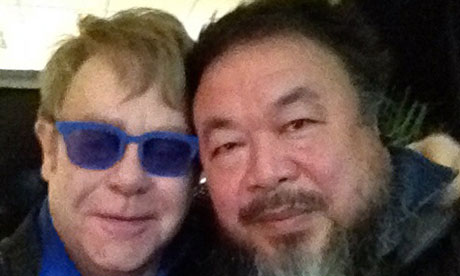 Ai Weiwei to release heavy metal album
Chinese artist has written nine rock-tinged tracks for music debut hot on the heels of Gangnam-style video
Tania Branigan in Beijing
11, Mar, 2013 @10:22 AM
Comrade Style: South Koreans' Gangnam protest against North's nuclear test - video
More than 6,000 South Koreans protest in Seoul on Friday against the recent nuclear test carried out by North Korea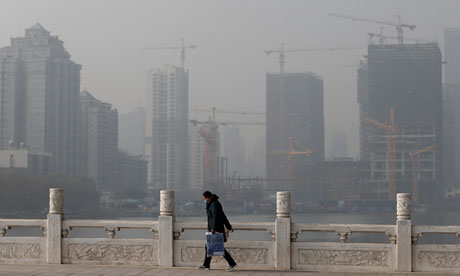 Chinese workers dance Gangnam Style to protest over unpaid wages
Construction workers from Wuhan say dance was the only way to draw attention to problems
Tania Branigan in Beijing
23, Jan, 2013 @4:09 PM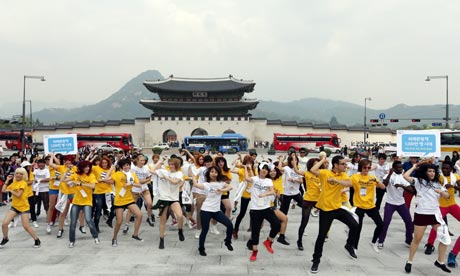 Seoul searching: on the trail of the K-pop phenomenon
The K-pop phenomenon, spearheaded by that song, has put South Korea's capital in the spotlight. Jennifer Cox visits Gangnam to find out what all the fuss is about
Jennifer Cox
28, Dec, 2012 @10:45 PM
2012: The year in viral videos
Some of the most popular videos of the year, including Nick Clegg's musical apology; Prince Charles's weatherman audition; and Felix Baumgartner's jump into history
Richard Sprenger
28, Dec, 2012 @10:00 AM