Friendly Fires: Inflorescent review – deliciously cheesy 80s disco vibes
Harking back to the era of funkily optimistic pop may not speak to our times, but FF's first album in eight years is truly joyous
Rachel Aroesti
16, Aug, 2019 @8:00 AM
Moves like dadda: why embarrassing dancing is a pop staple
From Thom Yorke to Bruce Springsteen and most recently Friendly Fires, the dad dance makes an everyman out of pop stars
Stuart Heritage
08, Jun, 2018 @11:56 AM
This week's tracks reviewed: Calvin Harris, Friendly Fires and Bon Jovi
The dance don teams up with Dua Lipa, while the calypso-indie hip-shakers are back and Jon Bon Jovi gets geopolitical
Graeme Virtue
13, Apr, 2018 @10:00 AM
New band of the week: Shields (No 85)
Slick, soaring electropop with a candy coating designed to give you a sugar high
Paul Lester
08, Jan, 2016 @3:33 PM
Vinyl countdown: our writers' favourite album art
Best Art Vinyl awards has chosen David Gilmour's Rattle That Lock as the best artwork of 2015. To mark the occasion, our writers choose their favourite sleeves
Harriet Gibsone, Michael Hann, Tim Jonze and Tshepo Mokoena
08, Jan, 2016 @8:00 AM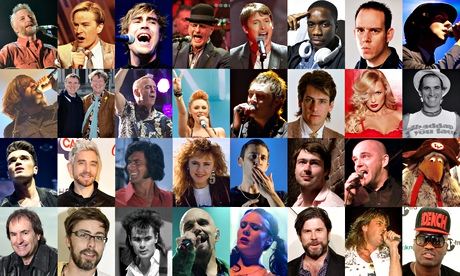 Every 2014 World Cup national anthem reviewed by a pop star!
They've had 25 No1 singles (more than Elvis) and 19 No1 albums (more than The Beatles), had their first hit in 1967 and their latest this year … they're the Guardian's World Cup national anthem review panel!
Simon Burnton
09, Jun, 2014 @11:03 AM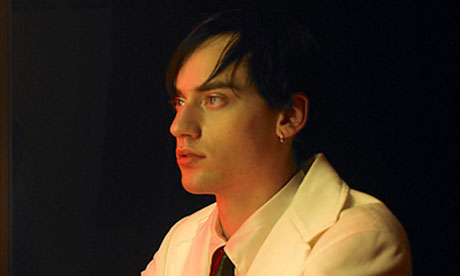 Clubs picks of the week
Death Disco | Collect! – 15 Years Of Artform Records | Durrr Weekender | Mixology | Lost/Kitsuné
Patric Baird, Marc Rowlands, Sam Richards & John Mitchell
24, Nov, 2012 @12:05 AM
New music: Friendly Fires – Why Don't You Answer?
Friendly Fires venture out of St Albans to take on German electronica in this video exclusive
Guardian music
20, Nov, 2012 @3:29 PM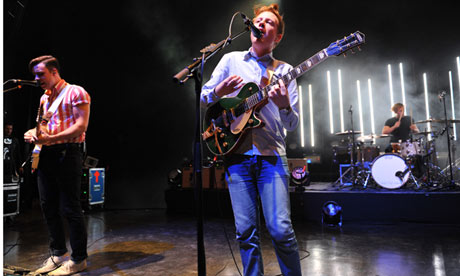 Two Door Cinema Club – review
TDCC's relentless 70-minute rush of taut euphoria, a 'thank you' for their frenetic fans, made for a runaway train of a gig, writes Mark Beaumont
Mark Beaumont
07, Sep, 2012 @5:51 PM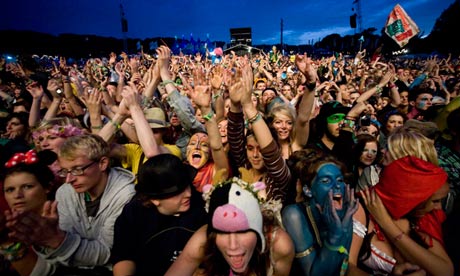 Bestival 2012: the first UK festival to be streamed live on YouTube
New Order, the xx and Azealia Banks are among lineup who will broadcast their sets online
Sean Michaels
03, Sep, 2012 @10:51 AM
Lovebox festival days 1 and 2 - in pictures
Check out the action from the first two days at Lovebox, the east London festival celebrating its 10th year, with performances from Hot Chip and more
The week in music - in pictures
From Lady Gaga and Hot Chip to Alice Cooper and Usher, here are some of this week's musical highlights