Time to take a stand for Venezuela's El Sistema | Marshall Marcus
President Maduro's cancellation of conductor Gustavo Dudamel's tour is a clear bid to weaponise the country's greatest export, its musical education programme
Marshall Marcus
23, Aug, 2017 @2:01 PM
El Sistema: ¿podrá este proyecto de música controversial lograr armonía en Venezuela?
Mientras Venezuela lucha contra una crisis económica paralizante y escasez extrema de alimentos, ¿puede el polémico proyecto social seguir ayudando a quienes más lo necesitan?
Sofia Barbarani en Caracas
28, Nov, 2016 @10:54 AM
El Sistema: can the controversial music project bring harmony to Venezuela?
As Venezuela struggles with a crippling financial crisis and extreme food shortages, some believe the contentious social and classical music programme is needed more than ever to give hope to the poorest communities
Sofia Barbarani in Caracas
28, Nov, 2016 @10:54 AM
From Bolívar to Super Bowl: why Gustavo Dudamel is reaching out to the world
'The Dude', the conductor of the LA Phil, is to bring the spirit of music-making in Venezuela to the poorest kids of LA, but how will he complete his mission of reaching the '99% untouched by classical music'?
Stephen Moss
18, Mar, 2016 @4:56 PM
An ode to joy from our musical youth | Kevin McKenna
A project that began in Venezuela to bring music education to deprived areas is doing fabulous work in a number of Scottish council estates
Kevin McKenna
21, Feb, 2016 @12:05 AM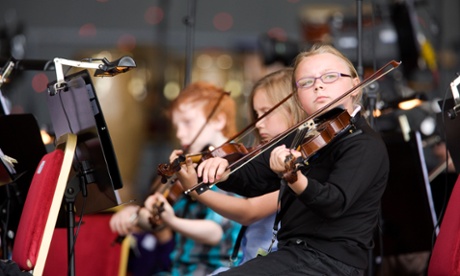 El Sistema Scotland: Positive outcomes across the board
The first report into the two Big Noise schemes in Scotland suggests long-term benefits across the communities, but assessing the real impact will take decades
Tom Service
20, May, 2015 @9:34 AM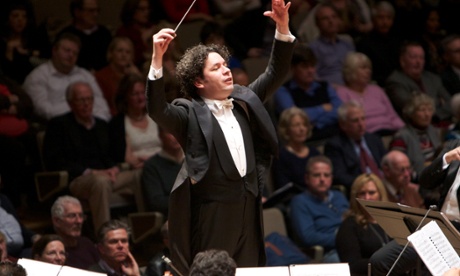 The Simón Bolívar Orchestra - why we should look beyond the music
Reviews of El Sistema's flagship orchestra's London concerts missed the bigger picture, writes Geoff Baker.
Geoff Baker
13, Jan, 2015 @12:39 PM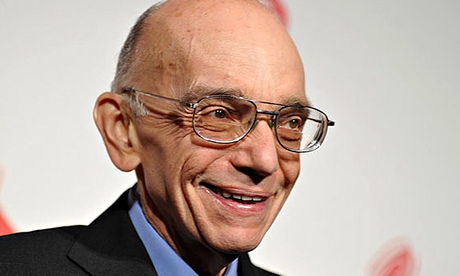 Venezuela's El Sistema music scheme is 'model of tyranny', UK academic says
Supporters rush to defend 'beacon of social justice' as study shows project fails to reach disadvantaged youth
Hannah Ellis-Petersen
11, Nov, 2014 @10:00 PM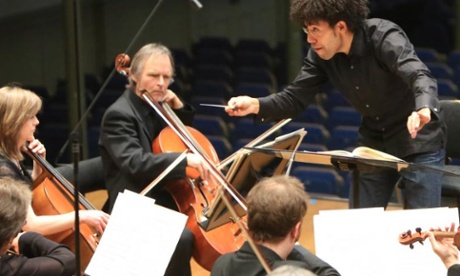 The Ulster Orchestra: facing extinction
There's only four weeks to save Northern Ireland's only full-time professional orchestra
Tom Service
14, Oct, 2014 @2:00 PM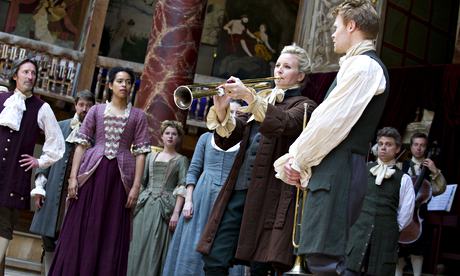 How orchestras are riding the wave of change
From cannabis concerts to blindfolded audiences, orchestras are engaging audiences in exciting new ways
Bob Riley
28, Aug, 2014 @11:10 AM
CBSO/Matheuz – review
Diego Matheuz made Enrico Chapela's meditation on astrophysics sound easily digestible, but revealed little of himself in the programme, writes Andrew Clements
Andrew Clements
29, Mar, 2013 @5:04 PM
Why the Simón Bolívar Symphony Orchestra has a lot to prove
Gustavo Dudamel and his energetic group of musicians from Venezuela are back in London for two concerts on 23 and 26 June – and we are live-streaming both. Can they still blow us away?
Imogen Tilden
22, Jun, 2012 @12:30 PM