'You've been smoking too much!': the chaos of Tony Wilson's digital music revolution
The Factory impresario's company Music33 sold individual songs as MP3s three years before Apple. But with a baffling interface and dial-up connections he was doomed
Dave Simpson
10, Aug, 2020 @9:45 AM
National Album Day: celebrating nothing but a revenue opportunity
Online distribution, invented by the music industry, killed the album. But now the industry is asking us to cough up
Michael Hann
24, Jul, 2018 @7:19 AM
Chance discoveries are music to DJ Julie Adenuga's ears | Rebecca Nicholson
Playlists generated by algorithms are pervasive. So a personal recommendation is a thrill
Rebecca Nicholson
06, May, 2018 @5:00 AM
Spotify trends could help us gauge the public mood – Bank of England
Chief economist says 'taste in books, TV and radio may also offer a window on the soul'
Larry Elliott
01, May, 2018 @12:49 PM
Britain's most popular recording artist in 2016? David Bowie
The artist, who died in January 2016 after releasing his album Blackstar, sold more music than chart-toppers Adele and Drake
Mark Sweney
18, May, 2017 @6:20 AM
There's a great singles chart out there – it's just not the one we use as the Top 40
The Official Charts Company's physical singles chart, based on CD and vinyl sales, paints a very different picture to the 'real' Top 40 – and a much more attractive one
Michael Hann
23, Mar, 2017 @11:57 AM
Tables turned as vinyl sales overtake digital sales for first time in UK
Records sales hit £2.5m last week compared with £2.1m for digital, with surge partly attributable to Christmas gift buying
Hannah Ellis-Petersen
06, Dec, 2016 @6:12 PM
Bigger than Waterloo: the internet's favourite Eurovision winners
More than four decades after its release, Abba's hit is one of the most frequently downloaded of all Eurovision-winning songs. So what makes a winner a commercial hit too?
Pamela Duncan
14, May, 2016 @8:00 AM
Music streaming doubles in US, while Adele carries torch for physical sales
US music streams rise from 164.5bn to 317.2bn over past year, but most sales of British singer's 7.44m-selling album were in CD format
Guardian music
06, Jan, 2016 @12:55 PM
Adele's new single breaks record for first week download sales
Hello sold 1.1m downloads within seven days of release on 23 October, and also broke records on music video site Vevo
Chris Johnston
05, Nov, 2015 @8:34 PM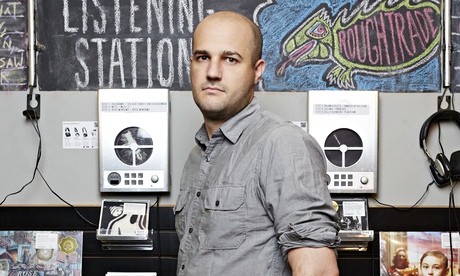 How Music Got Free by Stephen Witt review – gleeful gonzo tour of an industry's reckoning
A brilliantly written book shows that it wasn't file-sharing that brought the music industry to its knees, but an organised criminal conspiracy
Steven Poole
18, Jun, 2015 @5:30 AM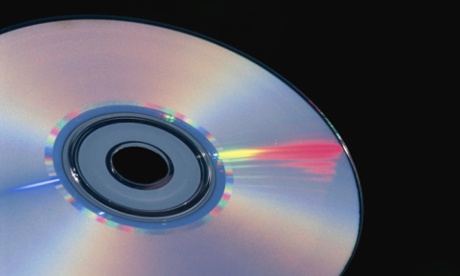 How the compact disc lost its shine
It's 30 years since Dire Straits' Brothers in Arms began the CD boom. How did the revolution in music formats come about and what killed it?
Dorian Lynskey
28, May, 2015 @5:39 PM