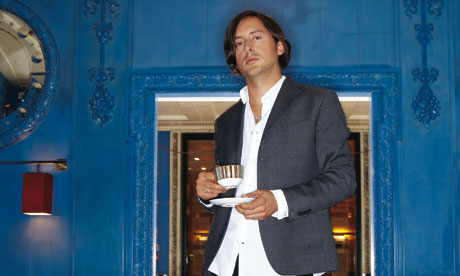 Carl Barât: The interview
As the Libertines' frontman, Carl Barât pushed the limits with drink and drugs – plus epic fallouts with band mate Peter Doherty. Now, for the first time, he reveals how therapy and finding love enabled him to make one of this year's finest comebacks. Alice Fisher reports
Alice Fisher
25, Sep, 2010 @11:05 PM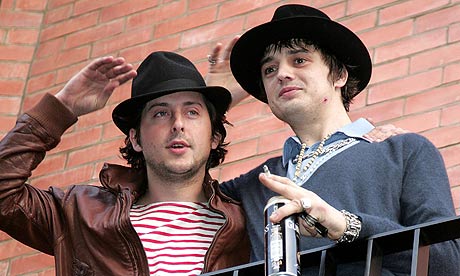 Libertines to reform for Reading and Leeds festival
Pete Doherty and Carl Barât put aside differences for big festival show. And there could be new Libertines material in the pipeline
Tim Jonze
29, Mar, 2010 @10:51 AM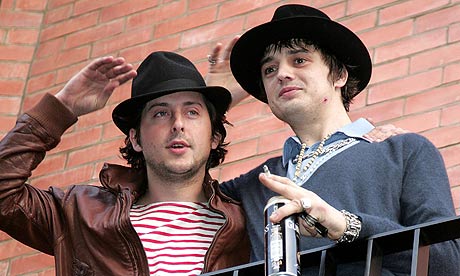 Carl Barat rejects Libertines reunion offers
According to former bandmate Pete Doherty, Barat has refused millions to reunite with his old group. Instead, he'd rather pursue an acting career
Sean Michaels
12, Feb, 2009 @10:46 AM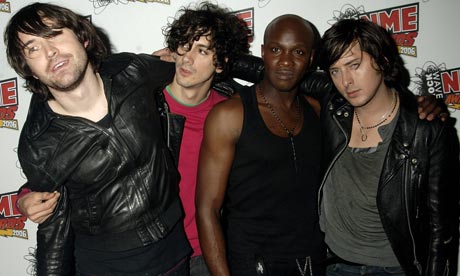 Dirty Pretty Things announce split via website
Barat and co will go their separate ways and try new things - but there will be no talk of the Libertines, oh no
Rosie Swash
01, Oct, 2008 @4:01 PM

CD: Dirty Pretty Things, Romance at Short Notice
Caroline Sullivan
26, Jun, 2008 @11:15 PM
Glastonbury 2008: Carl Barat willing himself well for Glasto
Glastonbury 2008: The Dirty Pretty Things frontman is hoping to be right as rain to play his Sunday acoustic set - possibly in the rain
Sean Michaels
25, Jun, 2008 @10:19 AM
Indie supergroup to release album
News: Members of Klaxons, Dirty Pretty Things and the Charlatans pledge to release 'avant garde' material as the Chavs
Sean Michaels
20, Jun, 2008 @10:51 AM
Carl Barat and Dorian Cox hospitalised
News: Dirty Pretty Things and the Long Blondes cancel their summer tours as two more British indie stars are rushed to hospital this week
Sean Michaels
19, Jun, 2008 @9:34 AM
Dirty Pretty Things, Astoria, London
Ian Gittins
30, May, 2008 @11:50 PM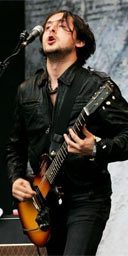 Review: Dirty Pretty Things, Saturday, 3pm
8 out of 10:Saturday, 3pm. Their weather predictions are off target, but they hit the mark with jaunty tunes and a passionate performance.
Betty Clarke
23, Jun, 2007 @5:11 PM
Libertine duo reunites for a night
Neither syringes nor supermodels stood in the way of Pete Doherty and Carl Barat playing a set at the Hackney Empire. Meanwhile, across town, the Kings of Leon and Arctic Monkeys were getting along like a house on fire
Rosie Swash
13, Apr, 2007 @10:34 AM
Pete Doherty and Carl Barat back in matching hats
The saga continues: Might the Libertines reform? Might Babyshambles fall to shambles because of Kate Moss? Might Moss be using Beth Ditto as a fashion accessory? Elsewhere, however, there appear to be developments in the relationship between Carl Barat and his perennially misunderstood pal Pete Doherty, so we will report those instead.
Paul MacInnes
10, Apr, 2007 @10:56 AM