Rollo and Dido: return of the 50m-selling siblings who blundered into stardom
He's the trance titan whose band Faithless got the world raving. She's the angel-voiced sister whose talent he couldn't see. We talk euphoria and cancer with the Armstrongs

Alexis Petridis
03, Oct, 2019 @5:00 AM
Dido review – featherlight hitmaker cranks up the turmoil
The singer cuts through the heavy emotional weather of her new songs with the crystalline tone that characterised her breakthrough hits
Graeme Virtue
27, May, 2019 @11:21 AM
The 1975 win two major awards at 2019 Ivor Novellos
Pop-rock band win songwriters of the year and best contemporary song, with Ben Howard and Idles collecting other big prizes
Ben Beaumont-Thomas
23, May, 2019 @3:30 PM
David Gray or Dido: which artist is best to make moussaka to?
Two of the biggest-selling artists of the early aughts are back! Time to find out once and for all who's best
Joel Golby
12, Mar, 2019 @9:00 AM
Dido: Still on My Mind review – serenely pedestrian
(BMG)
Damien Morris
10, Mar, 2019 @8:00 AM
Dido: ' I'm actually loving getting older'
The singer, 47, on binge-watching TV, creativity and the horse that almost killed her
Michael Segalov
09, Mar, 2019 @2:00 PM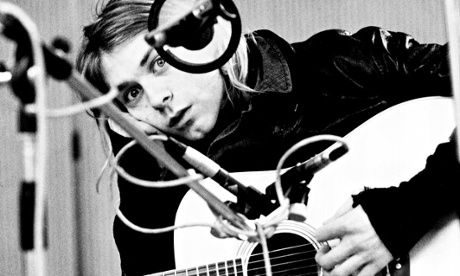 Top 10 songs in teen novels: the ultimate young adult playlist
Don't you sometimes wish your favourite book had a theme song? Well maybe it does, you just have to look for it! Here's our list of the most rockin' songs mentioned in the most rockin' books

Ema O'Connor
26, Oct, 2014 @9:00 AM
Dido: Girl Who Got Away – review
Dido's new album includes some adventurous diversions amid lame lyrics, writes Hermione Hoby
Hermione Hoby
03, Mar, 2013 @12:05 AM
Dido: Girl Who Got Away – review
It still has some beige moments, but Dido's new album does at least try to do something more interesting, writes Caroline Sullivan
Caroline Sullivan
28, Feb, 2013 @9:45 PM

Dido: 'People who call me MOR need to crank it up'
Tim Jonze: Has the singer really been taking music classes since her last album – and is her son Stanley named after the Eminem song?
Tim Jonze
15, Feb, 2013 @7:00 AM

Astronaut sues Dido over album cover
Nasa astronaut featured on cover of Safe Trip Home album claims singer misappropriated his image
Sean Michaels
08, Oct, 2010 @10:57 AM

Dido criticised for 'IRA song' on new album
A Democratic Unionist MP has slammed the singer for using lyrics from a republican rebel song on her new album
Sean Michaels
09, Dec, 2008 @9:51 AM