Various artists: Ocean Child: Songs of Yoko Ono review – tribute to brilliance of rock icon's music
Death Cab for Cutie, David Byrne and the Flaming Lips are among artists reworking Ono's strange sound and outsider songs into something more palatable
Rachel Aroesti
18, Feb, 2022 @8:30 AM
Tracks of the week reviewed: Haim, Ariana Grande, Iggy Pop
This week we've got some anti-ASMR, a bit of spiteful pop brilliance, and a funky three-note bass riff
Luke Holland
09, Aug, 2019 @10:00 AM
Pop, punk and protest songs: the hottest music on the horizon in 2019
With the uproarious Idles hitting the road, Kamasi Washington play a mind-expanding UK show, and new albums from the Specials, Weezer and AJ Tracey, here are the sounds the new year will be shaking to
Alexis Petridis
01, Jan, 2019 @3:00 PM
Death Cab for Cutie: Thank You for Today review – comforting alt-rock melancholia
The band's ninth album brings gorgeous melodies and mature lyrics – it's MOR, in an appealing way
Michael Hann
17, Aug, 2018 @9:30 AM
Ben Gibbard on Teenage Fanclub: 'A reminder of beauty in the world'
The Death Cab for Cutie singer has rerecorded Bandwagonesque, Teenage Fanclub's 1991 album. How did an 'incredibly romantic' Seattle teenager get hung up on four blokes from Scotland?
Ben Gibbard
26, Jul, 2017 @10:03 AM
Pop quiz: from funeral songs to Fleetwood Mac – do you know this week in music history?
We're talking loved ones, Led pollution and new livers – test your knowledge
Michael Hann
12, Aug, 2016 @12:19 PM
Death Cab For Cutie review – a reminder of who you used to be
The veteran band's expert recreation of their introspective songs offers the audience a way to revisit their past – which is exactly what they want
Elle Hunt
25, Jul, 2015 @8:54 AM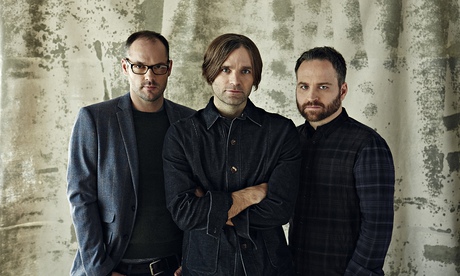 Death Cab for Cutie: Kintsugi review – melancholy music for arenas
Marked by departures, this is an understandably sombre record, and its epic indie rock is occasionally overwrought


Lanre Bakare
26, Mar, 2015 @9:00 PM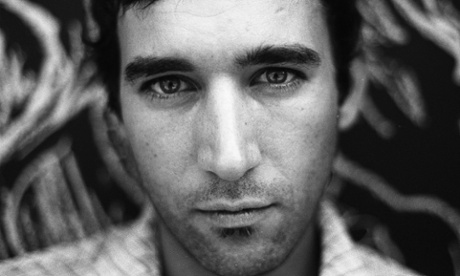 January is music bonanza month! Hear new tracks from Django Django, Sufjan, the Purity Ring and more!
Lots of music artists have just announced new releases, so here's all you need to know about their upcoming albums in one handy post
Guardian music
13, Jan, 2015 @5:49 PM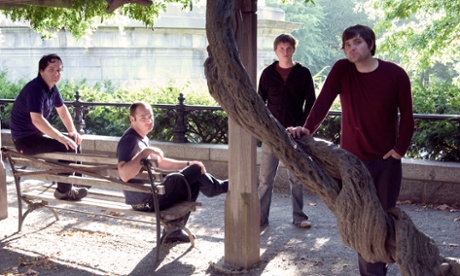 Death Cab For Cutie's Chris Walla leaves group
After 17 years with the band, guitarist and producer of the cult rock group says he longs for 'the unknown'
Sean Michaels
14, Aug, 2014 @8:45 AM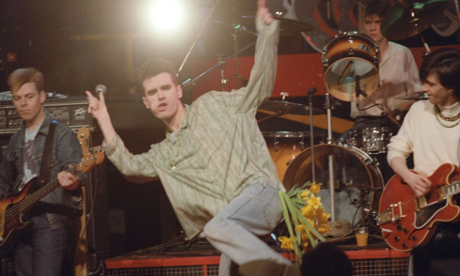 The Smiths: who has performed the best cover versions of their songs?
Arcade Fire have covered The Smiths' London at their Earl's Court gig, but who has produced the most impressive cover version of a Smiths song?

Hannah Jane Parkinson
10, Jun, 2014 @2:31 PM

Postal Service to mark 10th anniversary of debut album with reunion tour
Cult collaboration between Ben Gibbard and Jimmy Tamborello will be renewed at Coachella festival, with further dates to follow
Sean Michaels
22, Jan, 2013 @11:29 AM