Eugene Wright, bassist with classic Dave Brubeck Quartet, dies aged 97
Last surviving member of group who cut Take Five and Blue Rondo à la Turk was described as an 'honorary uncle to the Brubeck family'
Ben Beaumont-Thomas
01, Jan, 2021 @9:43 AM
Dave Brubeck: Lullabies – genial sleepytime jazz
The late veteran's final album offers 15 gentle takes on old melodies and Brubeck originals
Dave Gelly
14, Nov, 2020 @4:00 PM
Dave Brubeck by Philip Clark review – a life in jazz time
On tour with the man behind 'Take Five' ... the definitive biography of one of jazz's most successful pianists

Richard Williams
13, Feb, 2020 @11:58 AM
Take one: lost Dave Brubeck tapes reveal jazz hit originally sounded like 'a bad student band'
Rehearsal tapes show band struggling with the groove and rhythm of million-seller Take Five, claims new book
Dalya Alberge
08, Feb, 2020 @3:25 PM
Sharp suits, thin ties and the coolest musicians on Earth: Jazz 625 is back!
It was a piece of black and white magic, a perfect fusion of sound and music boasting Dizzy Gillespie, Duke Ellington – and lots of smoke. Can the landmark TV show now bewitch a new generation of fans?
Richard Williams
29, Apr, 2019 @1:43 PM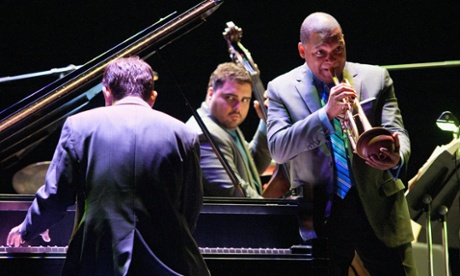 Wynton Marsalis: trumpeting controversial ideas of classicism
The talented jazz trumpeter-composer champions what many see as a regressive kind of conservatism. His new violin concerto is premiered tonight by Nicola Benedetti at the Barbican; are his forays into classical music further betraying the jazz cause?
Philip Clark
06, Nov, 2015 @9:34 AM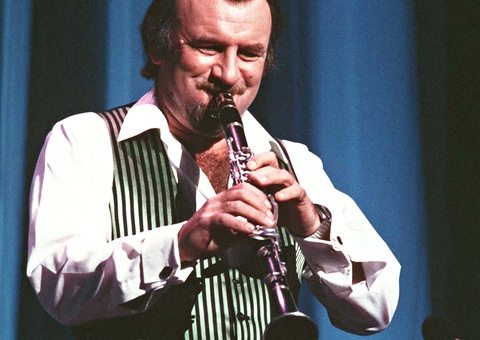 Acker Bilk obituary
Jazz clarinettist known for his 1960s hit Stranger on the Shore, his smooth playing and his dapper stage presence
John Fordham
03, Nov, 2014 @2:51 PM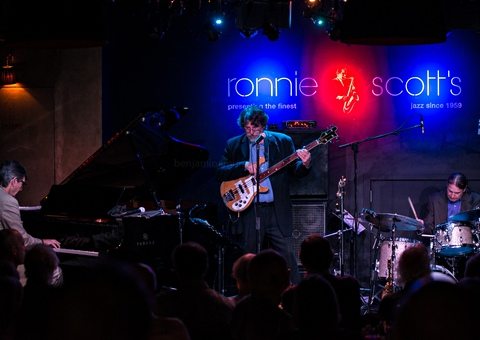 Brubecks Play Brubeck review – Dave's sons celebrate their father's vision
Joined by Dave O'Higgins on saxes, Darius, Chris and Dan showcased their dad's adroitness at producing tunes for the head, heart and booty, writes John Fordham
John Fordham
15, Sep, 2014 @4:22 PM
Tony Bennett & Dave Brubeck: The White House Sessions – review
Tony Bennett and Dave Brubeck are at their best working together on this long-lost 1962 recording, writes Dave Gelly
Dave Gelly
01, Jun, 2013 @11:02 PM
Tony Bennett/Dave Brubeck: The White House Sessions, Live 1962 – review
This unearthed archive recording of Tony Bennett and Dave Brubeck playing at the White House is a great time capsule, writes John Fordham
John Fordham
30, May, 2013 @10:45 PM

2012 review: notable deaths in music
See what the Guardian had to say about over 30 notable musicians who died this year - from Whitney Houston and Adam Yauch to Dietrich Fischer-Dieskau, Dave Brubeck and Ravi Shankar
Caspar Llewellyn Smith
24, Dec, 2012 @9:00 AM

Take Five 2012: John Fordham's year in jazz
In the last Take Five of 2012, John Fordham picks his musical milestones of the year – and salutes the late jazz giant whose work gave this column its name
John Fordham
18, Dec, 2012 @2:09 PM