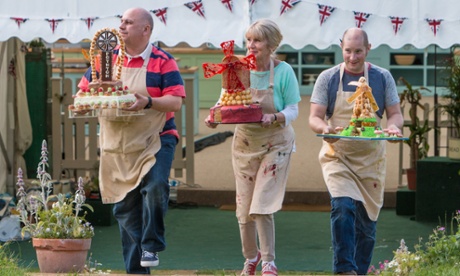 The day with a Downey Jr staredown, more Morrissey madness and shaking off the Bake Off
Come ye, come ye, it's a fresh new day of pop culture. Gifs, vids, tunes, trailers and nonsense all day long to help you through that arduous day known colloquially as 'Thursday'. Get involved, won't you? Sound off in the comments and grab us by the scruff our out Twitter @guideguardian
Luke Holland
09, Oct, 2014 @4:30 PM

Manchester's tube train that never was
Newly found plans and a big hole under the Arndale centre reveal the sad story of an underground, three ring roads and heliport which were to remain a wonderful dream
Martin Wainwright
14, Mar, 2012 @4:37 PM
Pick of the week: London: Rock & pop
London: Nathan Fake | Basia Bulat | Saint Etienne | BBC Radiophonic Workshop | Cold War Kids

In pictures: The week in music, November 10 2008
Live highlights from the past week, featuring Solange Knowles, Jarvis Cocker and Cold War Kids. Plus, the last pictures of Miriam Makeba
Pop preview: Cold War Kids, on tour
Irish Club, Birmingham, Mon 3; ABC, Glasgow, Tue 4; Academy, Dublin, Wed 5; Ritz, Manchester, Thu 6; Astoria, WC2, Fri 7
John Robinson
01, Nov, 2008 @12:01 AM
CD: Rock review: Cold War Kids, Loyalty for Loyalty
Cold War Kids' sincere offering lacks gimmicks but is a lasting effort
Sam Wolfson
11, Oct, 2008 @11:03 PM

Music Weekly podcast: Cold War Kids and Little Boots
Rosie Swash talks religion and records with Californian duo Cold War Kids. Plus, Little Boots drops in and we heap praise on ... Tony Christie!
Rosie Swash
19, Sep, 2008 @10:02 AM
CD: Cold War Kids, Loyalty to Loyalty
Matt Bolton
18, Sep, 2008 @11:05 PM
New music on Wednesday
This week's hottest links fresh from the blogosphere featuring Santogold, Cold War Kids and Inara George & Van Dyke Parks
Guardian/Music
23, Jul, 2008 @4:00 PM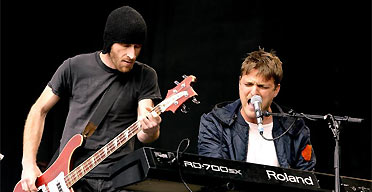 Review: Cold War Kids
7 out of 10. Other stage, 2.40pm, Sunday. A really tight set that rolls around at a steady, heady pace without ever quite breaking into anthem territory.
Paul MacInnes
24, Jun, 2007 @4:05 PM
CD: Cold War Kids, Robbers and Cowards
Internet-championed indie-rockers justify the hype.
Rosie Swash
18, Feb, 2007 @12:19 AM

CD: Cold War Kids, Robbers & Cowards
Betty Clarke
02, Feb, 2007 @12:18 AM