Cat's Eyes: Treasure House review – lush strings, garage rock and all points between
(RAF)
Ally Carnwath
05, Jun, 2016 @7:00 AM
Cat's Eyes: Treasure House review – celestial delicacy and gruesome horror
Harriet Gibsone
02, Jun, 2016 @8:30 PM
On my radar: Jarvis Cocker's cultural highlights
The musician and broadcaster on the original Batman, the music of Cat's Eyes, the importance of the BBC and the beautiful game
Jarvis Cocker
29, May, 2016 @9:00 AM
Pop band breaches Buckingham Palace security
Cat's Eyes blag way into Queen's gallery to perform track from new album
Matthew Weaver
06, Apr, 2016 @1:50 PM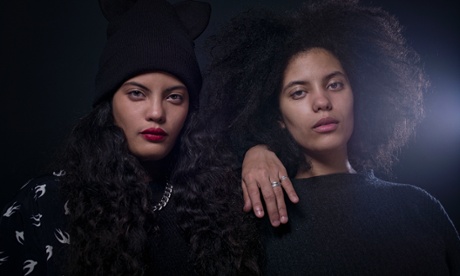 Five albums to try this week: Cat's Eyes, Ibeyi and more
From Susanne Sundfør's powerful pop to Carl Barât's solo venture, here's five albums to stream this week. What will you be listening to?
Tshepo Mokoena
16, Feb, 2015 @9:02 AM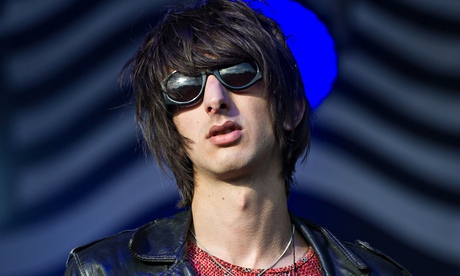 On my radar: Faris Badwan's cultural highlights
The Horrors singer on the young brilliance of Raymond Radiguet, Jacob Blandy's warped world, the Queen's secret perfume and the fun of baiting online fraudsters
Kathryn Bromwich
15, Feb, 2015 @8:30 AM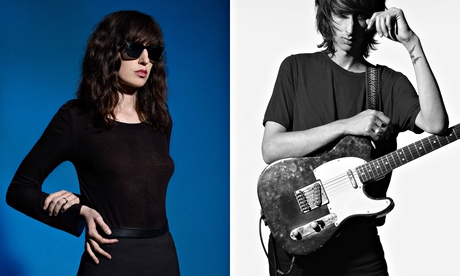 Cat's Eyes: The Duke of Burgundy soundtrack review – eerie beauty from Faris Badwan and Rachel Zeffira
Horrors singer Faris Badwan and soprano Rachel Zeffira switch stylistic tack for their second album, an eerily lovely film soundtrack
Jon Dennis
12, Feb, 2015 @9:01 PM
Rachel Zeffira: The Deserters – review
Former soprano and sometime Cat's Eyes vocalist Rachel Zeffira delivers a delicate debut that charms with its subtlety, writes Maddy Costa
Maddy Costa
03, Jan, 2013 @10:15 PM

Why we're watching… Rachel Zeffira
The 29-year-old musician who plays all the instruments on her debut solo album and produced it herself
Shahesta Shaitly
09, Dec, 2012 @10:07 AM

Rachel Zeffira – The Deserters: exclusive album stream
Be among the first to hear the debut solo album from the Cat's Eyes singer and let us know your thoughts

When Cat's Eyes met Ron Arad
Horrors frontman Faris Badwan tells Dorian Lynskey about his new work: an opera-pop crossover featuring a light-emitting curtain by Ron Arad. Will it be better than the day he fooled the Pope?
Dorian Lynskey
16, Aug, 2011 @8:31 PM

Cat's Eyes: Over You – video
Watch the typically artful video to Faris Badwan and Rachel Zeffira's new girl group inspired single