The Libertines review – ageing backstreet squalor and sporting arenas shouldn't mix
Carl Barât and Pete Doherty produce some strong moments but without their youthful excitement it's a rickety affair that wasn't built for a huge venue
Dorian Lynskey
24, Jul, 2022 @11:13 AM
The Libertines review – still creating their own mythic England
Carl Barât and Pete Doherty's punk-rock singsongs may be out of step with today's reality, but they still have their old vigour
Dave Simpson
11, Dec, 2019 @1:18 PM
Libertines review – a hymn to unity
We may be splitting from the EU, but at least Pete Doherty and Carl Barât have managed to stick together
Kitty Empire
11, Sep, 2016 @6:00 AM
The Libertines review – after the turbulent old days, a quixotic, triumphal reunion
As comeback kids Pete Doherty and Carl Barât trade barbs again, it's back to the bromance – though with less intimacy and no melodrama
Barry Nicolson
22, Jan, 2016 @3:43 PM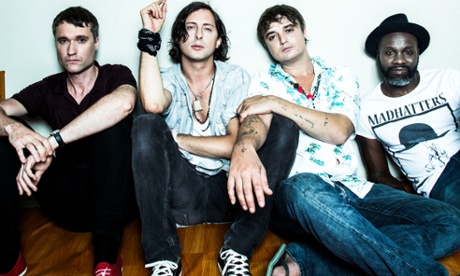 The Libertines: Anthems for Doomed Youth – a reputation restored
It has its flaws, but the first new album from the re-formed Libertines is better than anyone might reasonably have hoped
Alexis Petridis
10, Sep, 2015 @2:00 PM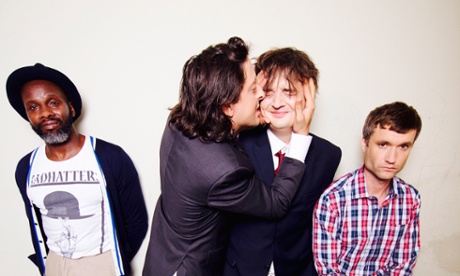 The Libertines: 'It was a row that took 10 years to get over. Also, I stopped taking heroin all day, every day'
Pete Doherty and Carl Barât's volatile relationship imploded at the peak of their success in 2004. As the Libertines return with new album Anthems for Doomed Youth, can the old friends win people over once again?
Dorian Lynskey
27, Aug, 2015 @5:00 PM
The Libertines at Glastonbury 2015 review – whimsical nostalgia
One rare spark captures the incendiary romanticism between Pete and Carl, but fails to light a new-found fire
Jenny Stevens
26, Jun, 2015 @11:11 PM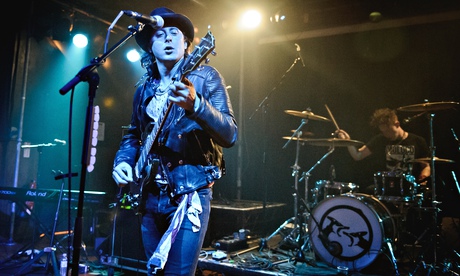 Carl Barât and the Jackals review – a cabaret of horns and jacked-up punk-pop
As fallback options go, the Libertines and Dirty Pretty Things frontman's other band are remarkably ardent and bombastic
Mark Beaumont
16, Apr, 2015 @12:26 PM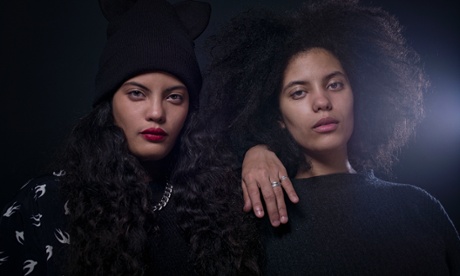 Five albums to try this week: Cat's Eyes, Ibeyi and more
From Susanne Sundfør's powerful pop to Carl Barât's solo venture, here's five albums to stream this week. What will you be listening to?
Tshepo Mokoena
16, Feb, 2015 @9:02 AM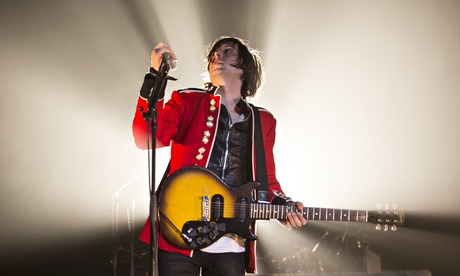 Carl Barât and the Jackals: Let It Reign review – a solid, unspectacular comeback
While we wait for the new Libertines album, Carl Barât's solo project offers energy but little subtlety
Phil Mongredien
15, Feb, 2015 @8:00 AM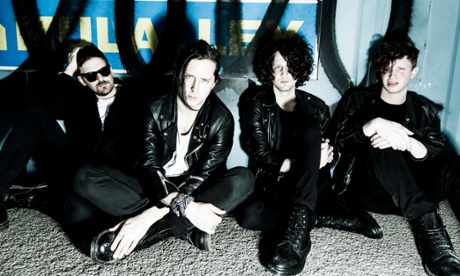 Carl Barât and the Jackals: Let It Reign review – brief and snarling
This is 35 minutes of punky swagger that acts as a placeholder for the next Libertines album, writes Caroline Sullivan
Caroline Sullivan
12, Feb, 2015 @10:16 PM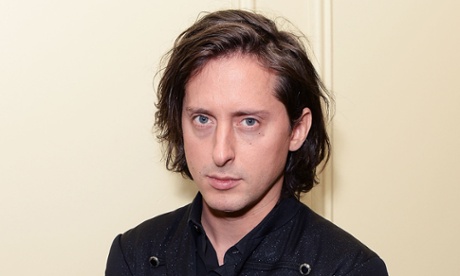 Carl Barât: 'I had a rule that said you can't do heroin and crack'
As his new band the Jackals prepare to release their raucous first album, the Libertine talks about writing songs with Pete Doherty in Thailand, playing a rock star on screen and keeping off the whisky

Tim Jonze
05, Feb, 2015 @2:32 PM