'A 50-storey-tall Iggy Pop!' Alison Mosshart's fantasy festival
The Kills star, who releases a spoken word album this month, imagines a New York festival with speakers on every corner – and a resurrected Jimi Hendrix
Interview by Jenessa Williams
23, Jul, 2020 @3:00 PM
The week in podcasts: Death in Ice Valley; We Came to Win
A real cold case of a missing woman in Norway allows listeners to provide witness evidence, but an American spin on Italia 90 deserves a yellow card
Miranda Sawyer
29, Apr, 2018 @6:00 AM
What, no Whitney? The biggest Rock & Roll Hall of Fame snubs ever – ranked!
The Rock & Roll Hall of Fame recognises the world's greatest popular music stars – except for the ones it doesn't, from Kate Bush to Kraftwerk
Alexis Petridis
19, Apr, 2018 @11:00 AM
Readers recommend playlist: songs about industry and manufacturing
Iggy Pop, OMD, Spandau Ballet and the Commodores have their say on a hard working and eclectic reader-curated list

Pairubu
18, Jan, 2018 @12:00 PM
The night Captain Beefheart drove me into the hills in a red Corvette
It's 1974, and a young Caroline Boucher is in Los Angeles to meet scary legend Don Van Vliet…
Caroline Boucher
20, Aug, 2017 @5:00 AM
Family life: My easygoing and mischievous dad; Electricity by Captain Beefheart; and Dad's courgettes
Readers' favourite photographs, songs and recipes
Readers recommend playlist: songs about geology
'Real rock music', our callout asked for – and you got it, as RR regular Pairubu gets heavy

Pairubu
11, Aug, 2016 @11:00 AM
Readers recommend playlist: songs about power
The full force of the universe is felt through music this week as a below-the-line regular selects a playlist from last week's suggestions

George Boyland
19, May, 2016 @11:00 AM
On my radar: Ben Whishaw's cultural highlights
The actor on novelist Elizabeth Harrower, Todd Haynes's Carol, and the punk spirit of artist Maria Lassnig
Kate Kellaway
08, Nov, 2015 @9:30 AM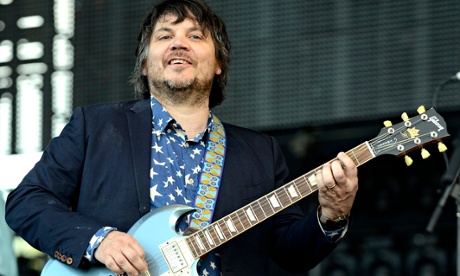 Wilco: Star Wars first listen review – an absolute blast
The Chicago band's ninth album successfully blends Bowie space-glam, Beatles psychedelic singsong and Captain Beefheart weirdness
Dave Simpson
17, Jul, 2015 @4:12 PM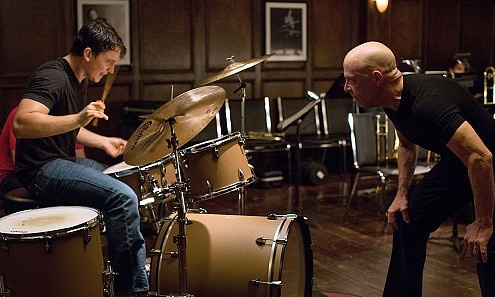 How Whiplash kills the cheesy pupil-mentor genre stone dead
JK Simmons is generating awards buzz as a terrifying music teacher whose scenes with Miles Teller's young drummer are like 'two boxers in the ring
John Patterson
12, Jan, 2015 @6:00 AM

Readers recommend: songs about heat – results
RR regular sonofwebcore presents his pick of the answers to last week's question: what are the best songs about heat?
George Boyland
11, Apr, 2013 @2:07 PM