Sir Graham Vick obituary
Innovative opera director determined to put on groundbreaking productions in unusual settings
Barry Millington
20, Jul, 2021 @2:05 PM
Maestro, cue the camel: Graham Vick's greatest opera productions
The opera director, who has died aged 67, had a vision of making the art form accessible to all. From Falstaff in a leisure centre to Stockhausen with real helicopters, here are his most ambitious, innovative stagings
Andrew Clements
19, Jul, 2021 @12:07 PM
Renowned opera director Graham Vick dies from Covid complications aged 67
Tributes paid to director who sought fresh classical audiences with pioneering productions and outreach programmes
Guardian music
18, Jul, 2021 @11:00 AM
Why is it such a struggle for new voices to be heard in the old world of English opera? | Erica Jeal
Many think of it as people singing loudly over a huge orchestra, but opera can be so much more, says Guardian music critic Erica Jeal
Erica Jeal
01, May, 2019 @8:00 AM
The week in classical: Lady Macbeth of Mtsensk; Kátya Kabanová; Haitink at 90 – review
Birmingham Opera Company excels with an unforgettable Lady Macbeth of Mtsensk. At Scottish Opera, a great season for Kátya Kabanová continues
Fiona Maddocks
16, Mar, 2019 @3:00 PM
Birmingham Opera Company: Lady Macbeth of Mtsensk review – a blast of pure energy
Tower Ballroom, Birmingham
Shostakovich's bleak and brilliant satire fits this unconventional opera company perfectly
Erica Jeal
12, Mar, 2019 @12:39 PM
Wake review – Birmingham Opera Company breathe life into Lazarus tale
With local staff, chorus and extras, BOC's latest project offsets an uneven story with its eclectic score and unique atmosphere
Andrew Clements
15, Mar, 2018 @7:07 PM
Otello: opera, identity politics and blacking-up
Opera companies now eschew the once traditional black makeup for the lead in Verdi's masterpiece, but it remains a controversial issue that highlights the need to nurture more diverse talent
Alison Kinney
15, Jun, 2017 @12:13 PM
Graham Vick: 'You do not need to be educated to be touched, to be moved and excited by opera'
Graham Vick was the keynote speaker at the 2016 Royal Philharmonic Society Awards. This is a transcript of his speech.

Graham Vick
10, May, 2016 @9:30 PM
Opera companies urged to break out of 'ghetto' to find new audiences
Graham Vick, maverick founder of Birmingham Opera Company, lambasts increasingly privatised art funding at classical music world's Oscars
Mark Brown Arts correspondent
10, May, 2016 @9:30 PM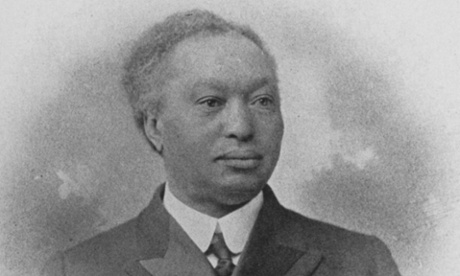 From slavery to singing star: celebrating Thomas Rutling
Rutling was an extraordinary man, born a slave in Tennessee, he toured the world as a singer, and then opted to settle in Harrogate. He was a pioneer campaigner against racism: playing him in a new show made me wonder – has anything changed?

Ronald Samm
23, Jul, 2015 @3:40 PM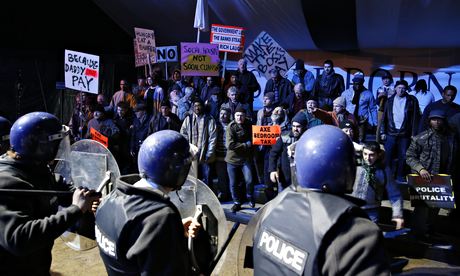 Khovanskygate: A National Enquiry; St John Passion/Britten Sinfonia – review
A captive audience thrills to Birmingham Opera Company's heartfelt reworking of Mussorgsky's epic Khovanshchina, writes Fiona Maddocks
Fiona Maddocks
26, Apr, 2014 @11:07 PM