Have we fallen out of love with the great British music festival?
With Sonisphere now cancelled and many big events taking a year off, what does the future hold for the summer weekender?
Luke Bainbridge
31, Mar, 2012 @5:25 PM

London Olympics 2012: will Games bring boom time or financial bloodbath?
The cancellation of the Big Chill festival reflects wider concern about the impact on British businesses this summer
Sam Jones
19, Jan, 2012 @6:00 PM

Big Chill festival 2012 cancelled
Organisers blame lack of artist availability and scheduling problems with London 2012 Olympics
Guardian music
19, Jan, 2012 @4:22 PM

The Big Chill – review
Rapper Kanye West's full-on performance at the Big Chill left us with plenty to talk about, writes Akin Ojumu
Akin Ojumu
13, Aug, 2011 @11:04 PM

The Big Chill 2011 - video
Festivalgoers gather at Eastnor castle deer park in Herefordshire for the 17th Big Chill festival
Alicia Canter and Ken Macfarlane
09, Aug, 2011 @10:30 AM
Big Chill Festival 2011 – more pictures
More photos from this weekend's Big Chill festival – featuring the likes of Kanye West and face-painted children – by Guardian photographer Alicia Canter
Read reviews of all three days here
Alicia Canter
08, Aug, 2011 @5:40 PM

The Big Chill: day three – review
Robert Plant and the Band of Joy were the highlight of a bill featuring acts such as Femi Kuti and Rodrigo y Gabriela, writes Akin Ojumu
Akin Ojumu
08, Aug, 2011 @12:45 PM

The Big Chill: day two – review
Kanye West may have gone down badly and a schedule change meant many missed Katy B, but Janelle Monae and rapper Spoek Mathambo provided the wow factor, says Jude Rogers
Jude Rogers
07, Aug, 2011 @11:53 AM

Big Chill festival 2011 – in pictures
Chipmunk, Empire of the Sun and Chemical Brothers among the acts on stage at this year's Big Chill festival

The Big Chill: day one – review
Wild Beasts and Empire of the Sun failed to make an impact and it was up to festival veterans, the Chemical Brothers, to unite the Big Chill crowd, writes Sam Richards
Sam Richards
06, Aug, 2011 @11:29 AM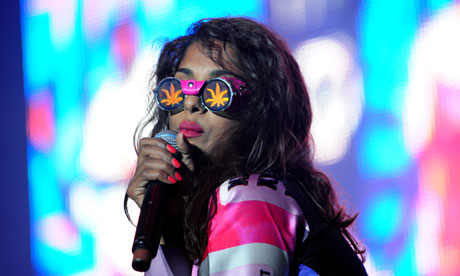 The Big Chill | Festival watch
Lily Allen's dressed-down show trumped Massive Attack's introspective musings at the Big Chill, says Akin Ojumu
Akin Ojumu
14, Aug, 2010 @11:05 PM

Thom Yorke to play the Big Chill 2010
Radiohead frontman will join Massive Attack and MIA at the Herefordshire festival this summer
Rosie Swash
13, May, 2010 @10:20 AM