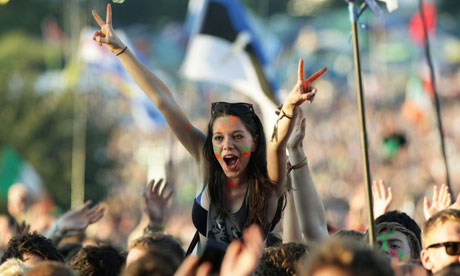 Glastonbury, Bestival and Y-Not festival are big winners at industry awards
Eighth annual UK festival awards also sees Ed Sheeran named breakthrough artist of the year
Guardian music
16, Nov, 2011 @4:02 PM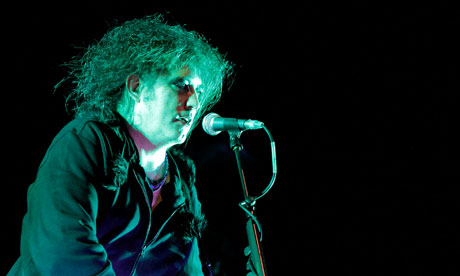 The Cure to release Bestival live album
Bestival Live 2011 will be the group's first official live record since 1993 and could be the first in a series
Sean Michaels
02, Nov, 2011 @12:01 PM
Music Loves Summer: our photographers' best images
Remember the summer? Here's a reminder of the best festival action with a selection of images from a free exhibition of Guardian and Observer photographers' work at Kings Place, London N1 9GU from 3-14 October
Sonia Blandford
06, Oct, 2011 @1:30 PM
Sleeve Notes: Bestival wraps up the festival season
This week Bestival drew the summer festival season to a close, Amy Winehouse's final studio session was released, and our readers got physical with their top workout tunes
Adam Boult
16, Sep, 2011 @9:52 AM
Bestival 2011 - video
The summer festival season came to a spectacular end with Bestival, on a windy Isle of Wight. But never mind the headline acts – did you see the people dressed as pigs?
Alicia Canter and Ken Macfarlane
15, Sep, 2011 @11:14 AM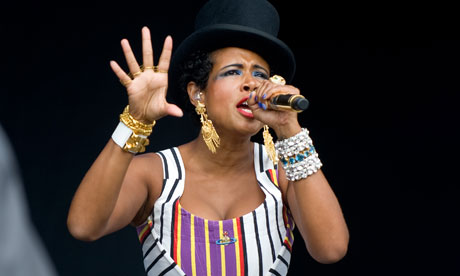 Kelis upset by 'slave' insult in London
Singer claims she was racially abused while queueing at airport after travelling back from the Bestival festival on the Isle of Wight
Vikram Dodd
14, Sep, 2011 @7:42 PM
Bestival 2011 - open thread: how was it for you?
Returned from the Isle of Wight yet? Then share with us your highlights of the last big festival of the summer …
Caspar Llewellyn Smith
12, Sep, 2011 @3:58 PM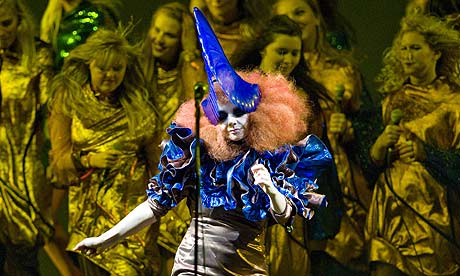 Bestival 2011: Five things we did on Sunday – with Björk, James Blake and more
Björk brought this year's Bestival to a close, but after a day spent exercising with Mr Motivator, exploring the Ambient Forest and going rollerskating, Mark Beaumont was already pretty dazzled …
Mark Beaumont
12, Sep, 2011 @12:30 PM
Bestival 2011 – Sunday in pictures
Björk, Kelis, the Drums, Noah and the Whale are among the artists who took to the stage in Newport, Isle of Wight.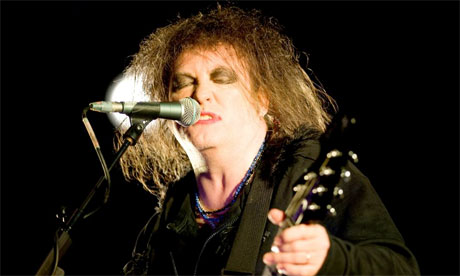 Bestival 2011: Five things we did on Saturday
Mark Beaumont was wowed by the pop stars and divas in the fancy dress parade, ate lunch in a sinking pirate set, ruined some jeans and caught the Cure and PJ Harvey's Bestival sets
Mark Beaumont
11, Sep, 2011 @1:03 PM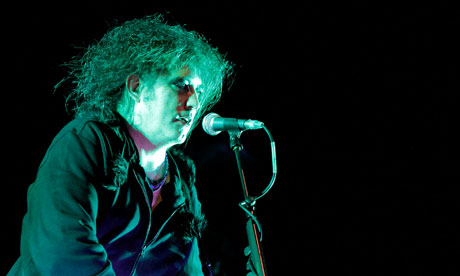 Bestival 2011 – review
The leftfield electro brigade resorted to cliche, PJ Harvey enthralled, and the Cure delivered a set on a symphonic scale, writes Mark Beaumont
Mark Beaumont
11, Sep, 2011 @12:14 PM
Bestival 2011 – Saturday in pictures
Katy B, PJ Harvey and the Selecter were among the artists performing at the festival on the Isle of Wight