The 100 greatest BBC music performances – ranked!
As the Beeb celebrates its centenary, we take a look at its most memorable pop moments, from the birth of grime to the first sightings of Bob Dylan and Bob Marley, plus TOTP goes Madchester and countless classic Peel sessions
Guardian music
06, Oct, 2022 @12:12 PM
Battles review – joyful, ear-bleedingly loud grooves from sonic scientists
Respectful head-nodding turns into full-blown crowdsurfing as the trio bend their complex, instrumental sounds into weird and complex shapes
Danny Wright
29, Oct, 2015 @3:05 PM
Simple Things festival review – masterfully curated and delivered
The two-day weekender put math-punk with mumblecore, house, grime and happy hardcore as Battles and Galcher Lustwerk played to impress
Ben Beaumont-Thomas
26, Oct, 2015 @2:54 PM
Laneway festival announce CHVRCHES, Grimes and Flume on 2016 line-up
Featured on the tastemaking music festival bill are Brooklyn indie rockers DIIV, Baltimore's Beach House and Canadian future pop duo Purity Ring
Elle Hunt
22, Sep, 2015 @7:04 AM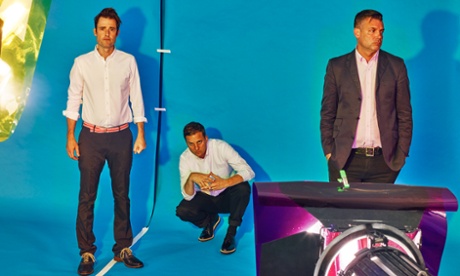 Battles: La Di Da Di review – still powered by playfulness
The New York trio dispense with the singers, but not the fun, on an album of inspired and wide-ranging experimentation
Kitty Empire
20, Sep, 2015 @6:59 AM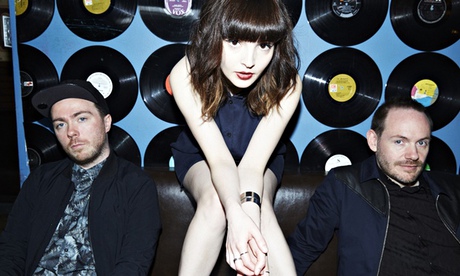 Playlists to live by: musicians choose soundtracks to their favourite pastimes
For every activity, there's a song to speed the time or sweeten the moment – we asked Chvrches, Mercury Rev, Beirut and more to pick their top tunes
Interviews by Priya Elan and Kathryn Bromwich
06, Sep, 2015 @6:00 AM

Latitude 2012: festival preview
Ava Lockyear and John Burke: From Amadou & Mariam to Zola Jesus, here's our pick of the lineup at this weekend's Latitude festival
Ava Lockyear and John Burke
11, Jul, 2012 @9:36 AM

Bloc.2012: festival preview
Here's our pick of some of the acts playing the London Pleasure Gardens this weekend
Rachel Obordo
03, Jul, 2012 @4:20 PM
Battles: Dross Glop – review
It's a little disjointed as an album, but there are some fine moments among this collection of Battles remixes, writes Dave Simpson
Dave Simpson
12, Apr, 2012 @8:16 PM

Battles: 'Our music is supposed to be fun'
Despite losing their frontman, American alt‑rockers Battles have made one of the albums of the year. Hermione Hoby joins them in LA to find out how
Hermione Hoby
06, Aug, 2011 @11:05 PM
Battles: Gloss Drop – review
Battles' new album lacks the thrust of their debut, but they've turned up the fun without their former frontman, says Killian Fox
Killian Fox
04, Jun, 2011 @11:08 PM

Ice Cream by Battles proves avant garde music can be fun: but who do they rate?
If you like us, say the New York experimentalists, then try a bit of Breadwinner, Black Dice or Nisennenmondai. They're all in Spotify for you here, too
Louis Pattison
03, Jun, 2011 @11:05 PM