Janet Jackson's 30 best songs – ranked!
As the singer announces she's selling memorabilia including a wedding dress and tour outfits, we assess her greatest works
Michael Cragg
15, Apr, 2021 @2:07 PM
Readers recommend playlist: songs about rendezvous
Artists ready to meet up for this week's date include Basement Jaxx, Canned Heat, Frank Zappa and the Rolling Stones

George Boyland
08, Feb, 2018 @12:00 PM
Basement Jaxx's playlist: Arbeid Adelt, Fast Eddie, DJ Pierre and more
Simon Ratcliffe reveals his old-school favourites – and recalls the time-bending thrills of the dance-pop duo's early days
Simon Ratcliffe
06, May, 2016 @11:35 AM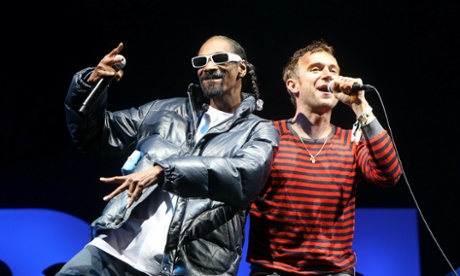 How have last-minute Glastonbury headliners fared?
Following Florence + the Machine's promotion to the top slot at Glastonbury 2015, we take a look at the substitutes who've seized the moment – or been beaten by the big occasion
Gwilym Mumford
18, Jun, 2015 @10:16 AM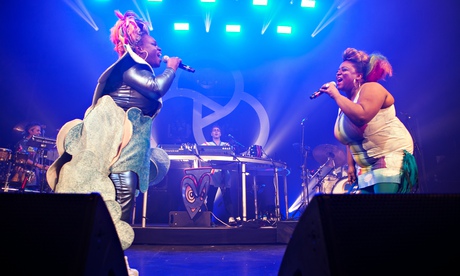 Basement Jaxx review – the live peak of their career
A trumpet player dressed as a crow, bellydancers and an array of banging tunes weighed in to the feeling that the 20-year veterans are newly revitalised, writes Dave Simpson
Dave Simpson
07, Dec, 2014 @3:51 PM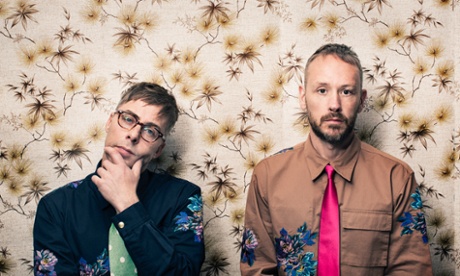 Five albums to try this week: Basement Jaxx, Ty Segall and more
From Opeth's expressive metal to Rustie's hyperactive electronica, here are five new releases to consider this week
Tshepo Mokoena
25, Aug, 2014 @10:26 AM
Junto review – Basement Jaxx fresh and invigorated
After a five year wait, Basement Jaxx are back on form with a dancerfloor-filling seventh album, writes Ally Carnwath
Ally Carnwath
23, Aug, 2014 @11:05 PM

Basement Jaxx: Junto review – dance-pop innovators's decent return
Junto shows small hints of the Jaxx's skill as producers, but a desire to show range has a diluting effect, writes Paul MacInnes
Paul MacInnes
21, Aug, 2014 @10:30 PM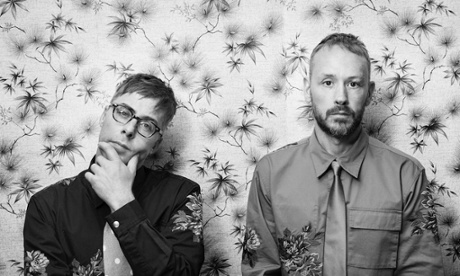 Basement Jaxx – Junto: Album stream
After a four year break, Basement Jaxx are back with a new album – have a listen ahead of release and let us know your thoughts
Tim Jonze
18, Aug, 2014 @10:27 AM

Basement Jaxx's Felix Buxton: 'I wanted to concentrate on being human'
Nosheen Iqbal: The producer explains the long gap between albums – though he did score a hula-hooping movie and work with Myleene Klass in the interim – and enthuses about the return of house music
Nosheen Iqbal
15, Aug, 2014 @4:26 PM

Camp Bestival review – boutique festival meets preteen summer camp
Ironically rearranged chart hits loomed large on a weekend that embraced a diverse array of acts, from James to Chas and Dave, writes Ian Gittins
Ian Gittins
04, Aug, 2014 @12:43 PM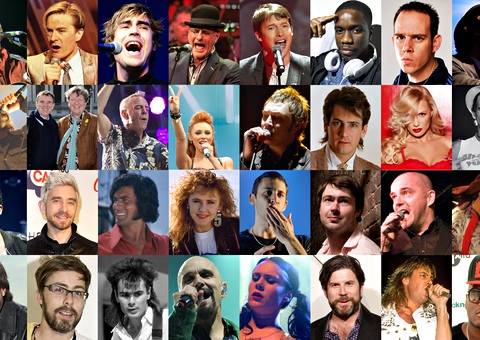 Every 2014 World Cup national anthem reviewed by a pop star!
They've had 25 No1 singles (more than Elvis) and 19 No1 albums (more than The Beatles), had their first hit in 1967 and their latest this year … they're the Guardian's World Cup national anthem review panel!
Simon Burnton
09, Jun, 2014 @11:03 AM