Locked Down. Locked In. But Living review – Covid anxieties take shape
Claustrophobia and flights of imagination make a powerful connection in this triple bill of pieces commissioned as a response to the pandemic
Lyndsey Winship
29, Sep, 2020 @10:49 AM
Hold on to your hard hats: New York's $475m Shed throws open its doors
The escalators need fixing and there's no bar – but the show must go on, as stars from Ben Whishaw to Steve McQueen open NYC's first major new arts venue for decades
Alex Needham
08, Apr, 2019 @4:10 PM
Prom 42: Estonian Festival Orchestra/Järvi review – Pärt grips but Buniatishvili disappoints
Making their Proms debut, the Estonian Orchestra showed their quality in an all-Nordic programme, marred by Khatia Buniatishvili's theatrical performance
Martin Kettle
14, Aug, 2018 @1:59 PM
Book of Hours review – tender minimalism to restless bravura
The highlight of Louth Contemporary Music Society's varied programme was Gavin Bryars' Jesus' Blood Never Failed Me Yet, which brought a tear to the eye
Kate Molleson
25, Jun, 2018 @3:23 PM
Arvo Pärt: The Symphonies review – the Parts that make the whole
The acclaimed Estonian's four symphonies, definitively conducted by Tõnu Kaljuste, are collected on disc for the first time
Andrew Clements
19, Apr, 2018 @2:00 PM
Tabula Rasa review – ambitious staged work suffused with Arvo Pärt's mystical music
Scottish Ensemble and Vanishing Point's collaboration explores death and dying with a blend of dramatic monologue, literary quotation and live musical performance
Rowena Smith
10, Nov, 2017 @5:46 PM
The last thing you'll ever hear: what is the world's best deathbed music?
The makers of a new show about the perfect musical farewell turned up a lot of names, from Celine Dion to U2 to Susan Boyle. But there was one clear favourite: the light-filled music of Estonia's Arvo Pärt
Kate Molleson
08, Nov, 2017 @6:00 AM
'It's just me, on the phone in my son's bedroom.' The church hall that became contemporary music's hottest venue
How does a small Irish border town pull in the likes of Terry Riley and Philip Glass? Eamonn Quinn, the man behind Louth's contemporary music society, reveals all
Andrew Male
16, Jun, 2017 @10:36 AM
Pärt, Byrd: The Deer's Cry CD review – irresistible choral works
The Sixteen excel in this compelling sacred music by Byrd and Pärt
Fiona Maddocks
31, Jan, 2016 @8:00 AM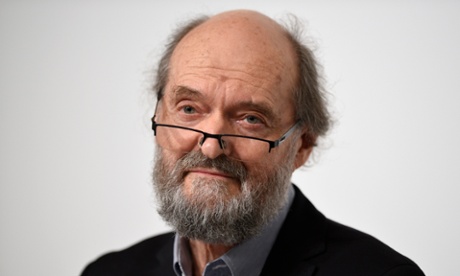 Arvo Pärt at 80: listen to five of his least, and best, known works
The Estonian-born composer celebrates his 80th birthday today. Tom Service selects 10 of his works to listen to, some familiar, some less so.
Tom Service
11, Sep, 2015 @11:50 AM
Manchester Camerata/Takács-Nagy review – Arvo Pärt's hair-raising welcome
Bridgewater Hall, Manchester


Alfred Hickling
13, Jul, 2015 @5:07 PM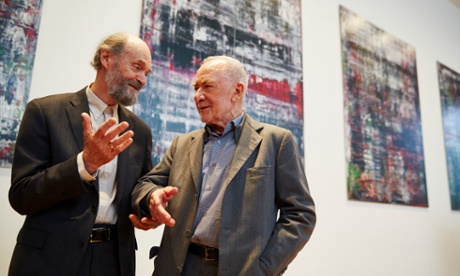 Gerhard Richter/Arvo Pärt; David Matthews: Toward Sunrise; Sacconi Quartet – review
Gerhard Richter's paintings and Arvo Pärt's music complement each other perfectly
Stephen Pritchard
12, Jul, 2015 @7:00 AM