Be My Baby to Bridge Over Troubled Water: Hal Blaine's greatest performances
Hal Blaine, one of pop's most prolific drummers, has died. Whether it was raw garage rock or jazz experimentation, he was seemingly capable of anything
Alexis Petridis
12, Mar, 2019 @12:08 PM
Art Garfunkel review – a ravaged yet ravishing trip down memory lane
The 75-year-old singer is in full reminiscence mode, and always poignant even when his voice threatens to miss the mark
Ian Gittins
24, Jul, 2017 @11:19 AM
Simon and Garfunkel – 10 of the best
Their friendship hit troubled waters at the height of their fame, but from The Sound of Silence to Mrs Robinson they created some of the most memorable music in the pop canon
Alexandra Pollard
08, Feb, 2017 @11:00 AM
London Gay Men's Chorus releases vigil song in aid of Orlando shooting fund
Choir releases Bridge Over Troubled Water to help Orlando victims and families fund after vigil performance is widely viewed
Nicola Slawson
23, Jun, 2016 @8:30 AM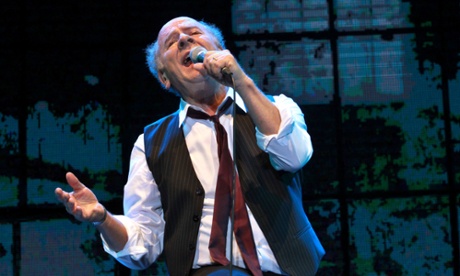 Art Garfunkel: 'Weird is a fair word for me'
Art Garfunkel on his relationship with Paul Simon, what he really thinks of David Bowie – and being a superstar who taught maths
Paul Lester
24, Jun, 2015 @1:45 PM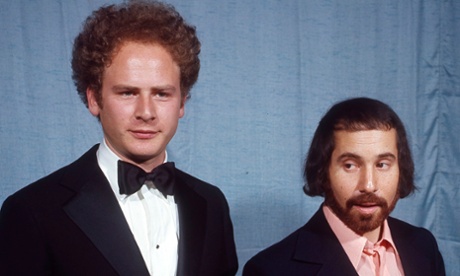 Feelin' grumpy: why Art Garfunkel just can't get along with Paul Simon
The singer has let rip at his old friend (again). Perhaps the sound of silence would have been better?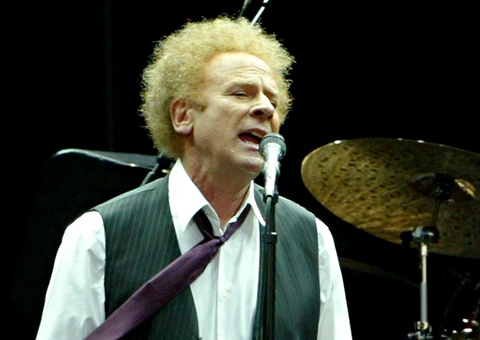 Art Garfunkel review – glorious return from one of pop's most famous voices
Back onstage after losing his voice, Garfunkel coughs, croaks and beautifully sings his way through a truly special night, writes Dave Simpson
Dave Simpson
07, Sep, 2014 @10:41 AM

Rock, paper, crayons: famous musicians' drawings – in pictures
When asked for a doodle, famous musicians – from Leonard Cohen to Meat Loaf, and Randy Newman to Bryan Ferry – produced some surprisingly revealing artwork. Richard Williams looks at the results
Richard Williams
06, Dec, 2013 @1:00 PM

The World Is Ever Changing by Nicolas Roeg – review
Genius he may be, but film-maker Nicolas Roeg's memoir largely falls flat, writes Christopher Bray
Christopher Bray
25, Aug, 2013 @8:30 AM

Art Garfunkel implicates film director Mike Nichols in split with Paul Simon
Garfunkel says the director's decision to drop Simon from the film of Catch-22 contributed to their parting in 1970
Sean Michaels
12, Feb, 2013 @12:24 PM

Old music: Simon & Garfunkel – A Most Peculiar Man
Paul Simon's English period produced some of Simon & Garfunkel's best-loved work – including this understated song inspired by four lines in a London newspaper.
Paul Owen
20, Dec, 2012 @9:00 AM

Real rock stars refuse to re-form
After multiple reunions Paul Simon says that he won't get back together with Art Garfunkel again. But some bands are even better at staying apart
Michael Hann
22, May, 2012 @7:00 PM